Description
SOLD OUT!!!
PLEASE TEXT MARK AT 702-497-5715 TO BE ADDED TO A STANDBY LIST! THANK YOU SO MUCH!
Join MYVEGAS Magazine as they honor the Top 100 Women of Influence with a Celebratory Luncheon!
~Meet the Mayor! Encourage and support her during her third-term run for Mayor of Las Vegas!
~Ask questions to our Panel of Local Personalities!
~Enjoy a gourmet 2-course Lunch courtesy of Maggiano's Little Italy!
~Gift Bags for the First 100 Guests!
MARCH 27, 2019 | 11:30AM - 1:30PM | MAGGIANO'S LITTLE ITALY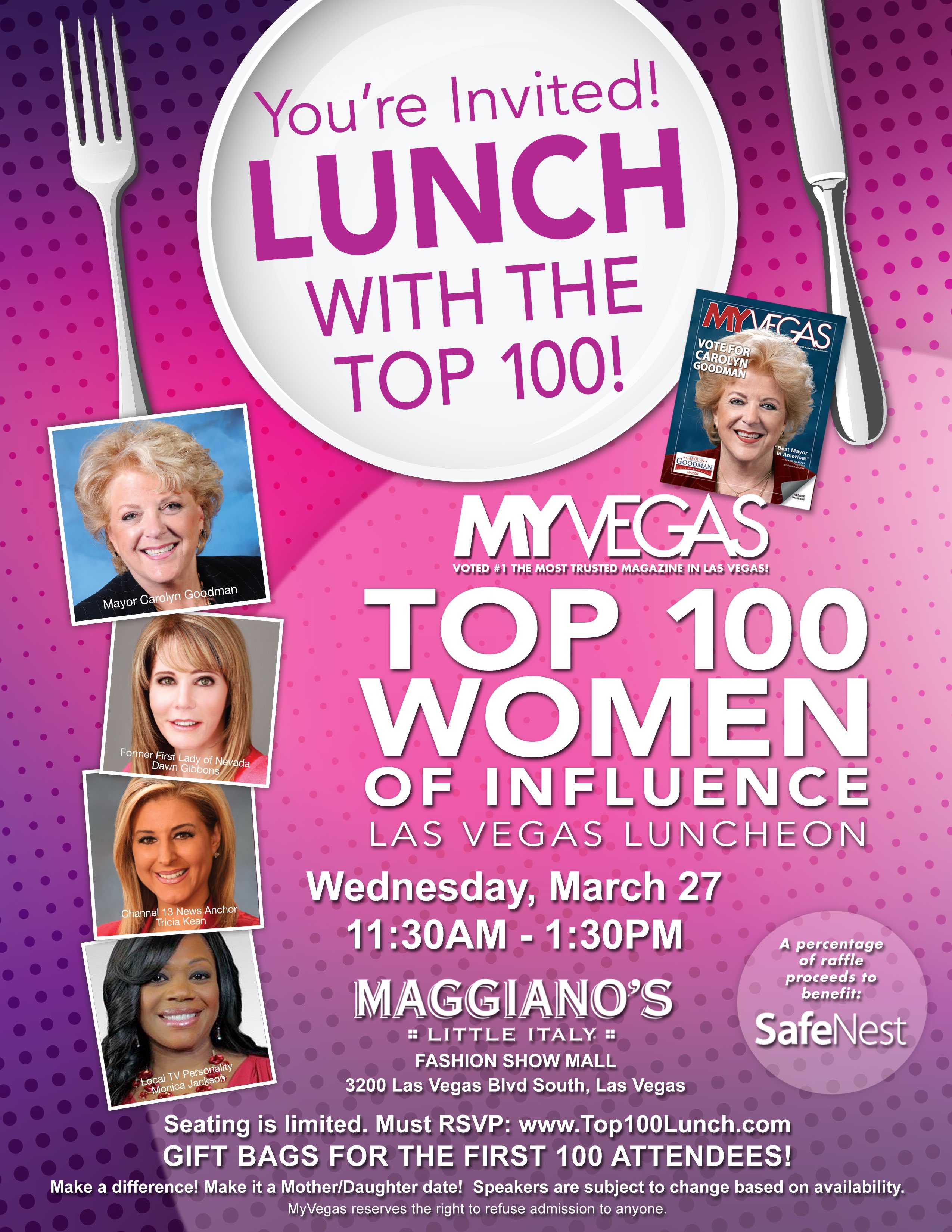 RSVP in advance to get the best possible price!

Ticket pricing does go up every week. Purchase your tickets NOW before its too late!




Maggiano's Little Italy
3200 S Las Vegas Blvd
Wednesday | March 27 | 11:30AM-1:30PM
* speakers are subject to change based on availability*
*MYVEGAS reserves the right to refuse admission to anyone*