Location
CIN-QUE Development
930 South Beulah Street
Philadelphia, PA 19147
Twilight Mural Arts Fundraiser to Present CIN-QUE: 5 New Construction Homes Built by Lily Development Listed by Artemis Real Estate Group
About this event
This beautiful event will include drinks, live music, hors d'oeuvres, and a live artist working on canvas to spread awareness for the renowned  Mural Arts Philadelphia nonprofit. For over 35 years, Mural Arts has united artists and communities through a collaborative process, rooted in the traditions of mural-making, to create art that transforms public spaces and individual lives. Please join us in touring CIN-QUE and helping us fundraise for Mural Arts Philadelphia. We look forward to seeing you there!
CIN-QUE is where European luxury meets modern lifestyle design. A luxury home collection by Lily Development, CIN-QUE features 5 new construction homes located in the highly esteemed neighborhood of Bella Vista. Each home boasts over 2,800 sqft. of living space, 4 bedrooms and 4.5 bathrooms.
Click to preview CIN-QUE here: https://bit.ly/930BeulahSt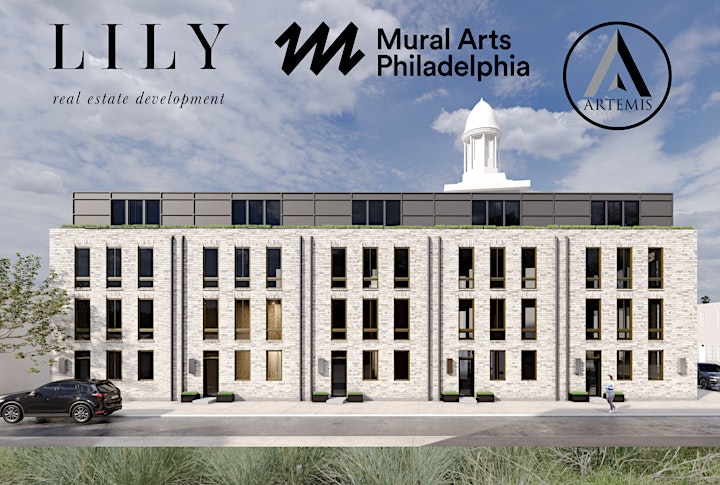 Reposted from www.muralarts.org (read below)
Your support is critical to Mural Arts' success. Gifts of all sizes are important and appreciated. Thank you for being a part of our organization's decades-long legacy in Philadelphia.
You can make a one-time donation, or consider a monthly donation through our Spark program. Spark members donate a little each month to help Mural Arts sustain its programs throughout the year!
Your employer may match your gift, doubling your impact! Contact the Human Resources department at your workplace to learn if your gift is eligible to be matched.
Your donation can be made by filling out the online contribution form below or by sending a check made out to 'Philadelphia Mural Arts Advocates' to:
Mural Arts Philadelphia – ATTN: Dane Allison
1727-29 Mount Vernon Street
Philadelphia, PA 19130
Click here to DONATE online: https://www.muralarts.org/donate/