Event Information
Location
Galvanize
303 Spring Street
New York, NY 10013
Refund policy
Refunds up to 30 days before event
Description
Multi-Disciplinary Hands-on Blockchain Workshop Geared for Women
New York City, Thursday & Friday May 17 - 18, 9 am - 5 pm EST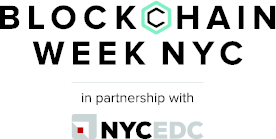 In this two-day workshop students learn about and engage with many aspects of distributed ledger technologies including code, cryptocurrencies, tokens, and cryptoeconomics. These aspects will be examined from the disciplines of technology & code, economics, law, and education. Learning methodologies include lecture, discussion, breakout sessions and hands-on exercises both technical and non-technical. As the underpinnings of blockchains are highly technical and require intense focus to comprehend, we encourage all students to be active learners and delve into technical aspects, including trying out simple coding exercises. Technical lab exercises will be done in groups with both technical and non-technical students working together. We expect that this workshop will include a broad range of persons and will provide a rich networking environment. DLT Education's instructors come from a variety of backgrounds, have experience with corporate and entrepreneurial education, and fare from large corporations as well as from blockchain startups. Some graduates of our programs have moved into blockchain roles at their companies, and other graduates have founded blockchain startups.
Target Audiences

This workshop is designed for executives and those seeking to shift careers; from all backgrounds and industries where blockchain technologies may have an impact, especially in the areas for financial services, insurance, health care and supply chain management. The content will be applicable to both beginning and intermediate levels. There will be a mix of technical and non-technical students. There will be both a student and a parallel instructor track. As there is a lack of women with DLT knowledge and skills, we will allow a majority of the students to be women. Men please apply here: bit.ly/dlt-mens-application. All genders are welcome to attend.
Key Goals

After completing this course, beginning students will be able to:
Understand leading blockchain and distributed ledger technologies (DLT) and the ecosystem

Describe what are blockchain platforms, applications and the key technologies upon which to build

Navigate a blockchain browser and cryptocurrency wallet
Distinguish between public, private and hybrid ledgers
Describe motivating factors behind different ledger types
Understand basic consensus algorithms at a high level
Describe what is a 'smart contract' & 'ico'
Instructor Track - Train The Trainer
As there is a lack of qualified blockchain instructors, DLT Education will be launching an instructor lab in parallel for those seeking to gain skills to teach these technologies. The instructor lab will commence on Wednesday afternoon and conclude late-afternoon on Saturday: May 16 - 19. Check event tickets for pricing. If interested and for schedule details: bit.ly/dlt-instructor-application
Certificates
Students and instructors who successfully complete the course will receive digital certificates of course completion.
AGENDA TOPICS (content subject to change)
Day 1:
Distributed Ledger Technology (DLT) Landscape & Overview

Examine Blockchain Structures and Contents

Cryptocurrency Wallets

Amy Yin:

Digital Currency Payment Technology

Cryptocurrency Workshop Lab

Ethereum Overview

Joshua Ashley Klayman: Smart Contracts and ICOs

McKenzie Slaughter: Cryptocurrency Impact Funding Model
Day 2:
William Entriken: Hands on Lab with ERC-721 Digital Assets
Alexandra Groetsema: Hyperledger and Permissioned Blockchains
Bradley Miles: Complementary Currencies & Community Tokens
Sandra Ro: Real World Blockchain Impact Use Cases
Sankarson Banerjee & Raunaq Vaisoha: Blockchain at National Stock Exchange of India
Navroop Sahdev: CryptoEconomics: ICO & Token Models
Timing: 9 am - 5 pm
GUEST SPEAKERS AND DLT EDUCATION INSTRUCTORS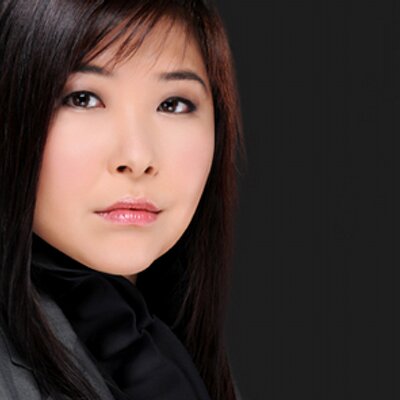 Sandra Ro is Managing Partner and COO of UWINCorp, which works with numerous blockchain startups and industry groups. Previously she was Head & Executive Director of Digitization at CME Group, responsible for the company's digital asset and blockchain/distributed ledger technology (DLT) initiatives.
Emi Yoshikawa is Director of Joint Venture Partnerships at Ripple. She manages all joint venture activities and blockchain business development for Asia, including Japan, China, Korea, and ASEAN. She ranked #26 on the Top 100 Most Influential Women in Blockchain list by Richtopia in 2018. Prior to Ripple, she co-founded a US-Asia business consulting company focused on technology commercialization strategy and business development, and was previously a product manager of industry-leading equity portfolio analytics solutions at MSCI, previously part of Morgan Stanley. She holds an MBA from Harvard Business School and is also a CFA charterholder.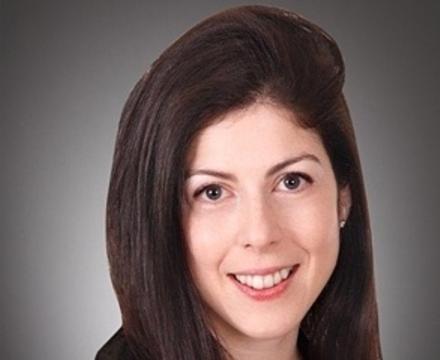 Joshua Ashley Klayman is one of the best known Blockchain and Cryptocurrency lawyers in the world. Recognized by Chambers and Partnersas one of the top 12 Blockchain and Cryptocurrency lawyers globally, Ms. Klayman co-founded and has led since its inception MoFo's global Blockchain + Smart Contracts Group, which she currently Co-Chairs and which includes over 70 lawyers. Ms. Klayman is the Chair of the prominent Wall Street Blockchain Alliance Legal Working Group and is a member of the global Wharton RegTech think tank. In addition, she has been appointed by the Delaware Secretary of State to serve on Delaware's Blockchain Strategy Committee, founded the Blockchain Legislation Project and frequently speaks with regulators from around the world regarding Blockchain, Smart Contracts and Cryptocurrency matters. Ms. Klayman works collaboratively with Blockchain leaders from other law firms, clients and the broader community to advance the industry, anticipate and address regulatory concerns and seize strategic opportunities.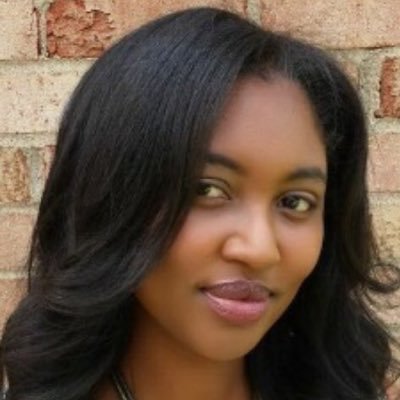 Founder and Managing Partner of Beyond Captial Markets, McKenzie Slaughter, advises and helps businesses navigate the new and massive global economic movement spurred by cryptocurrency and blockchain technology. The acceleration of cryptocurrency and blockchain birthed a new asset class among impact investors driving catalytic change amongst entrepreneurs, consumers, investors and new markets. An unprecedented number of people are encouraged by the possibilities of cryptocurrency and blockchain resulting in new opportunities to reverse the world's economic problems.
McKenzie will present how her cryptocurrency "crypto" impact funding model has and will continue to fix real-world challenges by incorporating trading mechanisms and built-in network effects that fuel market growth. She will also demonstrate where her investments have already spurred sustainable, positive impacts economically, socially and environmentally.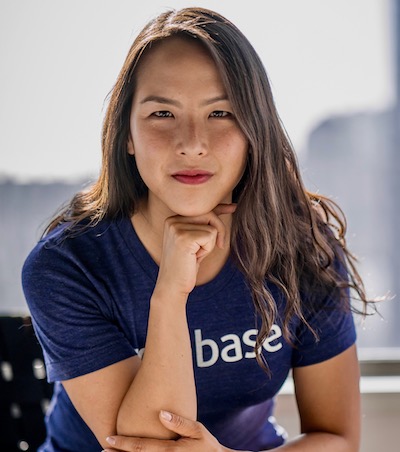 Amy was the first engineer hired for Coinbase Commerce, a non-custodial payment processor that allows merchants to sell goods and services in Bitcoin, Ethereum, Litecoin and Bitcoin Cash. She was previously an engineer for Hired Inc and Facebook's Internet.org in addition to her own venture, Vapor Communications. She has spoken at Grace Hopper, the MIT Bitcoin Expo, Node Worldwide and will be speaking at Consensus this year. She is passionate about bringing more women into engineering. Amy will present & demonstrate Coinbase Commerce.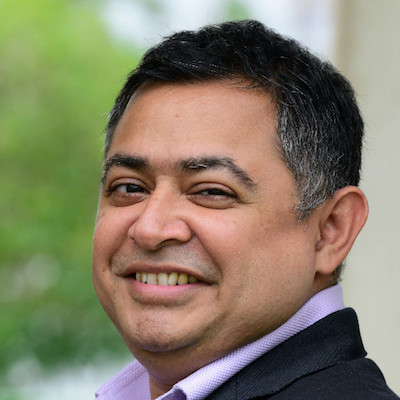 CTO, National Stock Exchange of India Limited. Sankarson will speak about the blockchain technology ecosystem in India; on identity for blockchains, and on experiences implementing DLT at a stock exchange.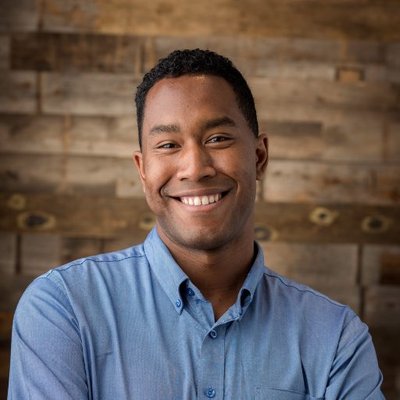 Co-Founder & CEO of Turing - a stealth blockchain protocol startup in incubation at Techstars NYC. Strategically placed at the intersection of emerging technology and venture capital, he led the State of Blockchain 2017 research report for CoinDesk, an industry-wide account of digital currencies such as bitcoin, and their underlying technology – the blockchain. His work can be seen in Fortune, Bloomberg, Quartz, and Bank Innovation.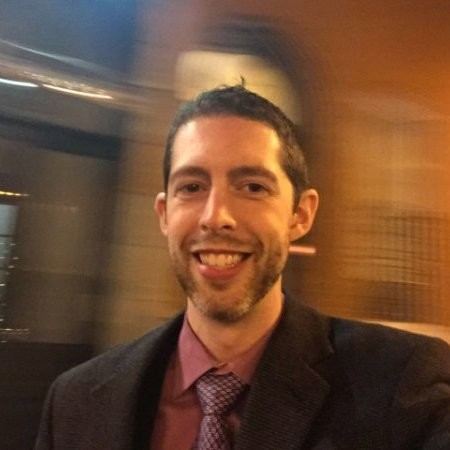 Blockchain developer contributing to the Ethereum project focused on language design and interoperability. Lead author of ERC-721 for non-fungible assets. Also working on corporate development and security research.
William will lead a hands-on workshop to explore digital collectibles and guide students to build ones own Ethereum ERC-721 Registry of digital collectibles. ERC-721 may be best know for CryptoKitties. Students will examine the ERC-721 smart contract, its functions and events. Students will leverage contract code to first setup the registry, and then learn how to transfer digital collectibles.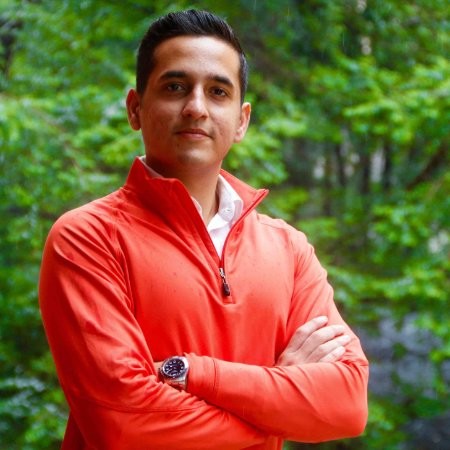 CEO & Co-Founder at Elemential Labs - building an open & accessible development platform to help future generations of blockchain innovators design, run & scale networks with exponentially lower overhead. Raunaq will discuss his journey to creating a blockchain startup and collaborating with the National Stock Exchange of India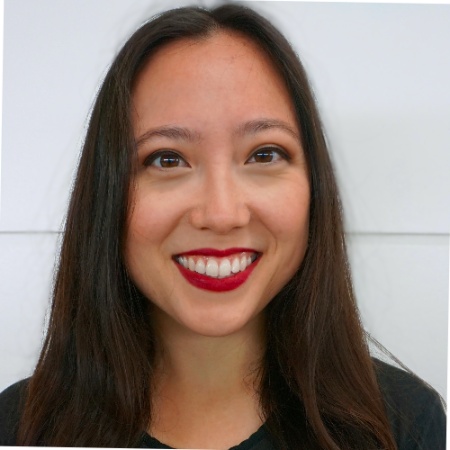 DLT Education Instructor Alexandra Groetsema is also CTO at Bitbutter.com a data aggregator for users to track, manage and advise on crypto-assets by making it easy to access high-quality transaction data. She recently collaborated with the Linux Foundation Hyperledger team to create a technical MOOC titled Blockchain for Business on the edX platform. In 2015 she co-founded Risk Bazaar blockchain startup. Additionally she attended Blockchain University as a Women in Tech Diversity scholar. Alexandra received her BA degree from University of California Berkeley.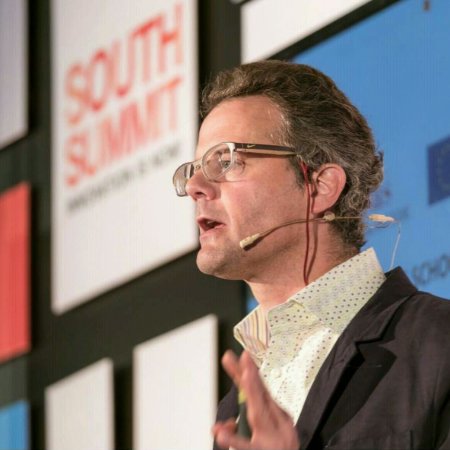 DLT Education President. Robert has 25+ years in technical education services. Previously, he led developer and startup programs at PayPal and American Express, and was co-founder and operator of Blockchain University. Robert has educated over 2,000 entrepreneurs & intrepreneurs, both technical and non-technical, and worked with over 300 blockchain projects in the US, Brazil, India, Saudi Arabia, Singapore & Japan. Graduates from his courses have created startups, joined incubators like Plug & Play, Draper Fintech, and have become employees of companies like Coinbase, Blockstream and PwC.
Additional Speakers
There are a couple of speaker slots on both Friday and Saturday. We recommend a TED style or If you are interested in giving a TED style talk. Talks will be between 10 - 20 minutes, with up to 10 minutes for questions. We suggest slide presentations follow the Guy Kawasaki 10/20/30 rule. If accepted you will be notified by EOD Monday April 30th. Speakers will have complimentary attendance to the workshop for up to a 1/2 day around the time of their session. Please apply here: bit.ly/dlt-speaker-application
Volunteers
Thanks to the many persons who have signed up to volunteer and will be in contact soon for those we invite to assist. Volunteer activities include support with registration, lunch setup and breakdown, end of the day clean up. Other roles include video taping, scribing & social media.
Scholarships
DLT Education and sponsors have provided a number of scholarships. If there are additional sponsorships, there will be additional scholarships, stay tuned.
APPLICATION LINKS
Men students interested in attending this event: bit.ly/dlt-mens-application
Instructor Track: bit.ly/dlt-instructor-application
Speakers: bit.ly/dlt-speaker-application


Sponsors


Sponsorship Opportunities
Sponsorships are designed to provide full scholarships to women and persons with financial need.
If interested in sponsoring this workshop, please contact sponsorships@dlt.education
Please send any other queries to info@dlt.education
DLT Education empowers women by providing them with technical tools, experiences and insights to become leaders in this emerging industry.
Date and time
Location
Galvanize
303 Spring Street
New York, NY 10013
Refund policy
Refunds up to 30 days before event