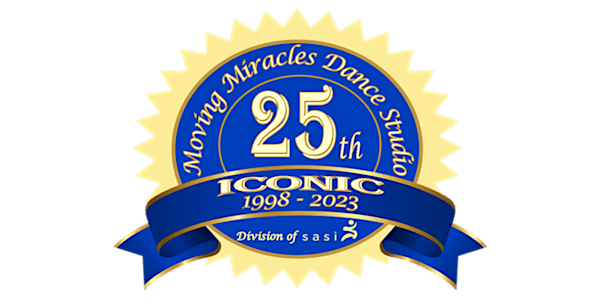 Moving Miracles 2023 Performance "ICONIC"
Moving performance featuring dancers with special needs showcasing their amazing talent, dedication and abilities.
Location
West Seneca East Middle School 1445 Center Rd. West Seneca, NY 14224
About this event
It is with great pleasure we announce Moving Miracles' 25th season to present ICONIC on Saturday, May 20, 2023. Moving Miracles dancers are busy with costume fittings and rehearsing new choreography for this long-awaited, much-anticipated show.
Every artist has a story - dancer, musician or actor. Every artist starts somewhere, whether in a gospel church choir, playing in a coffee shop or corner dive bar. Moving Miracles Dance Studio started in a small 300 square foot space almost 25 years ago by a stroke of fate - an incidental meeting of dance teachers in an 84 Lumber Hardware store. Today, Moving Miracles is located in a 3,000 square foot space at the Southgate Plaza in West Seneca, New York.
This season, we are honoring performers who have made significant contributions to the world of music, dance and the performing arts. Get ready for some elaborate sequenced costumes, with bell-bottomed flared pants worn by Elvis Presley, Elton John and Prince. Leather and lace worn by Fleetwood Mac, Madonna and the Black-Eyed Peas, and MUCH MORE!
Shows at noon and 3pm.
Frequently asked questions
Is there assigned seating?
What time do the doors open?
Is the venue wheelchair accessible?
Can I purchase tickets at the door?