Actions and Detail Panel
Moving Dialogues Series
Tue, May 16, 2017, 12:00 PM – 1:30 PM EDT
Description
Moving Dialogues: Transcending Cultural and Ethnic Boundaries through LMA
With Choreographers Sook Kim and Eun-Sung Lee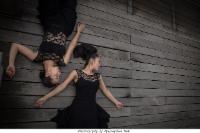 Eun Sung and Sook will share how LMA draws upon various cultures and methods and influences their development of a dance work. Specifically, they will discuss their creative process and how LMA forms the cornerstone of their movements. Noree Performing Arts strives to present innovative and vibrant dance works on stage. NPA creates a dialogue between the individual and society by sharing exuberant performances with our audience.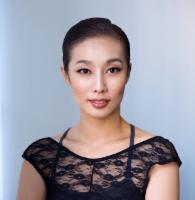 Sook Kim
is a Certified Movement Analyst and one of the founding members of Noree Performing Arts. She is a choreographer, performer and educator of traditional and contemporary Korean dance in both Korea and United States since 1998. Sook continues to work with wide spectrum of artists from multiple dance fields. Especially, in her current capacity as the Dance Director of Noree Performing Arts, Sook focuses on choreographing and exploring new movement possibilities through active interaction with dance movements from various cultures. In addition, Sook is a dedicated practitioner and educator of Laban Movement Analysis. Through collaborative works such as "
Lost Passage (2015)" and "Journey of Life with Effort Dynamics (2016)", and as a faculty of Laban/ Bartenieff Institute's Yearlong Certificate program since 2009, Sook ardently explores connectivity between performance and analysis of dance through the CMA perspective. Sook completed PhD coursework in Sports Sociology at Seoul National University. She also graduated with a MFA in Dance Education at Steinhardt at New York University and MA and BA in Korean Dance at Ewha Woman's University.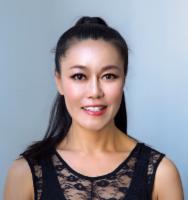 Eun Sung Lee
An internationally acclaimed dancer and choreographer, Eun Sung Lee brings her experience as the artistic director and choreographer to Playscape 2016(2016),Noree's 3rd Annual Performing Arts Festival, 'Ga-Mu'(2016). Ms. Lee has appeared in the Exploring the Metropolis choreographer & composer(2015-2016), Collaboration work " REMEMBERING EVANGELINE"with Concrete Temple (2016), Public Program Jamaica Art Center Art & Learning (2016), Directing 'The Playscape' (2015), Arts & Culture Program 'MOSAIC' (2015), Directing 1st and 2nd Noree performing Arts Annual Festival 'Ga-Mu' (2014-2015), the Field Artist Residency (2013), the 7th Annual Green Space Blooms Festival (2013), Dixon Place (2014), Metropolitan Auditorium of Metropolitan Museum of Arts (2012), and the Open Stage by the Korean Cultural Service NY (2012-2013). Ms. Lee's movement has been featured in an internationally screened film, Arirang Blues, the Dance for Camera directed by the filmmaker and visual artist Pyeunghun Baik, and the film has appeared in the theatres, festival, and galleries such as the Dance Conversation (the Flea Theater, 2011), KAFFNY (Chelsea Cinema, 2011), SYMBIOSIS (Gallery Space Womb, 2012), Festival of International Video Art (Buenos Aires, Argentina, 2013), and Santa Fe Museum (2014).
Eun Sung Lee attended the Doctoral program in Performing Arts at Ochanomizu National Women's University in Tokyo, Japan, where she also received her Master of Dance. She is a Certified Movement Analyst through the Laban/Bartenieff Institute for Movement Studies in NYC. Trained in ballet, modern, and Korean traditional dance, Ms. Lee's unique fusion of styles in her figurative dance expressions allows her to replicate tangible emotions, as on display in her choreography, The path of... , When Are You Going to Stop Eating?, A Dokkaebi-Bangmangi (A Goblin's Magic Stick), Princess Bari, and a collaborative work with CMA "Journey of Life with Effort Dynamics "which focused on Laban Movement Study.Eun Sung Lee is also a dedicated educator, having taught in Korea, Japan, and New York. She is currently involved in Korean dance and body movements education program for the senior citizens in Queens, and will develop a senior citizens' dance initiative later this year. Ms. Lee has worked as a dancer and choreographer of NARU KCP ARTS since 2009. Ms. Lee is currently the artistic director and choreographer for the Noree Performing Arts in New York City.
---
ABOUT MOVING DIALOGUES:
The LABAN Community of Practice sharing the present and shaping the future

Aiming to cultivate a LABAN Community of Practice and increase LIMS' membership benefits, we are launching MOVING DIALOGUES: a lunch-hour series of social+learning gathering at LIMS/Bryant Park.

MOVING DIALOGUES will promote the work of Movement Analysts and encourage LIMS' members and their guests to meet, connect, learn from each other, and ultimately enjoy having lunch together with people with similar interests.

Communities of Practice (CoPs) are formed by people who engage in a process of collective learning in a shared domain of human endeavor, in our case LMA & BF. Having the same job or the same title does not make for a community of practice, unless members interact and learn together. To become a CoP, the community must be formed by people who share a concern or a passion for something they do, enjoy sharing their knowledge, and learn how to be a better professional as they interact regularly. Learning can be the reason the community comes together or an incidental outcome of member's interactions.

Among other things, CoPs are important because they:
- Connect people who might not otherwise have the opportunity to interact, either as frequently, or at all.
- Provide a shared context for people to communicate and share information, stories, and personal experiences in a way that builds understanding and insight.
- Enable dialogue between people who enjoy being together to explore new possibilities, solve challenging problems, and create new, mutually beneficial opportunities.
- Capture and diffuse existing knowledge, improving people's practice by providing a forum to identify new paths and a process to collect and evaluate best practices.
MOVING DIALOGUES represents a combination of face-to-face meetings, live online events, and hopefully, collaboration over time within the soon to be launched LIMS Web environment.
---
Upcoming speakers:
June 27, 2017: Frederick Curry on LMA and Dance Education