Event Information
Location
19053 Mount Pony Road
Culpeper, VA 22701
Description
Please note that we are no longer using this Eventbrite page for Mostly Lost 8. Instead, for information please go to https://www.loc.gov/programs/national-film-preservation-board/about-this-program/news-and-events/mostly-lost-8/.
When registration opens at 9am on March 27th, a registration form will show up in the left navigation pane of that webpage. Within the registration form, fill out attendee information and click "send." You will be able to review your answers and then click on a link to pay.gov to pay the $60 registration fee.

Please note that you are not considered registered for Mostly Lost until BOTH the attendee information has been submitted

AND

the payment is received on pay.gov.



Details about this year's presentations, lunches, and evening screenings can be found at https://www.loc.gov/programs/national-film-preservation-board/about-this-program/news-and-events/mostly-lost-8/. Additional specifics will be added as they become finalized.






Mostly Lost
The Library of Congress National Audio-Visual Conservation Center, Packard Campus presents "Mostly Lost 8: A Film Identification Workshop" in Culpeper, Virginia. "Mostly Lost" will feature the screenings of unidentified, under-identified or misidentified silent and sound films. Beginning with an opening reception the evening of Wednesday June 12th, the event continues until the evening of Saturday June 15th.
Early film experts and archivists are encouraged to attend, but the workshop is also open to anyone willing to actively help identify and research the films showcased at the workshop. In addition to films from the Library of Congress's collections, "Mostly Lost" features material from other film archives around the world. Throughout the event there will also be presentations, and live musical accompaniment during the workshop and evening presentations of silent films will also be featured.
Unable to attend this year? "Mostly Lost" is held annually during June. The Eventbrite page for the next "Mostly Lost" will go live sometime in the fall of 2019. For more information contact The Mostly Lost Team at mostlylost@loc.gov
Who may attend?
Attendees range from students interested in film industry careers in fields such as film preservation to writers, scholars, archivists, filmmakers and just film buffs. Keep in mind that this is not a "sit back and enjoy the show" type of experience. We ask for your continual and enthusiastic engagement during the screenings as you and other attendees shout out things as you recognize them. Anything from car models, city landmarks, actors, production companies or even the title of the film if you happen to know it—the more the better! If you would like to be added to the Mostly Lost email distribution list then send a quick email to mostlylost@loc.gov
The Accompanists
While "Mostly Lost" is an interactive screening of unidentified films, most of which are silent, our theater is anything but silent. The unknown films are accompanied by three amazing musicians, who are sometimes so amazing that they can play and identify at the same time. Our regular "Mostly Lost" musical accompanists are once again Philip Carli, Ben Model, and Andrew Simpson.

Costs
A nominal registration fee of $60 will cover the costs for lunches, workshop materials, and a "Treasures from Mostly Lost 7" DVD. The registration fee will apply even if you are able to attend only a portion of the workshop. You must be registered for the workshop and have received a confirmation to attend. We cannot accommodate unregistered guests. Registration opens on Wednesday March 27th 2019.
Deadlines
Here is a list of deadlines for Mostly Lost 8:
March 6: Presentation submissions due

March 27: Registration begins

April 3: Must receive items that need to be digitized (16mm, nitrate or pre-print)

May 1: Must receive items to be screened as is (35mm safety print, video and digital)

May 13: Last date to request a refund for a canceled registration

May 15: Unidentified stills due

May 22: Registration closes

Event dates are June 12-15, 2019
---
SCHEDULE AT A GLANCE
The workshop will consist of unidentified film screenings and presentations on a variety of topics over three days at the Packard Campus. Additionally, there will be evening screenings on Thursday, Friday and Saturday at 7:30 pm. We will also be offering an early bird tour of the Packard Campus on Thursday, June 13th at 8:30 am. We do ask that those who have toured the facility in the past to refrain from signing up for a tour this year. As in life, the schedule is subject to change without notice.
Wednesday, June 12
6:00pm - 10:00pm - Opening reception at Mountain Run Winery with a screening of TBA title


Thursday, June 13
8:30am-11:30am – Tour of the Packard Campus

9:30am-11:15am - "The Lambs Club Films" & "Robin Hood: Lost in Wisconsin, Found in NJ" presentations for those NOT taking the tour




11:30am-12:30pm – Lunch

12:30pm-5:15 pm – Unidentified film screenings interspersed with various presentations

7:30pm – evening screening of TBA title

Friday, June 14
9am-5:15pm – Unidentified film screenings, presentations and lunch

7:30pm – evening screening of TBA title

Saturday, June 15
9am-5:15pm – Unidentified film screenings, presentations and lunch

7:30pm – evening screening of TBA title
---


PROGRAM
The unidentified films will not be announced before Mostly Lost but here is a description of all of the other events that will be taking place.
Wednesday June 12th
6:00p.m. – 10:00p.m. – Mostly Lost 8 opening reception at Mountain Run Winery. Located just five minutes away from downtown Culpeper, there will be delicious pizza and popcorn available via 716 Slice, wine tastings, wine available for purchase, and a screening under the stars. The screening is currently TBA and will begin at dusk (approximately 8:30pm). The winery and food truck will be open beginning at 6pm and run until the activities conclude at 10pm.
Thursday June 13th
8:30a.m. - 11:30a.m. – Tour of the Packard Campus for Audio Visual Conservation – 19053 Mount Pony Road, Culpeper, VA 22701

9:30a.m. – 11:15a.m. For those NOT on the tour: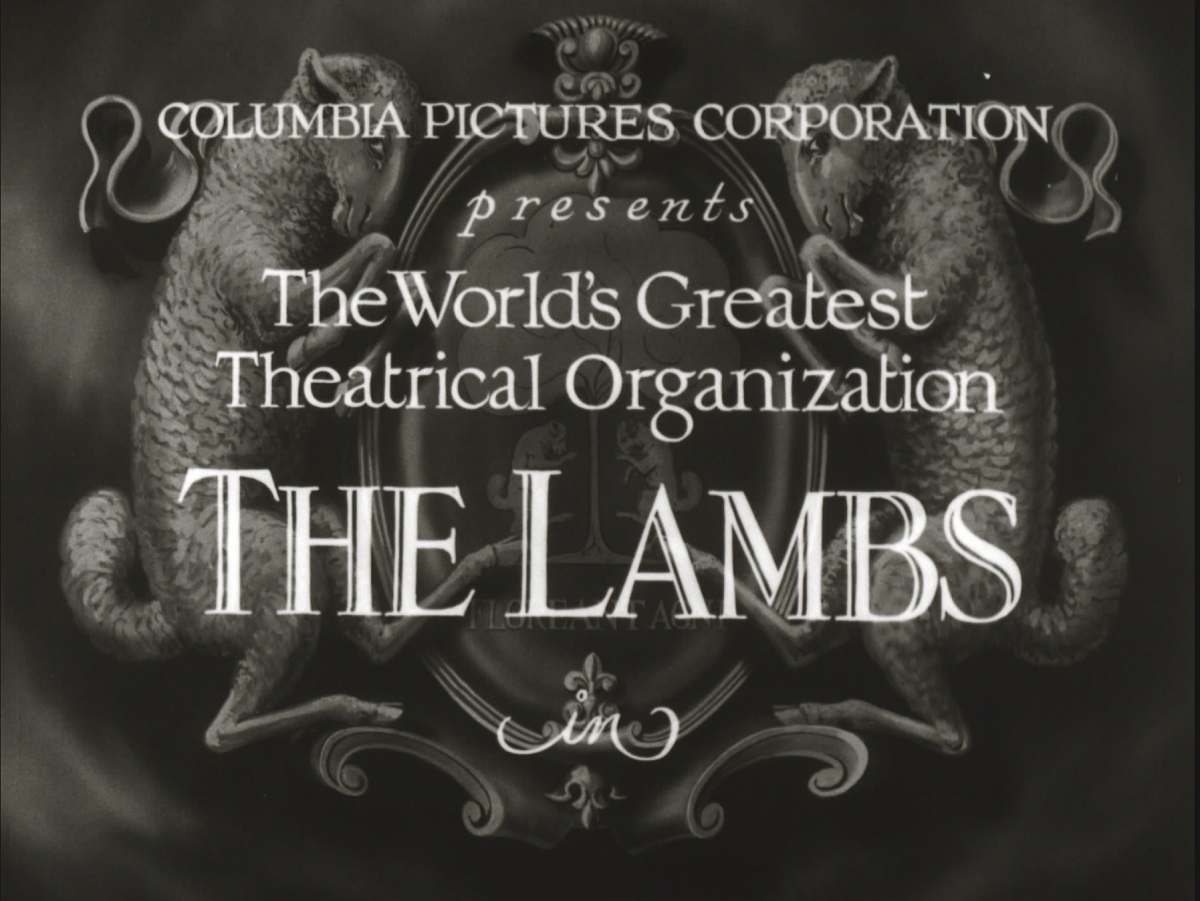 The Lambs Club Films - Presented by Robert Tevis and George Willeman.
The Lambs Club, founded in 1874, is America's oldest theatrical club. In the early 1930's, the club and the Columbia Pictures Corporation produced a series of two-reel comedies. Little was known of these films until the films were rediscovered at the Library of Congress, and the Lambs Archive was researched at the Performing Arts Library in New York. This presentation will examine the history behind the films and present one of the films at the Mostly Lost workshop.
And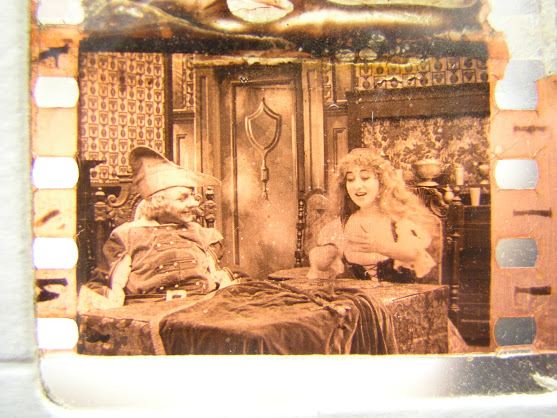 Robin Hood: Lost in Wisconsin, Found in NJ - Presented by Tom Meyers.
This program will center on the Fort Lee Film Commission's involvement with legendary film collector Al Dettlaff in 2003 when we had him back east to do the first public screening of the once lost Edison's Frankenstein. During that two week stay with us Al talked about the only existing print of the 1912 Robin Hood shot at Eclair Studio in Fort Lee NJ that was part of his collection. The hilarious story of how he sent us Robin Hood piece by piece through the US mail in 2004 could be a program itself.
11:30a.m. – 12:30p.m. – Lunch catered by local restaurant
Following the lunch break:
Screenings of unidentified films as well as these presentations until 5:15 p.m.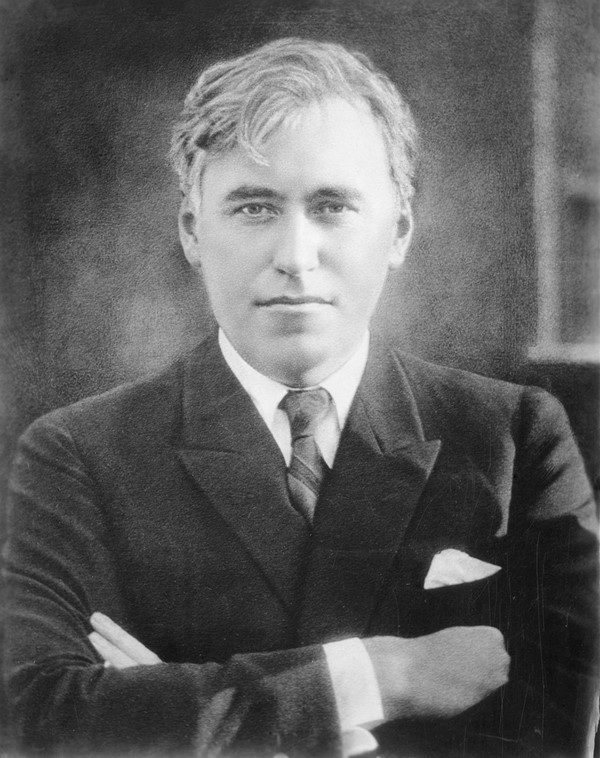 Mack Sennett - A Tribute - presented by Dave Glass.
Brent Walker and Dave Glass present an affectionate look at the history of Mack Sennett and his studios, including location shots, a studio "tour", rare clips and info insights as well as a reconstruction of a "mostly lost" Sennett film.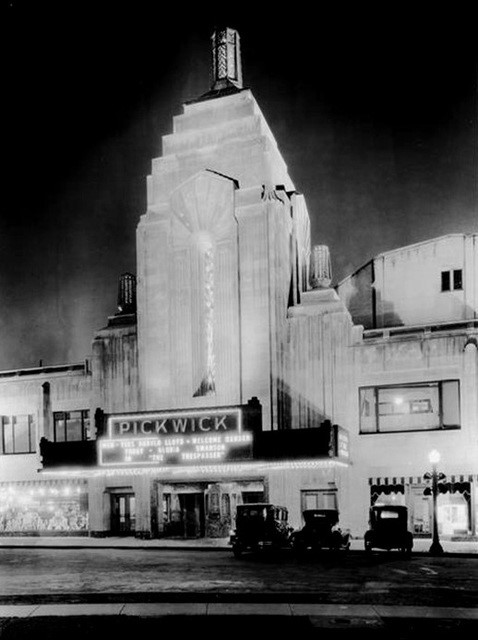 Mostly Lost - The Early Theatres - presented by Gary Dunaway.
Expands the 'Mostly Lost' concept to consider early theatre chains and how their movie houses have fared over the years. They have almost invariably been destroyed or repurposed, often in quite interesting ways. Our focus is on a family owned/operated chain of theatres in the suburbs of Chicago from the 1910s to 1930s. It traces them from humble beginnings in small vaudeville theatres to building and managing more grandiose movie palaces. Labor strikes, theatre bombing, Chicago crime, and Nazi Germany are also part of the story.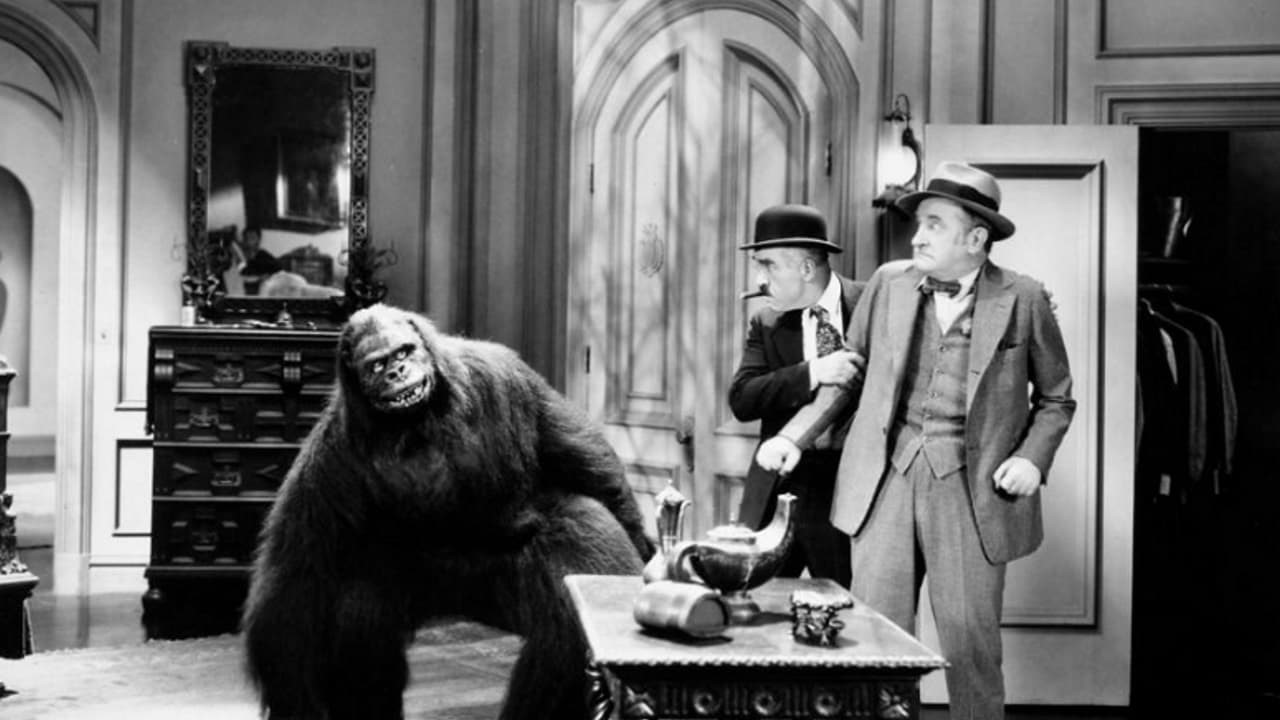 Find that Gorilla! Lost Ape Films from the Silent Era and Beyond - presented by Kelly Robinson.
The film concept of fearsome gorillas began long before King Kong in 1933. In this presentation, writer and researcher Kelly Robinson will trace the origin and history of gorilla flicks by exploring films that are now lost or partially lost, including pioneering ape/man transformation scenes in the early teens, the trend in rampaging gorilla movies of the 1920s, jungle exploitation films, and foreign King Kong knockoffs. Included will be plenty of seldom-seen stills as well as footage from rare and fragmentary films.
7:30 p.m. - screening TBA
Friday June 14th
9 a.m. - 5:15 p.m. Screening unidentified films from archives around the world with breaks in between including those noted below: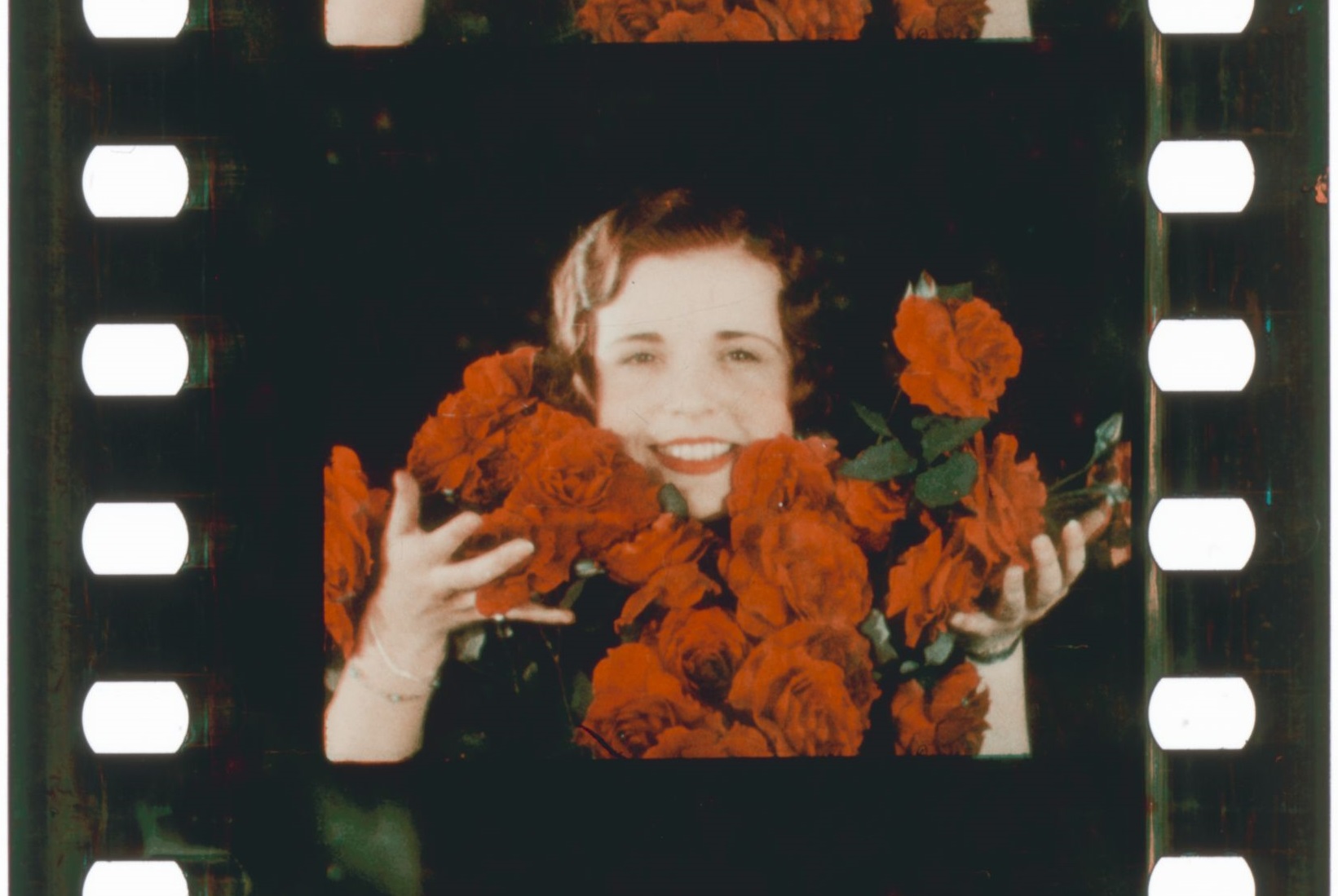 Two-Color Kodachrome: The Forgotten History of Kodak's First Motion Picture Color Process - presented by James Layton.
The Eastman Kodak Company's two-color Kodachrome was one of the most rich and lifelike motion picture color processes of the 1910s and 20s. But despite more than fifteen years of development and the backing of one of Hollywood's most ambitious studios, the story of this color process has slipped into obscurity, overshadowed by Technicolor and its later namesake—the vibrant color reversal film that was introduced in 1935 for 16mm film, and later for still photography. Illustrated with stunning frame enlargements from surviving nitrate prints, this presentation draws its story from a rich body of untapped research materials and firsthand accounts, including George Eastman's personal papers, Kodak corporate files, Twentieth Century-Fox studio records, and a close study of the surviving camera technology and film prints.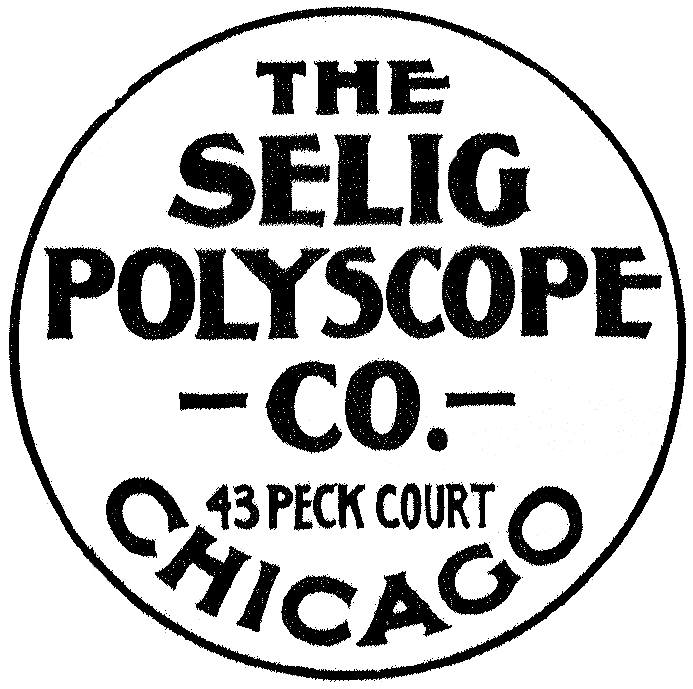 Rediscovering Movie History at Mostly Lost: The Case of the Early Selig Polyscope Films, 1898-1902 - presented by Robert James Kiss.
Each time that attendees of Mostly Lost identify a movie still, put a name to a performer, or determine a film's original title, the resulting increase in knowledge has an immediate transformative effect on the artifact on question. Footage that may have lurked in anonymous obscurity in the bowels of a collection for decades can suddenly be cataloged precisely, reconsidered in its proper historical context, and related to other works of the same distributor, producer, director or star. In July 2017, thanks to a combination of unique perforations, specific subject matter and reused sets and backdrops, Robert J. Kiss was able to suggest a link between nineteen mystifying shorts that had been shown over the course of six years of Mostly Lost, and to identify these collectively as some of the earliest surviving films of the Selig Polyscope Company of Chicago. In this presentation, he will (re)introduce all nineteen shorts dating from 1898 to 1902, placing particular emphasis on how the act of identifying these works has transformed them from quirky-but-unfathomable archival holdings into a world-class resource for cinema historians.
Lunch catered
7:30pm – Screening TBA
Saturday, June 15th
9 a.m. – 5:15 p.m. Screening unidentified films from archives around the world with breaks in between including those noted below: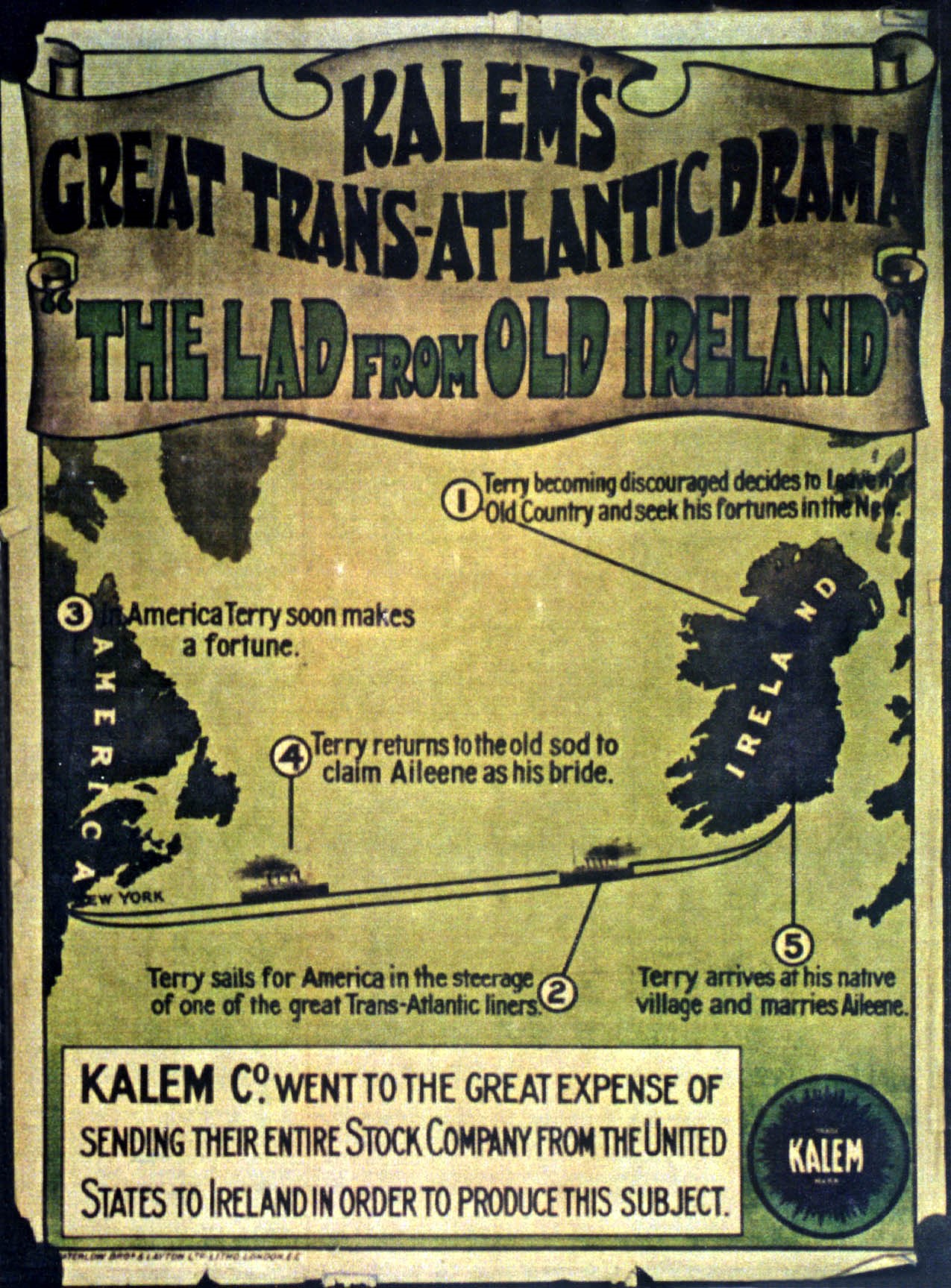 Blazing the Trail: The O'Kalems in Ireland - presented by Peter Flynn.
Using rarely-seen images, audio-recordings and films, BLAZING THE TRAIL recounts the adventures of Kalem's pioneering filmmakers Sidney Olcott and Gene Gauntier in Ireland in the early 1910s: it describes how they made films without electricity, using locals as actors; how they provoked the condemnation of a local priest and ran afoul of the British authorities. It tells the story of two of the cinema's earliest mavericks, of the people and culture they immortalized on film–and of the emerging Hollywood system that would ultimately eclipse them.
The Lost Negatives of Georges Melies - presented by Serge Bromberg.
In 1923, in a day of despair, George Melies decided to dig a hole in his garden, and burn the 520 negatives of all the films he had shot between 1896 and 1912. Melies' dreams vanished in smoke, and only restorations from a few surviving used and mediocre prints allowed us today to see his marvelous fantasies hat made the world dream. Until one day, a letter, and a few Melies negatives were suddenly rediscovered. How is it possible ? Where do those negatives come from ? What is their story ? Melies liked magic. Be prepared for a very bizarre story…
Lunch catered
7:30 p.m. - Screening TBA
Directly following the screening there will be a closing night reception held at the Library of Congress Packard Campus. This is for registered Mostly Lost 8 attendees only.
---
Do you have unidentified material?
"Mostly Lost" is a collaborative effort. Not only do we include material from archives around the world, but we also feature unknown items from collectors.
FILMS: There will be a session dedicated to unidentified films that collectors possess. Do you want to know the original title of your Castle cut-down? Or did you come to possess reel 2 of a feature? Feel free to submit your film to be screened at "Mostly Lost."
Our theater is capable of screening 35mm safety and video. 35mm pre-print or nitrate, 16mm, and 8mm items will need to be transferred to a digital file or disc to be included in the workshop.
STILLS: We will also set up a table with binders full of unidentified stills and photos for attendees to help identify. If you have any that you would like to submit, please email digital copies of the stills to mostlylost@loc.gov no later than May 15th. Please include any information already known about the still as well as a descriptive title for each image that can be used to relay information back to you.
DEADLINES: All film submissions must arrive at the Packard Campus no later than May 1st. If you need items transferred, we can digitize them at the Packard Campus, but they must arrive no later than April 3rd. Please send an email to mostlylost@loc.gov to arrange this.
---
Lodging
This section will be updated as information from hotels becomes solidified.
---
Transportation
While the word campus truly does evoke an idea of multiple buildings, there is one main building at the Packard Campus. The address is 19053 Mount Pony Road, Culpeper, VA 22701. It is the large building built into the side of the hill. The campus is approximately 3.5 miles from most Culpeper hotels and is not walkable from any origin point. The only way onto the Packard Campus is by car. Most attendees will be carpooling from local hotels. Below are detailed options about how to get to Culpeper:
VIA CAR: Culpeper is about an hour to 90 minutes from D.C. depending on where you start from. It is easiest to do a Google Map search. The Packard Campus is located at: 19053 Mt. Pony Road, Culpeper, VA 22701.
VIA TRAIN: Culpeper is easily accessed via Amtrak from Washington, DC Union Station. Trains only stop in Culpeper a few times a day. Check Amtrak's website for more information.
AIR TRAVEL:
There are several airports within driving distance from the Packard Campus. All of the below airports have the options to a) rent a car, b) take a taxi and c) take a van service such as Super Shuttle or Supreme Airport Shuttle.
On average, the most affordable and closest airport is Dulles International (IAD). There are several public transit options to get to an Amtrak train at Union Station from Dulles:
- Metro's Silver Line express bus provides transport from the airport to the Wiehle-Reston Metrorail station for $5 and it runs every 15-20 minutes. From the Wiehle-Reston station board the silver train to then transfer to the red line at Metro Center.
- The 5A L'Enfant Plaza bus costs $7 and transports to Rosslyn, VA and L'Enfant Plaza where a transfer to the red line is required.
- The 981 Fairfax County Connector bus costs $1.75 and transports to the Wiehle-Reston Metrorail station. From the Wiehle-Reston station board the silver train to then transfer to the red line at Metro Center.
The easiest airport is Reagan National (DCA). There is a light rail station at the airport that can be taken to transfer to the red line at Gallery Place station. At Union Station an Amtrak train to Culpeper can be taken.
Charlottesville airport (CHO) is close but has limited flights and no public transit options.
Richmond airport (RIC) is not close and does not have any public transit options to Culpeper.
LOCAL TRANSPORTATION: There is no public transportation between the Packard Campus and town (including where the motels are located). It would be best for you to either have a car or organize a carpool with an attendee that does. We will run a van between the Packard Campus and town but space will be very limited.
LOOKING FOR RIDES OR ROOMSHARE? Several of our attendees will be sans personal vehicle while here for Mostly Lost. If you have room in your car, it would be nice if you would check to see if anyone needs a ride to and from The Packard Campus each day. You can also have this kind of discussion on the Friends of Mostly Lost Facebook page.
If you have any questions or still need a ride then please send an email to Mostly Lost at mostlylost@loc.gov who will do her best to maintain a ride-matching service. Let us know which category you fall into: "Rides Needed," "Rides to Share," "Rides Needed from AMTRAK," or "Drivers Offering to Pick Up from AMTRAK" with your details and she will do her best to work one out for you.
---
During the Event
ARRIVAL: The address is 19053 Mount Pony Road, Culpeper, VA 22701. It is the large building built into the side of the hill. Please do not arrive at The Packard Campus more than 45 minutes prior to the first event of that day. This means that on Thursday do not arrive before 7:45am, on Friday and Saturday arrivals should not be before 8:15am. There are 134 parking spaces for the Packard Campus so carpooling is strongly suggested. All spots are open to anyone and the only designated spots are the handicap ones.
WHAT DO I DO WHEN I ARRIVE? When you enter the building you will go through metal detectors and then you will see our registration table. Check in with the fine volunteers at the table for your name badge, your program and swag bag. There are stills for you to identify in binders and people for you to chat with before and between events. Beware though, events are organized to a schedule and we will do our best to keep to that so try not to be late. If you are taking the tour then stop back by the registration table after the tour to get your swag bag. That way you do not have to haul things through the building for the three hour tour….the three hour tour.
BELONGINGS: Please do not bring any large bags or luggage into the building. Those items are best left in vehicles so that our security team will not have to rifle through them. Security's protocol demands that every bag and belonging being taken out of the building will be checked as you leave. To help make this process quick and easy we ask that you please DO NOT bring in any DVDs, books, films or anything else that may appear to have come from the Library's collection. Keep in mind that we have metal detectors that you are required to pass through every time you enter so please limit what you bring into the building. Photography is allowed throughout the building. Especially if you are taking the tour then please bring your camera and snap away.
PROGRAM: Yes, believe it or not, there is a program detailing each of the unidentified films you will see. No, you will not get a copy of the program in advance. It will be freshly printed and available for you when you pick up your swag bag after checking-in.
INTERNET: There will be Wi-Fi set up in the Packard Campus theater so please bring your laptops, tablets, or any other of those new-fangled internet capable devices that may be of use during the unidentified film screenings throughout the three days.
TICKETS: Mostly Lost 8 attendees will not have tickets to each specific event. Instead there is a generic registration to attend all events. The sole exception is for the tour of the Packard Campus. You will need to register for that as well so that we can keep an eye on the numbers. Once you arrive and check in, your name badge will gain you entry to everything including the unidentified screenings, lunches, and the evening programs. There will still be fun giveaways throughout the workshop probably in the form of drawing names or possibly a dartboard.
OPENING RECEPTION: This event will take place at Mountain Run Winery which is just a short car ride outside of the town of Culpeper. It is free and open to the public. The winery will have wine tastings available as well as the option to purchase wine by the glass or bottle. Badges and prior registration are not required to attend this event as registration material will not be available until Thursday morning at the Packard Campus.
CLOSING RECEPTION: Your registration to "Mostly Lost "includes your entry to the closing reception. This will take place immediately following the evening films at the Packard Campus either outdoors around the reflecting pool (weather permitting) or inside the lobby. There will be light hors d'oeuvres but no alcohol available.

THEATER ETIQUETTE: We want for you to have fun at this event. Please arrive ready to talk and share your ideas about what you see on screen. In an attempt to keep the Packard Campus theater nice and clean there is no food or drinks allowed inside of the theatre although there will be very light refreshments in the lobby. This includes coffee for you addicts out there. The Library of Congress Packard theater has just over 200 seats and we anticipate the evening screenings being close to full. The evening screenings may be limited to Mostly Lost 8 attendees this year but the final decision on this has yet to be made.
---
If you would like to help with remaining unidentified films from past "Mostly Lost" workshops then please visit the flickr page that is dedicated to film identification.
The flickr site also contains films that were screened at past "Mostly Lost" workshops but have yet to be identified. Want to chat with other "Mostly Lost" attendees? Need to arrange roomshare? Like the Friends of Mostly Lost Facebook page and discuss away!
---
What else is there to do in Culpeper?
Want to know what other attractions and events are happening in the Culpeper, Virginia area? Visit the tourism website at www.visitculpeperva.com or visit their office, which is located in the train depot. Also nearby are delicious wineries, cute shops and Civil War battlefields aplenty. A few antique malls, beautiful mountain hiking trails and some great restaurants make this area full of options if you want to extend your Virginia visit.
Be sure to get your picture taken at the LOVE sculpture across from the depot crafted from 35mm film reels provided by the Library of Congress.
---
REGISTRATION
Registration will open Wednesday, March 27th.
The last day for registration to "Mostly Lost 8" is Wednesday, May 22nd. If for any reason you are unable to attend "Mostly Lost" (and really why would you not?) then please let us know. Refunds on registration can only be completed until May 13th. After that registration is non-refundable. REGISTRATION CLOSES ON WEDNESDAY MAY 22ND.

---
Are there other sources to see what this shin-dig is all about?
There certainly are!
See you in June!
Date and Time
Location
19053 Mount Pony Road
Culpeper, VA 22701