Event Information
Location
Library of Congress Packard Campus for Audio Visual Conservation
19053 Mount Pony Road
Culpeper, VA 22701
Description
Mostly Lost
The Library of Congress National Audio-Visual Conservation Center, Packard Campus presents "Mostly Lost 7: A Film Identification Workshop" in Culpeper, Virginia. "Mostly Lost" will feature the screenings of unidentified, under-identified or misidentified silent and early sound films. Beginning with an opening reception the evening of Wednesday June 13th, the event continues until the evening of Saturday June 16th.
Early film experts and archivists are encouraged to attend, but the workshop is also open to anyone willing to actively help identify and research the films showcased at the workshop. In addition to films from the Library of Congress's collections, "Mostly Lost" features material from other film archives around the world. Throughout the event there will also be presentations, and live musical accompaniment during the workshop and evening presentations of silent films will also be featured.
Unable to attend this year? "Mostly Lost" is held annually during the third week of June. The Eventbrite page for the next "Mostly Lost" will go live sometime in the fall. For more information contact The Mostly Lost Team at mostlylost@loc.gov
Who may attend?
Attendees range from students interested in film industry careers in fields such as film preservation to writers, scholars, archivists, filmmakers and just film buffs. Keep in mind that this is not a "sit back and enjoy the show" type of experience. We ask for your continual and enthusiastic engagement during the screenings as you and other attendees shout out things as you recognize them. Anything from car models, city landmarks, actors, production companies or even the title of the film if you happen to know it—the more the better! If you would like to be added to the Mostly Lost email distribution list then send a quick email to mostlylost@loc.gov
The Accompanists
While "Mostly Lost" is an interactive screening of unidentified films, most of which are silent, our theater is anything but silent. The unknown films are accompanied by three amazing musicians, who are sometimes so amazing that they can play and identify at the same time. Our regular "Mostly Lost" musical accompanists are once again Philip Carli, Ben Model, and Andrew Simpson.

Costs
The workshop itself is free however, to attend the workshop a $60 registration is required which covers lunches for all three days, a Mostly Lost t-shirt, a Mostly Lost bag, and a "Best of Mostly Lost 6" DVD. Even if you are only able to attend a portion of Mostly Lost, the $60 still applies. Same goes for if you are bringing your own lunch or don't want the t-shirt. You must be registered for the workshop and have received a confirmation to attend. We cannot accommodate unregistered guests. Registration opens on Monday April 2nd and the last day to register for "Mostly Lost 7" is Thursday, May 31st.
Deadlines
Here is a list of deadlines for Mostly Lost 7:
March 14: Presentation submissions due

April 2: Registration begins

April 14: Must receive items that need to be digitized (16mm, nitrate or pre-print)

May 14: Must receive items to be screened as is (35mm safety print, video and digital)

May 14: Unidentified stills due

May 31: Last date to request a refund for a canceled registration

May 31: Registration deadline

Event dates are June 13-16, 2018
---
SCHEDULE AT A GLANCE
The workshop will consist of unidentified film screenings and presentations on a variety of topics over three days at the Packard Campus. Additionally, there will be evening screenings that are open to the public on Thursday, Friday and Saturday at 7:30 pm. We will also be offering an early bird tour of the Packard Campus on Thursday, June 14th at 8:30 am. We do ask that those who have toured the facility in the past to refrain from signing up for a tour this year. As in life, the schedule is subject to change without notice.
Wednesday, June 13
6:00pm - 10:00pm - Opening reception at Mountain Run Winery with a screening of "THE LADY IS WILLING" (1934)


Thursday, June 14
8:30am-11:30am – Tour of the Packard Campus

9:30am-11:15am - "

Previews of Lost Attractions" & "

Survival of the Teens Universal Films of Lon Chaney: A Geeky Quantitative Assessment"

presentations for those NOT taking the tour

11:30am-12:30pm – Lunch

12:30pm-5:15 pm – Unidentified film screenings interspersed with various presentations

7:30pm – evening screening of "LOST AND WON" (1917)

Friday, June 15
9am-5:15pm – Unidentified film screenings, presentations and lunch

7:30pm – evening screening of "SENORITA" (1927)

Saturday, June 16
9am-5:15pm – Unidentified film screenings, presentations and lunch

7:30pm – evening screening of "MIDNIGHT LOVERS" (1926)

---


PROGRAM
The unidentified films will not be announced before Mostly Lost but here is a description of all of the other events that will be taking place.
Wednesday June 13th
6:00p.m. – 10:00p.m. – New this year: An opening reception the evening of Wednesday June 13th at Mountain Run Winery. Located just five minutes away from downtown Culpeper, there will be delicious pizza and popcorn available via 716 Slice, wine tastings, wine available for purchase, and a screening under the stars. The screening is the rare British film "THE LADY IS WILLING" (1934) featuring Leslie Howard and will begin at dusk. The winery and food truck will be open beginning at 6pm and run until the activities conclude at 10pm.
Thursday June 14th
8:30a.m. - 11:30a.m. – Tour of the Packard Campus for Audio Visual Conservation – 19053 Mount Pony Road, Culpeper, VA 22701

9:30a.m. – 11:15a.m. For those NOT on the tour:
Previews of Lost Attractions
Not coming to theater near you! This session will present the only known remnants of lost silent features... the trailers that advertised the films. Until the next great discovery, the only way to get a peek of these films is via these tantalizing (and frustrating) brief glimpses. Film historian Steve Massa will be leading us through our look at these barely found features.
And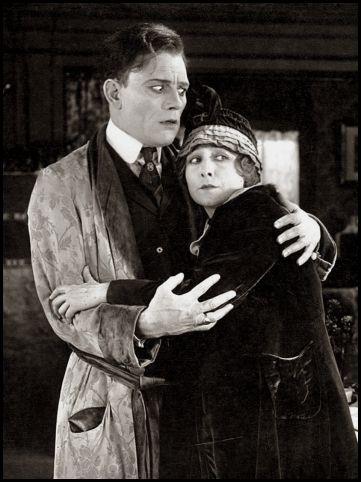 Survival of the Teens Universal Films of Lon Chaney: A Geeky Quantitative Assessment - Presented by Jon Mirsalis.
Of the 111 films Lon Chaney made at Universal in the teens, only 20 are known to survive, and only 10 of those are more-or-less complete. This can be blamed in part on Universal's decision to destroy their entire silent film library in the late 1940s. This talk will use scary scientific things like graphics, statistics and maps to document the survival of Chaney's early Universal titles…what survives, why, and where they were found. From Britain, France, Germany, the Czech Republic, the Yukon and under a front porch in Georgia comes an astonishing story of discovery and survival.
11:30a.m. – 12:30p.m. – Lunch catered by local restaurant "The Ole Country Store." Lunch will be buffet style with the following options:
Stuffed chicken breast

Vegetarian spaghetti with mushrooms

Vegetable casserole

Mashed potatoes & gravy

Green beans

Dinner rolls

Cake slices
Following the lunch break:
Screenings of unidentified films as well as these presentations until 5:15 p.m.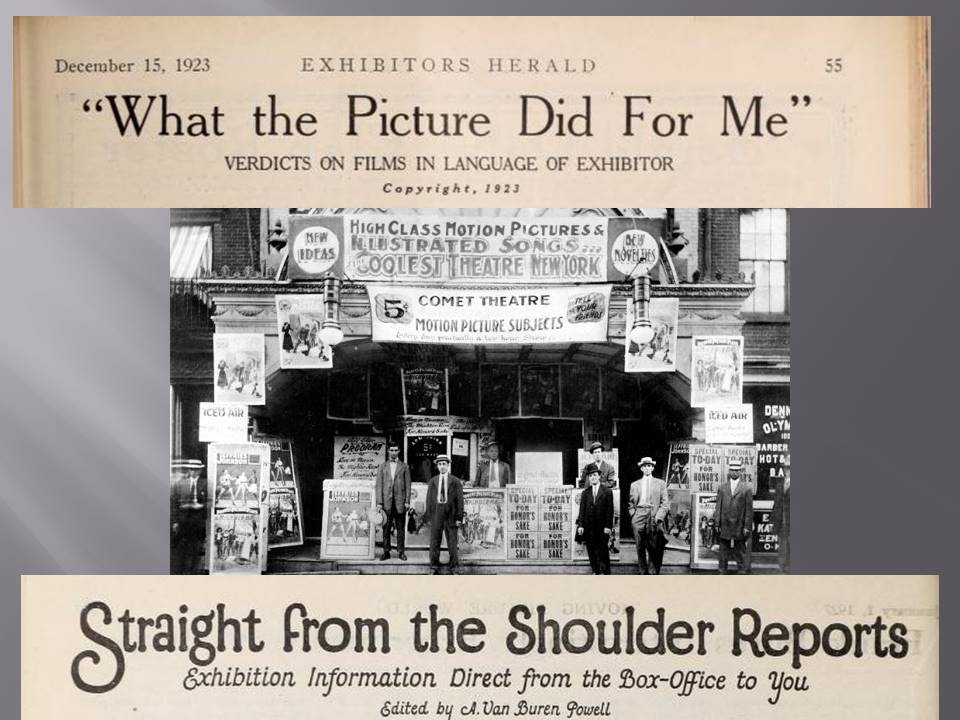 What the 'Straight from the Shoulder Report' Did for Me – Presented by Rob Farr.
Throughout the silent and early sound eras, trade papers such as Moving Picture World, Exhibitors Herald and Motion Picture News published columns giving exhibitors' unvarnished perspectives about the latest releases. Their opinions did not always align with those of big city critics since audiences in the hinterlands knew what they liked and didn't give a fig what New York Times' critic Mordaunt Hall thought (the feeling was undoubtedly mutual). Today's program is an alternative history of American film, with examples of some of the wittiest and sharpest observations from those hard-working showmen and women whose livelihood depended on outguessing their fickle audiences and keep them coming back for more.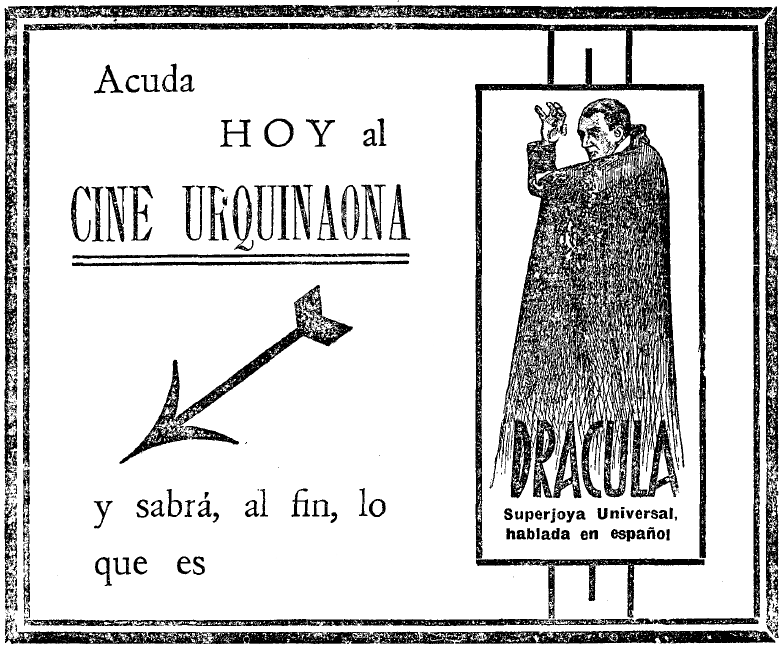 Dracula vs. Nosferatu: Lost Dispatches from the European Vampire War of 1931 to 1933 – Presented by Robert James Kiss
Since the rise of the feature film, foreign sales have typically accounted for between one-quarter and one-third of the profits made by American movies. Yet Hollywood has not always been able to predict or control how individual productions might be received abroad, with numerous domestic hits proving to be international flops.
Taking the example of Universal's inaugural monster movie of the talkie era, Dracula (1931) - filmed in an English-language version starring Bela Lugosi and a Spanish version with Carlos Villarías - Robert J. Kiss relates the hitherto untold story of a seminal Hollywood production whose success in Continental Europe was scuppered by an array of unanticipated local factors. Not least of which - even though it may sound like the preposterous product of some modernday horror movie fan's overactive imagination - was a colossal head-to-head box-office battle between Universal's brand new vampire talkie and F.W. Murnau's unauthorized 1922 silent Bram Stoker adaptation Nosferatu.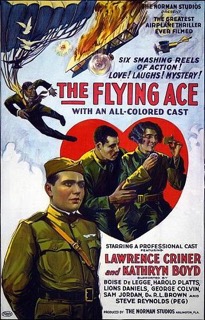 "Norman Studios: The Regeneration of a Silent Film Studios Complex" - Presented by Barbara Wingo
The 1916 Norman Studios/Eagle Film Studios complex, recently designated a National Historic Landmark, represents, as the Eagle Films Studios, the only surviving studio complex from the era when Jacksonville, Florida, was the "Winter Film Capital of the World," and, as Norman Studios, the nation's only surviving "race films" studio. Norman's films presented all-African-American casts in ways that challenged then-current stereotypes. The goals of the Norman Studios Silent Film Museum, Inc., are the restoration of the interiors of the four buildings owned by the City of Jacksonville for museum, educational and film production purposes and the reunification of the studios property through the purchase of the remaining studios building. In this presentation Norman Studios will share its history, artifacts and films as well as its efforts to regenerate and reunify the studios complex.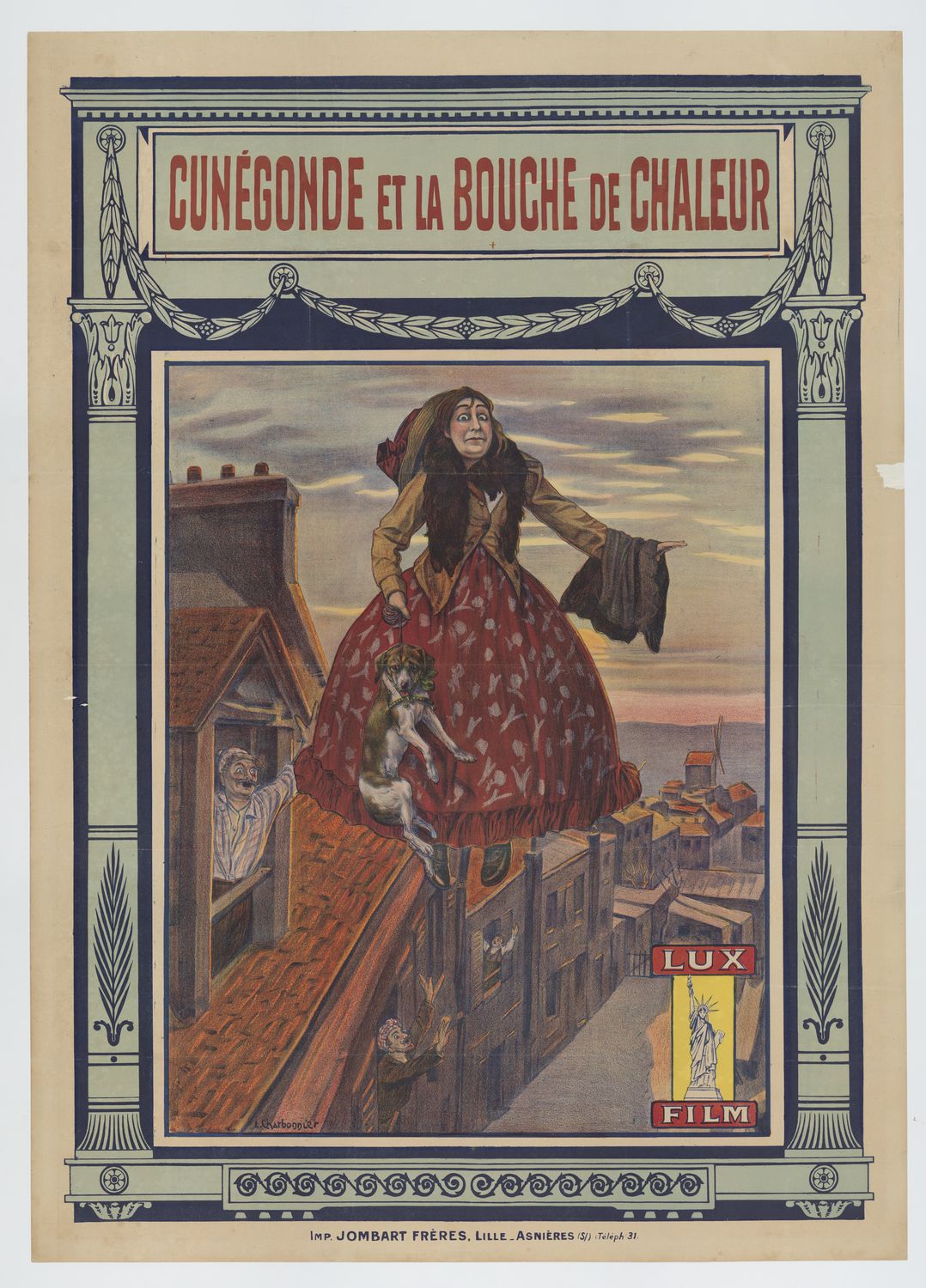 7:30pm – "Cunègonde, The Comedienne With Two Faces But No Name" and "LOST AND WON" (1917) in the Packard Theater
Musical accompaniment by Ben Model
"Cunègonde, The Comedienne With Two Faces But No Name" - Around 1912-1913, the French company Société Lux produced comedies with the main character Cunégonde. The surviving films feature the same actress playing either an unruly maid, or a ferocious wife. However, the true identity of the actress playing Cunégonde still remains a mystery. This presentation by Elif Rongen of EYE Filmmuseum will include Cunégonde films as well as what little material is known about the actress. Perhaps screening her films in this presentation will result in discovering more information about the unknown woman.
"LOST AND WON" (1917) - A wealthy man (Elliot Dexter) makes a bet with his friends that within a year they will fall in love with a girl of his choosing from the slums. The girl (Marie Doro) is conveniently named Cinders for this Cinderella story with a newspaper twist.
Directed by Frank Reicher. Additional cast: Mayme Kelso, Carl Stockdale, Mabel Van Buren, Bob Gray, Cleo Duveve
This 35mm print comes from the AFI/Paramount collection at the Library of Congress and was struck in 2000.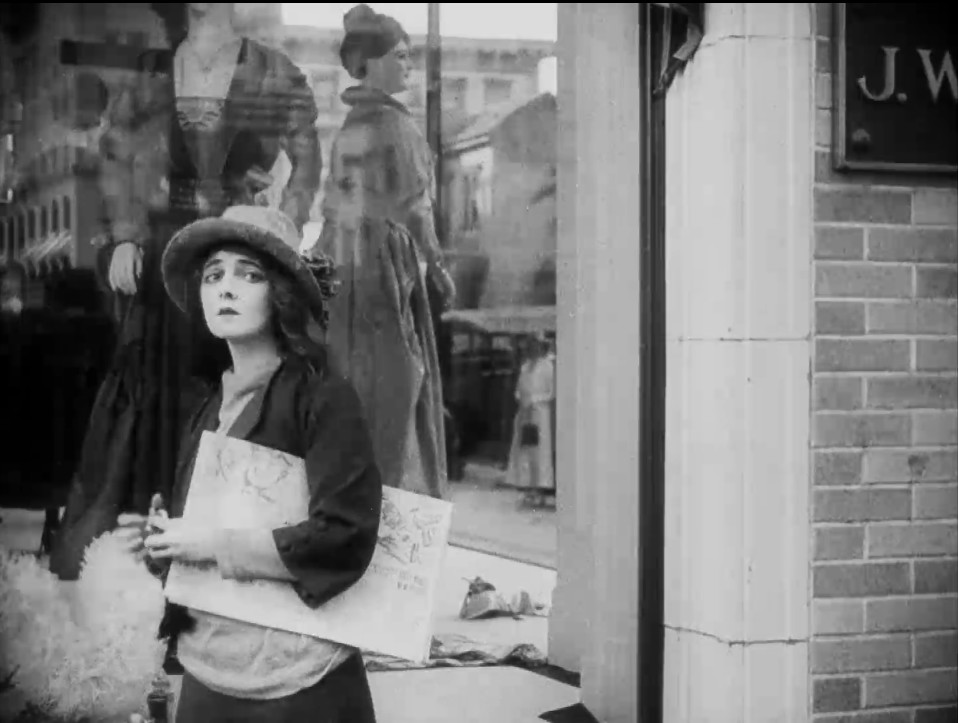 Friday June 15th
9 a.m. – 5:15 p.m. Screening unidentified films from archives around the world with breaks in between including those noted below: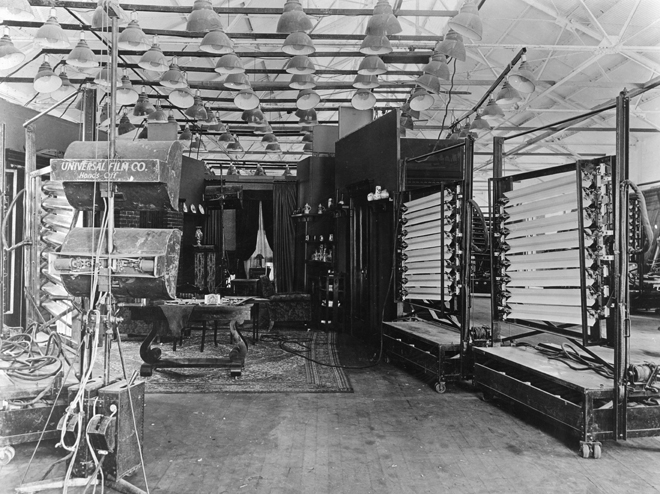 From the Sun to Mercury Vapor Lights and Beyond: Movie Lights in Silent Films – Presented by Beth Werling and Jim Elyea
As the motion picture industry rapidly developed during the silent era from outdoor stages revolving to follow the sun to the sophisticated interior sets of the late 1920s, the equipment used to create these movies had to develop just as rapidly. This presentation looks at one type of equipment—movie lighting—and traces not how sets were artistically lit, but what they were lit with, told from two unique perspectives; a museum collections manager and a prop house owner.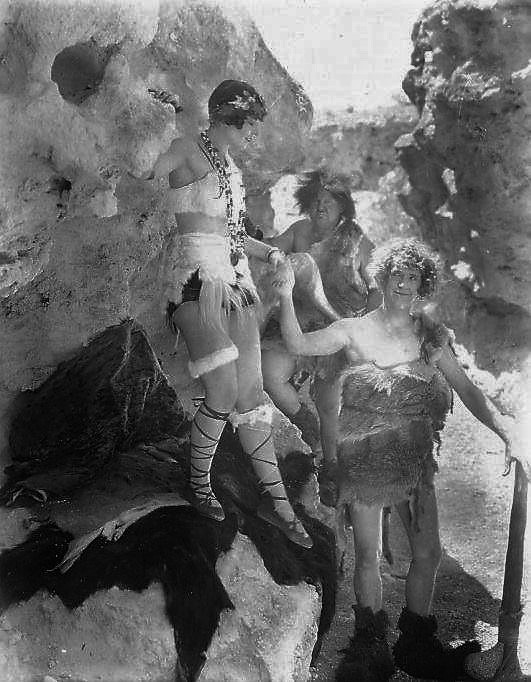 90 Years 'Lost' In The Desert – Presented by Jim Kerkoff
Before officially becoming a team at Hal Roach Studios, Laurel and Hardy appeared in a 1927 silent two-reel comedy titled "Flying Elephants" in which they played cavemen competing for the hearts of stone-age flappers. According to Stan Laurel the short was filmed in Moapa, Nevada, approximately 50 miles north of Las Vegas. But until now that's all that's been known about the production location. Long-time Hal Roach / Laurel and Hardy enthusiast Jim Kerkhoff has uncovered many of the comedy's "lost" shooting sites, and explains the research techniques he has relied on to pinpoint exactly where a number of its scenes were staged almost a century ago!
Lunch catered by "Jersey Mikes." Lunch will include trays of sandwiches (a few without dressing/sauce of any kind), chips, and cookies. There is no need to indicate now or at a later date what you would like since this will be served buffet style with a wide variety of offerings.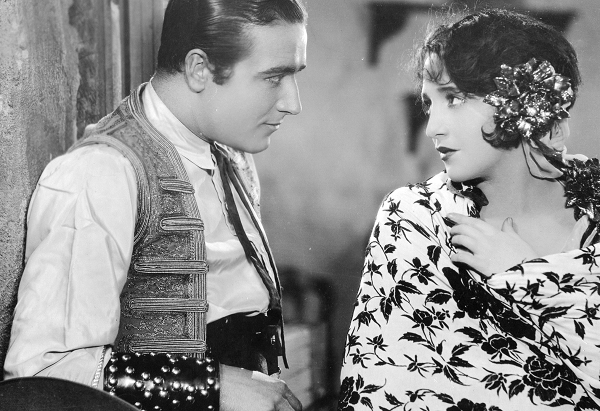 7:30pm – Screening of "SENORITA" (1927) in the Packard Theater
Musical accompaniment by Andrew Simpson
"SENORITA" (1927) – This rollicking adventure features Bebe Daniels masquerading as a boy in order to protect her grandfather's ranch.
Directed by Clarence G. Badger. Additional cast: William Powell, James Hall, Jerry Mandy, and Josef Swickard.
This 35mm print is being loaned courtesy Cinémathèque Royale de Belgique and will be introduced by Bruno Mestdagh.
Saturday, June 16th
9 a.m. – 5:15 p.m. Screening unidentified films from archives around the world with breaks in between including those noted below:

Blackhawk Films: Anatomy of a Legend – Presented by Dino Everett and Serge Bromberg
During this presentation Lobster films' Serge Bromberg (the current owner of Blackhawk) and archivist Dino Everett will give an overview of the entire history of Blackhawk Films. From the early days of Kent Eastin simply re-selling used films to the heyday in the 1970's when David Shepard transformed Blackhawk into the company that first defined the modern day model of film preservation. Finding, restoring, and ultimately releasing rare films for purchase has come to be expected by film collectors, academics and historians alike, but it started with Blackhawk.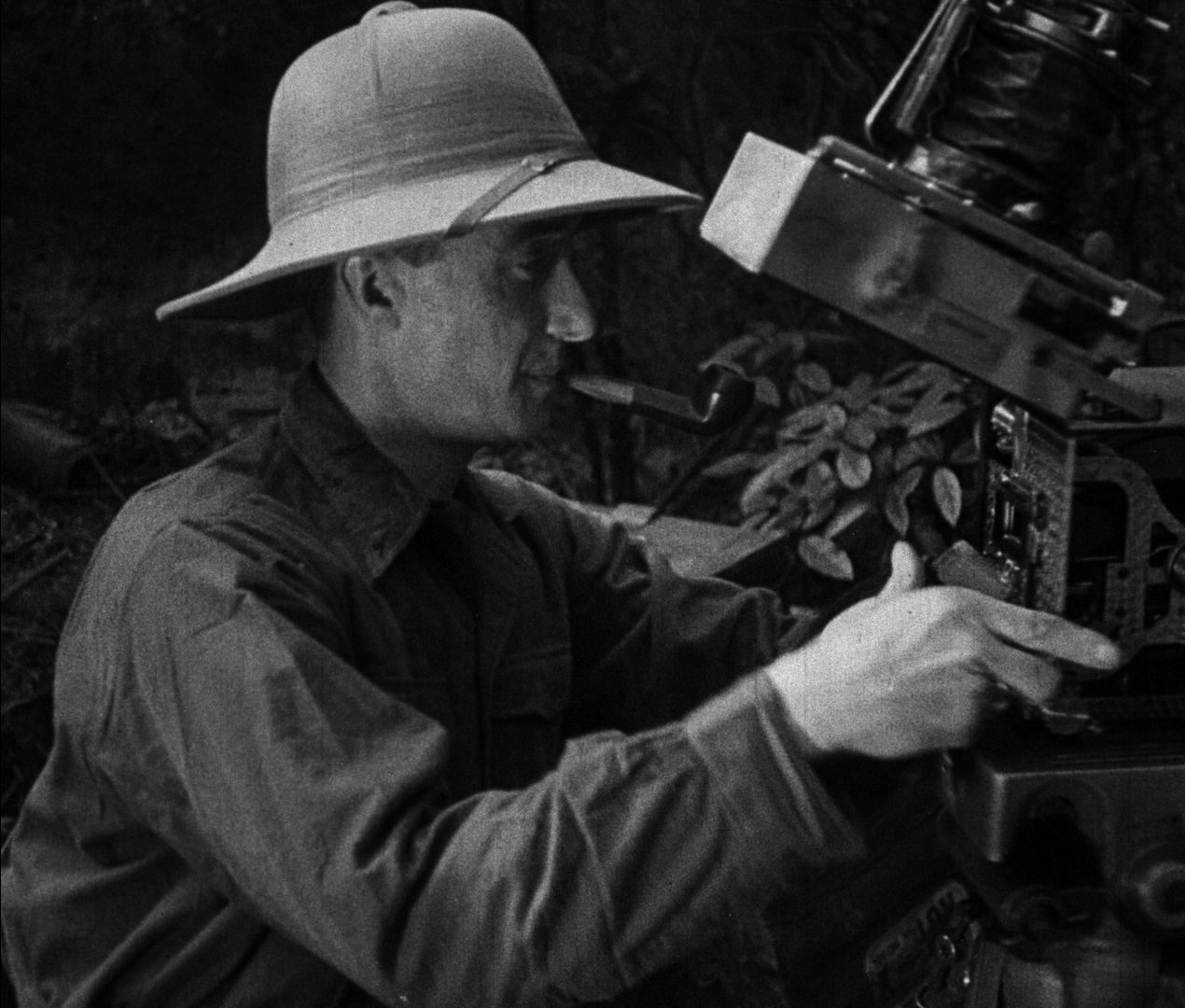 Marquis de Wavrin, discovery of a forgotten filmmaker through the exploration of archives – Presented by Bruno Mestdagh
No one knows of him, but Marquis Robert de Wavrin figures among the precursors of ethnographic cinema. He is one of the very first to have used, from 1919 onwards, a 35mm camera like a notebook to record the habits and customs of the Indians of South America. Using footage shot on his numerous journeys in Latin America he made successful films such as In the Scalp Country (1931) and Among the Indian Sorcerers (1934). Until today, his films ended up in dozens of film boxes, preserved in the storerooms of the Royal Film Archive of Belgium and known only to few.
Thanks to the preservation of this cinematographic heritage at the Royal Film Archive of Belgium, today we (re)discover the Marquis de Wavrin as a film maker at heart, friend and supporter of the Indians of the Upper Amazonian forest.
Lunch catered by local restaurant "El Jaripeo." Lunch will be buffet style fajita bar with the following offerings: tortillas, rice, beans, lettuce, tomatoes, beef, chicken, yellow squash, zucchini, onions, etc. Also some chips and salsa to make things more festive!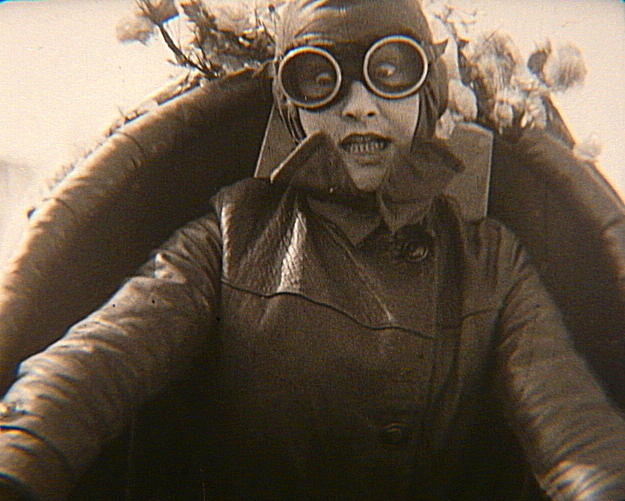 7:30pm - Screening of "MIDNIGHT LOVERS" in the Packard Theater
Musical accompaniment by Philip Carli
"MIDNIGHT LOVERS" (1926) – During a furlough, a pilot in the Royal Flying Corps (Lewis Stone) marries a spirited woman (Anna Q. Nilsson) and the two have different ideas what a long distance relationship looks like.
Directed by John Francis Dillon. Also starring John Roche, Chester Conklin, Dale Fuller, Purnell Pratt and Harvey Clark.
This 35mm print comes from the United Artists collection at the Library of Congress and was struck in 1980.
The short to be screened before the feature is "The Great BK Mystery" (2017). - Join Cinematic Archeologist Johnny Sprocketts on a search for the truth about an obscure film in this soon to be classic film noir.
Directly following the screening there will be a closing night reception held at The Library of Congress Packard Campus. This is for registered Mostly Lost 7 attendees only.
---
Do you have unidentified material?
Mostly Lost is a collaborative effort. Not only do we include material from archives around the world, but we also feature unknown items from collectors.
FILMS: There will be a session dedicated to just unidentified films that collectors possess. Do you want to know the original title of your Castle cut-down? Or did you come to possess reel 2 of a feature? Feel free to submit your film to be screened at Mostly Lost.
Our theater is only capable of screening 35mm safety and video. 16mm and 8mm items will need to be transferred to a digital file or disc to be included in the workshop.
STILLS: We will also set up a table with binders full of unidentified stills and photos for attendees to help identify. If you have any that you would like to submit, please email digital copies of the stills to mostlylost@loc.gov no later than May 14th. Please include any information already known about the still as well as a descriptive title for each image that can be used to relay information back to you.
DEADLINES: All film and still submissions must arrive at the Packard Campus no later than May 14th. If you need items transferred, we can digitize them at the Packard Campus, but they must arrive no later than April 14th. Please send an email to mostlylost@loc.gov to arrange this.
---
Lodging
Most of the hotels are not holding rooms for us but will still provide a special rate for attendees of "Mostly Lost." We strongly suggest that you make your hotel reservations sooner rather than later. You must mention that you are visiting for the Library of Congress event in order to get the special rate. Your mentioning of this also helps us to hit the numbers we promised the hotels which is mutually beneficial so please mention the words "Mostly Lost" or "Library of Congress event" when making your reservation.
All hotels have raised their prices recently and our hotels of choice are:
The Microtel – 540-829-0330
885 Willis Lane, Culpeper, VA 22701
Our rate: $90 + tax for any room
The entire hotel has been remodeled inside and out with all new carpet, mattresses, curtains and window seats. All rooms have a microwave, mini fridge, coffee pot and include hot breakfast every day.
Be sure to say the words "Mostly Lost" when calling to make your reservation.
If there are any issues then ask to speak to Hemal.

The Quality Inn – 540-825-4900
890 Willis Road, Culpeper, VA 22701
Our rate: $90 + tax
Be sure to use the code LOC 06/14/2018 to 06/17/2018 when booking online or "Library of Congress" when calling to make your reservation.
If there are any issues, ask to speak with Mildred or Hiren
The Best Western – 540-825-1253
791 Madison Road, Culpeper, VA 22701
Rate when booking, as they are not giving us a group rate this year
If there are any issues, ask to speak with Shannon
Hampton Inn
A Hampton Inn is being built close to the Packard Campus off of Lover's Lane but it appears that it will not open until September so perhaps we can utilize it for Mostly Lost 8.
Best Western, Holiday Inn Express, Quality Inn and Red Roof Inn are all within walking distance of Microtel. Carpooling will be from the Microtel. Other Culpeper motels will make carpooling difficult so please keep that in mind when making a reservation. Should there not be any Culpeper lodging available we suggest you explore the town of Warrenton first.
---
Transportation
While the word campus truly does evoke an idea of multiple buildings, there is only one building at the Packard Campus. The address is 19053 Mount Pony Road, Culpeper, VA 22701. It is the large building built into the side of the hill. The campus is approximately 3.5 miles from most Culpeper hotels and is not walkable from any origin point. The only way onto the Packard Campus is by car. Most attendees will be carpooling from local hotels. Below are detailed options about how to get to Culpeper:
VIA CAR: Culpeper is about an hour to 90 minutes from D.C. depending on where you start from. It is easiest to do a Google Map search. The Packard Campus is located at: 19053 Mt. Pony Road, Culpeper, VA 22701.
VIA TRAIN: Culpeper is easily accessed via Amtrak from Washington, DC Union Station. Trains only stop in Culpeper a few times a day. Check Amtrak's website for more information.
AIR TRAVEL:
There are several airports within driving distance from the Packard Campus. All of the below airports have the options to a) rent a car, b) take a taxi and c) take a van service such as Super Shuttle or Supreme Airport Shuttle.
On average, the most affordable and closest airport is Dulles International (IAD). There are several public transit options to get to an Amtrak train at Union Station from Dulles:
- Metro's Silver Line express bus provides transport from the airport to the Wiehle-Reston Metrorail station for $5 and it runs every 15-20 minutes. From the Wiehle-Reston station board the silver train to then transfer to the red line at Metro Center.
- The 5A L'Enfant Plaza bus costs $7 and transports to Rosslyn, VA and L'Enfant Plaza where a transfer to the red line is required.
- The 981 Fairfax County Connector bus costs $1.75 and transports to the Wiehle-Reston Metrorail station. From the Wiehle-Reston station board the silver train to then transfer to the red line at Metro Center.
The easiest airport is Reagan National (DCA). There is a light rail station at the airport that can be taken to transfer to the red line at Gallery Place station. At Union Station an Amtrak train to Culpeper can be taken.
Charlottesville airport (CHO) is close but has limited flights and no public transit options.
Richmond airport (RIC) is not close and does not have any public transit options to Culpeper.
LOCAL TRANSPORTATION: There is no public transportation between the Packard Campus and town (including where the motels are located). It would be best for you to either have a car or organize a carpool with an attendee that does. We will run a van between the Packard Campus and town but space will be very limited.
LOOKING FOR RIDES OR ROOMSHARE? Several of our attendees will be sans personal vehicle while here for Mostly Lost. If you have room in your car, it would be nice if you would check to see if anyone needs a ride to and from The Packard Campus each day. You can also have this kind of discussion on the Friends of Mostly Lost Facebook page.
If you have any questions or still need a ride then please send an email to Laurel Howard lhoward@loc.gov who will do her best to maintain a ride-matching service. Let Laurel know which category you fall into: "Rides Needed," "Rides to Share," "Rides Needed from AMTRAK," or "Drivers Offering to Pick Up from AMTRAK" with your details and she will do her best to work one out for you.
---
During the Event
ARRIVAL: While the word campus truly does evoke an idea of multiple buildings, there is only one building at the Packard Campus. The address is 19053 Mount Pony Road, Culpeper, VA 22701. It is the large building built into the side of the hill. Please do not arrive at The Packard Campus more than 45 minutes prior to the first event of that day. You will see Rachel frantically running around and that just kills the illusion. This means that on Thursday do not arrive before 7:45am, on Friday and Saturday arrivals should not be before 8:15am. There are 134 parking spaces for the Packard Campus so carpooling is strongly suggested. All spots are open to anyone and the only designated spots are the handicap ones.
WHAT DO I DO WHEN I ARRIVE? When you enter the building you will go through metal detectors and then you will see our registration table. Check in with the fine volunteers at the table for your name badge, your program and swag bag. There are stills for you to identify in binders and people for you to chat with before and between events. Beware though, events are organized to a schedule and we will do our best to keep to that so try not to be late. Rachel's loud lungs provide the warning bell before each event and we will start if you are in your seat or not. If you are taking the tour then stop back by the registration table after the tour to get your swag bag. That way you do not have to haul things through the building for the three hour tour….the three hour tour.
BELONGINGS: Please do not bring any large bags or luggage into the building. Those items are best left in vehicles so that our security team will not have to rifle through them. Security's protocol demands that every bag and belonging being taken out of the building will be checked as you leave. To help make this process quick and easy we ask that you please DO NOT bring in any DVDs, books, films or anything else that may appear to have come from the Library's collection. Keep in mind that we have metal detectors that you are required to pass through every time you enter so please limit what you bring into the building.
PROGRAM: Yes, believe it or not, there is a program detailing each of the unidentified films you will see. No, you will not get a copy of the program in advance. It will be freshly printed and available for you when you pick up your swag bag after checking-in.
INTERNET: There will be Wi-Fi set up in the Packard Campus theater so please bring your laptops, tablets, or any other of those new-fangled internet capable devices that may be of use during the unidentified film screenings throughout the three days.
TICKETS: Mostly Lost 7 attendees will not have tickets to each specific event. Instead there is a generic registration to attend all events. The sole exception is for the tour of the Packard Campus. You will need to register for that as well so that we can keep an eye on the numbers. Once you arrive and check in, your name badge will gain you entry to everything including the unidentified screenings, lunches, and the evening programs. There will still be fun giveaways throughout the workshop probably in the form of drawing names or possibly a dartboard. We promise that to not make you stand in front of the dart board. Though if you are holding balloons you are asking for it.
SELLING ITEMS: We ask that you hold off and sell your books, DVDs, etc. until the Friday evening screening. Sellers will have items available for purchase in the lobby beginning at 6:30pm Friday until the evening screening begins and again immediately following the screening. If you are interested in selling then send an email no later than Monday June 4th to mostlylost@loc.gov to make arrangements.
OPENING RECEPTION: This event will take place at Mountain Run Winery which is just a short car ride outside of the town of Culpeper. It is free and open to the public. There will be a screening of the rare British sound film "THE LADY IS WILLING" (1934). The food truck 716 Slice will be in attendance selling pizza, popcorn and sodas for you to purchase. And the winery will having wine tastings available as well as the option to purchase wine by the glass or bottle. Badges and prior registration is not required to attend this event and registration material will not be available until Thursday morning at the Packard Campus.
CLOSING RECEPTION: Your registration to Mostly Lost includes your entry to the closing reception. This will take place immediately following the evening films at the Packard Campus either outdoors around the reflecting pool (weather permitting) or inside the lobby. There will be light hors d'oeuvres but no alcohol available.

THE STATE THEATRE: Sadly, The State Theatre in Culpeper, VA closed fall of 2016. Previous Mostly Lost screenings and the closing receptions were held at this venue and while we feel the loss of this great theatre, the show must go on. All daytime and evening events for Mostly Lost 7 will take place at the Library of Congress Packard Campus. This includes the closing reception.
THEATER ETIQUETTE: We want for you to have fun at this event. Please arrive ready to talk and share your ideas about what you see on screen. We may ask for you to repeat yourself but that is because Rob Stone is on his way to being deaf. Humor him and yell your comment a bit louder. In an attempt to keep the Packard Campus theater nice and clean there is no food or drinks allowed inside of the theatre although there will be very light refreshments in the lobby. This includes coffee for you addicts out there.
---
If you want to begin the identifying fun or if you are (gasp!) unable to attend this year's Mostly Lost workshop then please visit the flickr page that is dedicated to film identification.
The flickr site also contains films that were screened at past Mostly Lost workshops but have yet to be identified. Want to chat with other Mostly Lost attendees? Need to arrange roomshare? Like the Friends of Mostly Lost Facebook page and discuss away!
---
What else is there to do in Culpeper?
Want to know what other attractions and events are happening in the Culpeper, Virginia area? Visit the tourism website at www.visitculpeperva.com or visit their office, which is located in the train depot. They are very nice, don't bite and appreciate treats. Also nearby are delicious wineries, cute shops and Civil War battlefields a plenty. A few antique malls, beautiful mountain hiking trails and some great restaurants make this area full of options if you want to extend your Virginia visit.
Be sure to get your picture taken at the LOVE sculpture across from the depot crafted from 35mm film reels provided by the Library of Congress.
---
REGISTRATION
Registration will open Monday, April 2nd.
The last day to register for "Mostly Lost 7" is Thursday, May 31st. If for any reason you are unable to attend Mostly Lost (and really why would you not?) then please let us know. Refunds on registration can only be completed until May 31st. After that registration is non-refundable. REGISTRATION CLOSES ON THURSDAY MAY 31ST.

---
FREQUENTLY ASKED QUESTIONS
What is included in my registration?

Happiness. And how can you put a price on that?

Registration to Mostly Lost 7 covers all activities and screenings including but not limited to: lunch on all three days (Thursday, June 14, Friday, June 15, and Saturday, June 16), a Mostly Lost 7 t-shirt, A Mostly Lost bag, a "Best of Mostly Lost 6" DVD, and the opening and closing night receptions.
What does the Mostly Lost 7 t-shirt look like?

Your guess is as good as ours. We are currently still designing it. We are definitely having options for both men and women so that the ladies are not stuck with something they would never wear. The shirt will utilize the logo that can be seen at the top of this page.
Do I have to register? YES. Absolutely every single person who wants to attend must register by the May 31st deadline. This goes for the accompanists, presenters, Library of Congress Staff, significant others, people who are helping us, the living dead, and people from institutions that are providing material. This allows for us to keep up with our numbers since the theatre only has so many seats and it allows for us to be accountable for who is in the building which is a safety issue. YOU MUST REGISTER IN ORDER TO ATTEND.
How will the evening screenings work since they are open to the public?

The Library of Congress Packard theater has just over 200 seats and we anticipate the evening screenings being close to full and possibly lead to some being turned away. To ensure that you can get a seat we suggest that you arrive early. But not too early! The doors do not open until 6:30p.m. If you know of someone who is not a Mostly Lost attendee who would like to come to an evening screening then please invite them along! While seating will be tight, we should be able to get everyone in the theater.

Has the tour changed for me to attend it again?

Unless you count the loss of hair and added wrinkles to some of our employees the building has not changed and the tour should not be any different since you were last here. Please don't take the tour if you have taken it before.
There is programming in the theater that runs during the same time as the tour so that attendees not taking the tour have an activity as well.

Is photography allowed?

Photography is allowed throughout the building. Especially if you are taking the tour then please bring your camera and snap away.
Is the event going to sell out?

It is possible. Each year this workshop grows in magnitude as well as attendance and there is a good chance that this year will sell out. There are only 205 seats in the Packard Theater and at Mostly Lost 6 there were 198 attendees. If you are set on coming to the workshop then you may want to register early.
Are there other sources to see what this shin-dig is all about? There certainly are!
See you in June!
Date and time
Location
Library of Congress Packard Campus for Audio Visual Conservation
19053 Mount Pony Road
Culpeper, VA 22701