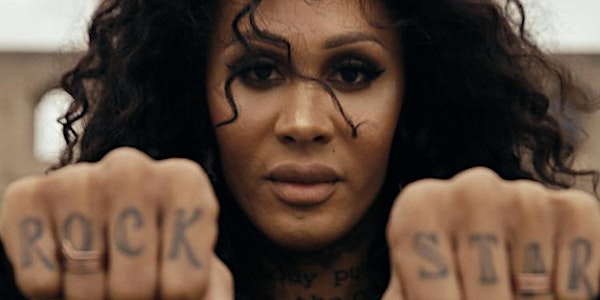 More Than T & Shorts
When and where
Location
Tellus 46 Vattenledningsvägen 126 33 Hägersten-Liljeholmen Sweden
Description
* MORE TICKETS WILL BE AVAILABLE AT THE DOOR FROM 13:15 ON SATURDAY *


You're very welcome to Trans Film Fest Stockholm 2017.

** ALL FILMS IN ENGLISH OR WITH ENGLISH SUBTITLES **
* Mezzo, 14 mins, USA, 2015, Nicole Opper
Mezzo celebrates the life & artistic endeavours of Breanna Sinclaire, an African American opera singer & openly trans woman, while reflecting back on memories of her childhood self-discovery.

* Muxes, 10 mins, USA, 2016, Ivan Olita (Spanish with English subtitles)
In the southern Mexican state of Oaxaca, in the indigenous communities around the town of Juchitán, the world is not divided simply into males & females. The local Zapotec people have made room for a third category, which they call "muxes".

* I Know You Are, But What Am I?, 18 mins, Bosnia & Herzegovina, 2016, Nadja Sinic (Bosnian with English subtitles)
We are introduced to a young trans person called Chris. The way the camera follows Chris through the surroundings implies a very personal testimony. He tries to express himself by using art as a medium which is the focal point of the movie.

* Libertad, 9 mins, USA, 2016, Brenda Avila-Hanna
Libertad is a transnational tale of solidarity & a look at the pivotal role allies played along Alejandra's journey to claim her place in the universe as she continues to help others find themselves.

* More Than T, 54 mins, USA, 2017, Silas Howard
Beyond the headlines & debates about gender rights, witness the multidimensional lives of seven transgender & gender nonconforming individuals as told through the lens of celebrated film maker, Silas Howard.

* TICKETS ARE FREE, BUT REGISTRATION IS REQUIRED *
In order to maximise audience attendance & minimise 'no-shows', 50 tickets are available online with the remaining 50 tickets available at the door. If you are unable to attend, please cancel your ticket.
FULL PROGRAMME
https://transfeststockholm.org/2017-programme/
We look forward to meeting you & many thanks for joining us.