In this workshop we will address How to start your Money Make Over process, maintain and protect your wealth. - 500 8th Ave., Room 412
About this event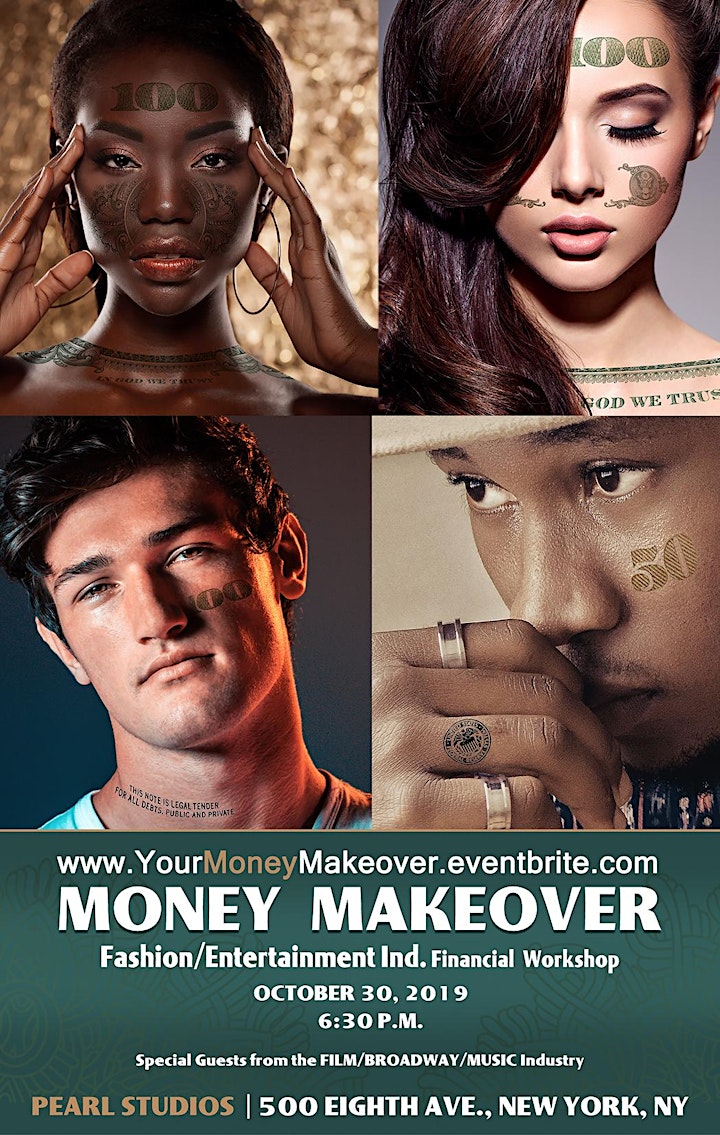 In the world of Fashion and Entertainment typically, the physical image and the maintenance of the individual is of the utmost importance. For all intense purposes, it should because image is everything. Because the industry is fast paced, the Financial Image of talent is usually left unchecked. We've seen the wealth of viral Starlets to Legendary Entertainers fail on the Financial Red Carpet because their financial image went unchecked.
Do you have a plan?
A financial planner should not be confused with a financial plan. Every Industry Professional needs a financial plan, a strategy toward reaching small, incremental goals to propel the actor out of the starving-artist mentality. Whether an Actor, Model, Designer, Musician, Dancer, etc., at every level of professionalism should conduct their art as a business, with separate personal and business accounts that allow them to maintain solid record-keeping, track spending, and determine whether their acting career is functioning at a profit or loss.
Most actors work side jobs to pay the rent, and the majority of those jobs do not provide medical benefits or any kind of retirement account. How many times have you had to worry about getting that shift at the restaurant covered because your agent just called and said you had an audition? As exciting as that audition may be, you are compromising your income by not showing up for work. What about the constant need for headshots, reels, acting classes, voice lessons, audition clothes—none of which are contributing to your effort to become successful financially...
That can change! Let us empower you with the knowledge of:
How Money Works.
GUEST PRESENTER JANA B. WOODHOUSE
WEALTH & BUSINESS MANAGER /FINANCIAL GURU
Special Guests will be in attendance from the FILM/BROADWAY/MUSIC Industry giving practical tips on positioning yourself to be financially secure.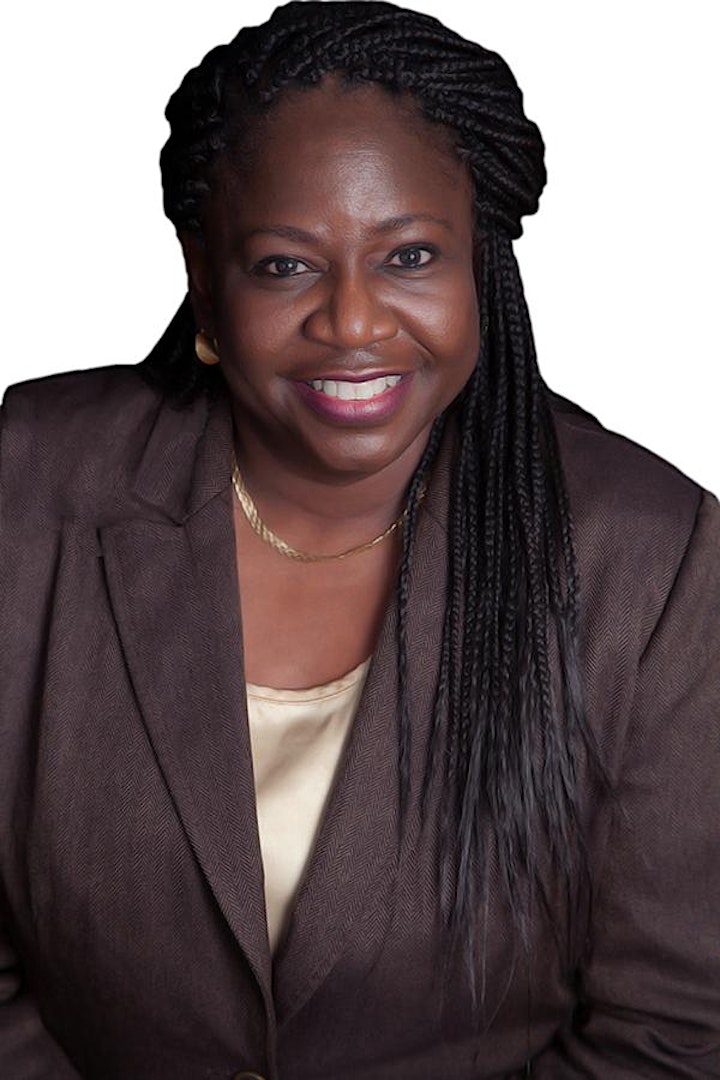 About JANA B. WOODHOUSE
Recognized as one of the leading financial advisors in the country, Jana B. Woodhouse has over 38 years of experience in the financial services industry. An award winning certified financial planner, registered securities broker, and tax consultant, she is ranked in the top 1% of fully licensed insurance and investment brokers in America and has been a forerunner in the financial strategy and solutions business for over two decades.
In 1983, Ms. Woodhouse became one of the first African-American women to work on Wall Street as a full service broker. After a highly successful 14-year career in trading, she retired to pursue a variety of entrepreneurial ventures.
Ms. Woodhouse is founder or Anaj Enterprises, Inc., a nationally based tax-consulting firm. She currently serves as president and CFO of Hottest Poets, LLC, one of the world's leading spoken word organizations. And, this year, she will host WEALTH NATION, a new national cable TV show debuting on the Soul City network.
A prominent member of World Financial Group's $100,000 Ring Club, Ms. Woodhouse is a Senior Marketing Director and Branch Office Supervisor for the company's Manhattan Branch. In addition, she is an Investment Advisor Representative for AEGON's Transamerica Financial Advisors, Inc. - a division of Transamerica Financial Group. In these capacities, she has helped hundreds of people, from all walks of life, to achieve their personal and professional financial goals. She has also supported the careers of dozens of successful licensed brokers and serves as a mentor for individuals interested in working in the industry.
Ms. Woodhouse has been servicing the financial needs of individuals and families for more than half of her life. In 2011, she launched a Financial Literacy campaign that continues to teach people How Money Works through seminars and workshops around the country.
Be the winner of Special prizes including the the new book:
WALK-IN'S ARE WELCOME TO COME IN - THOSE WITH RSVP GET GUARANTEED SEATING. -- THANK YOU
The workshop will be on the 4th Floor of Pearl Studios, Room 412. **Pearl Studios is in a secure building. A State Issued ID is required at the security desk.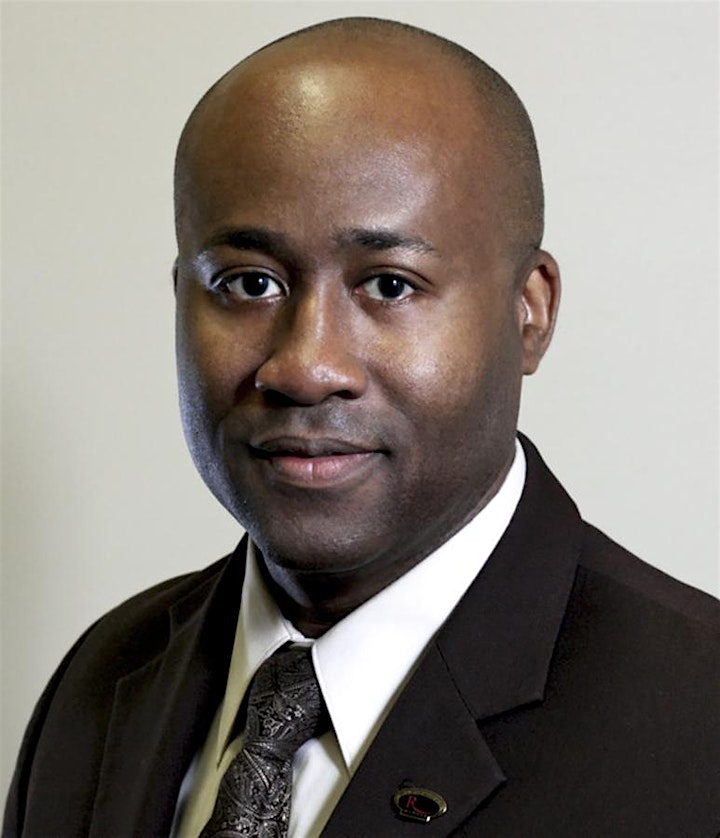 William Adams
Wealthwave Agent/Workshop Coordinator
Organizer of MONEY MAKEOVER - Fashion/Entertainment Ind. Financial Workshop