Description
How do leading organizations convert digital business concepts into large recurring revenue streams?

What is required to enable a frictionless, scalable business?

What are the strategies, tools and best practices for modern finance and operations?

Join us on April 19th 2018 in San Francisco to meet and learn from innovators, leading practitioners, and thought leaders who will share ideas, strategies and best practices for transforming Quote-to-Cash.
Find out how companies like Zendesk, Four Winds Interactive and others are addressing the challenge of subscription business, "as a service" models, and rethinking Configure-Price-Quote (CPQ), Contract Lifecycle Management (CLM), billing, order management, e-commerce, core financials, and revenue recognition. These issues are at the core of business innovation and strategic transformation.
Gain valuable insights, network with senior finance, business and technology executives, and gain new perspectives on Agile Monetization requirements. Hear from the top-ranked analysts of MGI Research and get the latest MGI 360 Ratings of leading finance, billing, payments, CLM, and CPQ vendors.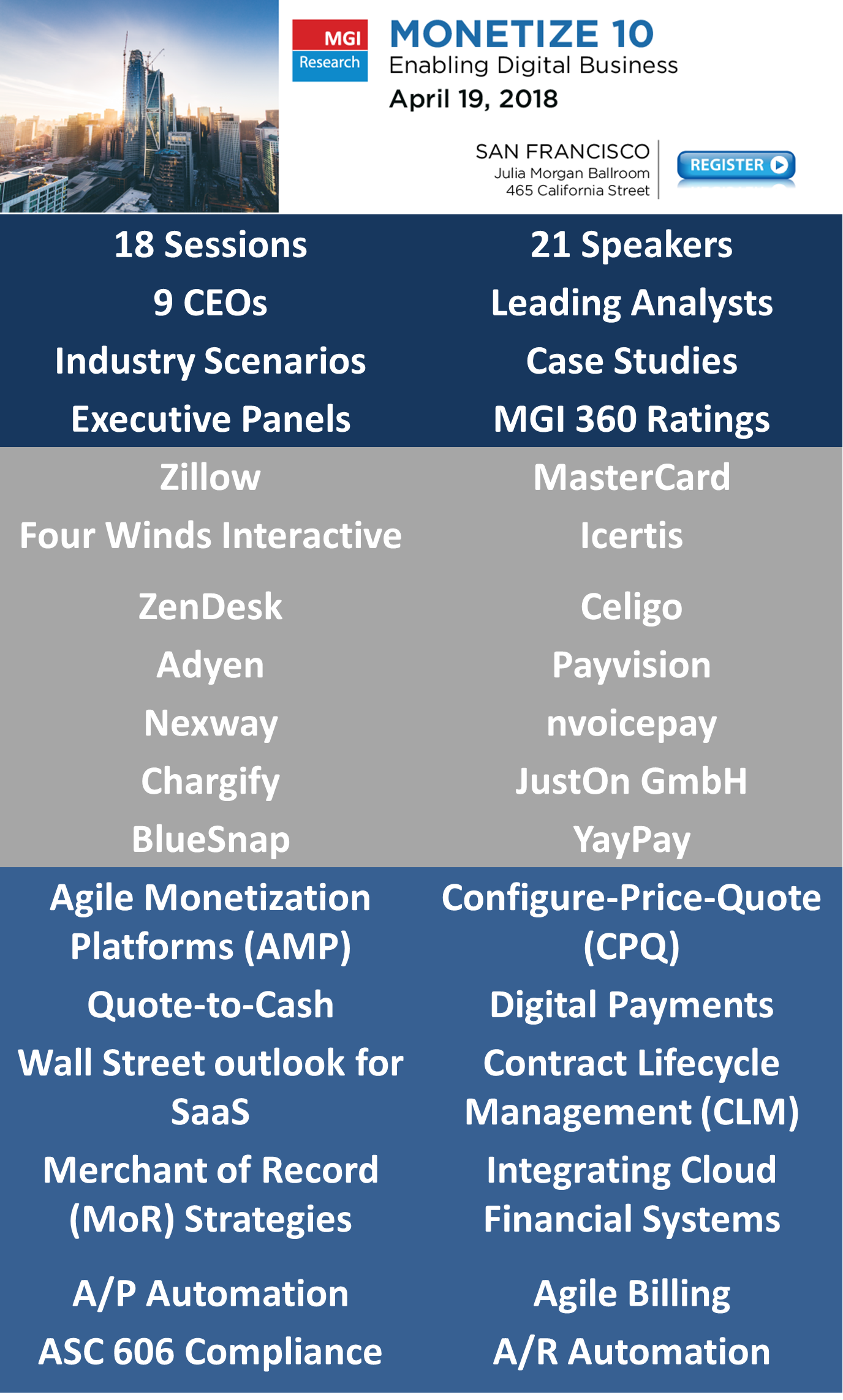 SESSIONS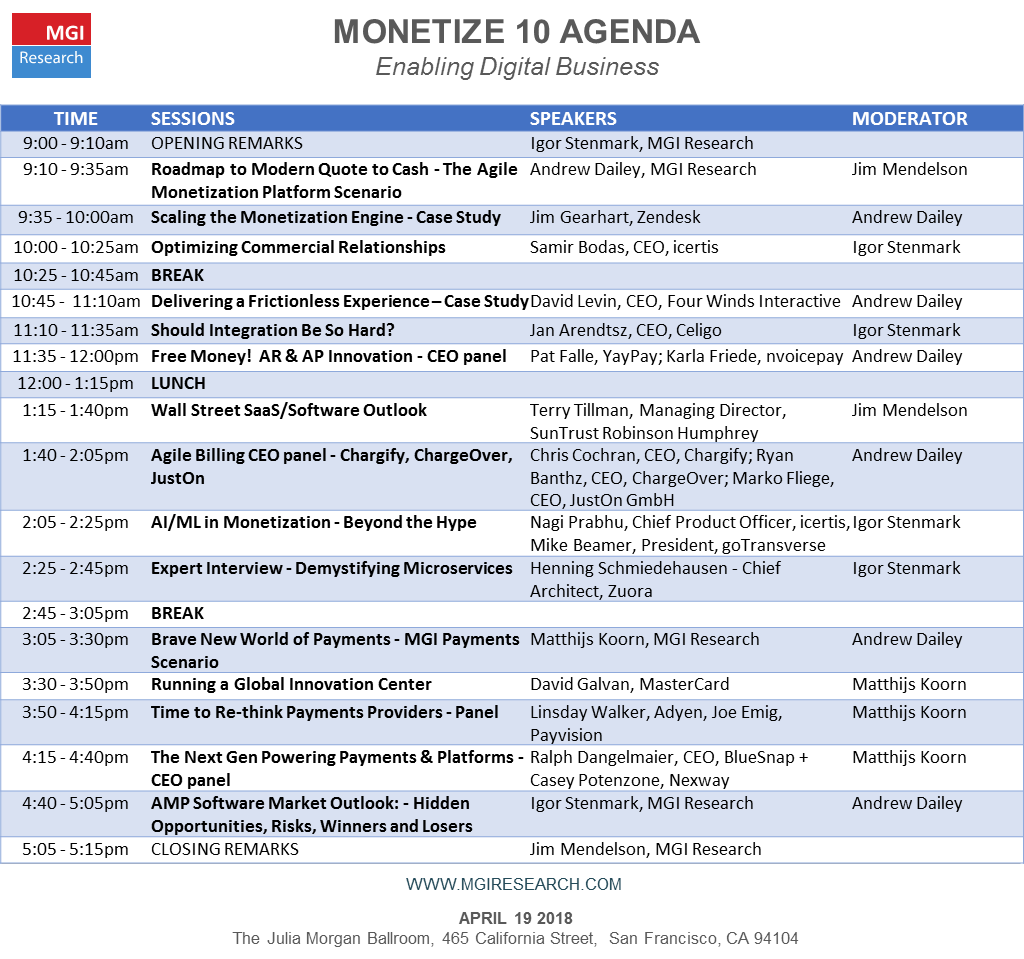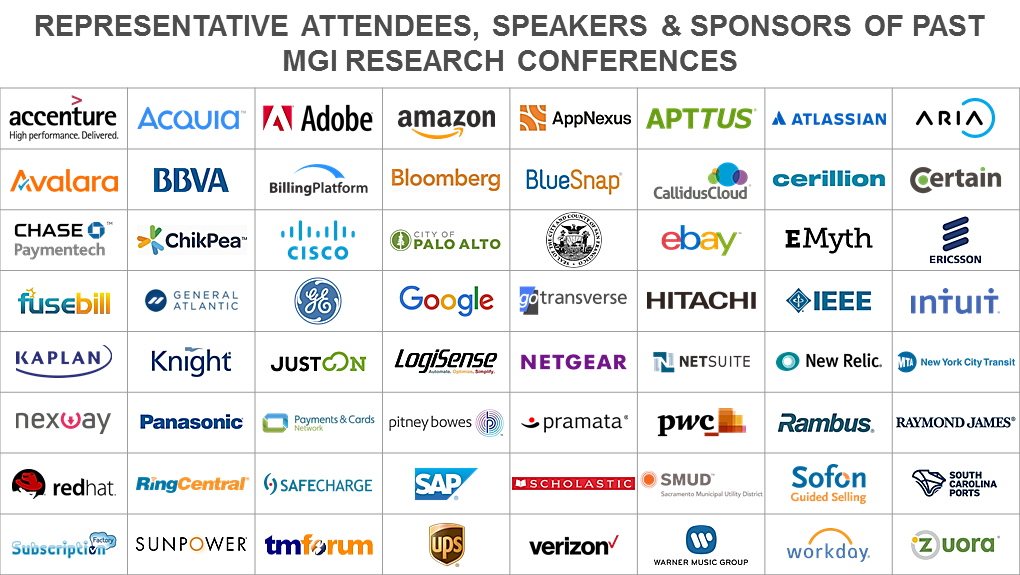 MONETIZE 10 SPONSORS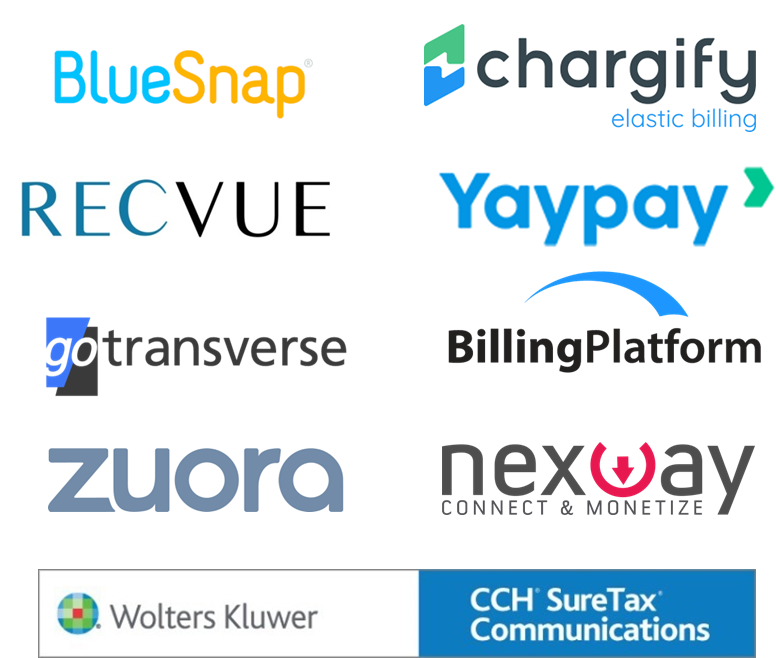 Jan Arendtsz

Ceilgo

CEO

Ryan Bantz

ChargeOver

Co-Founder

Mike Beamer

goTransverse

President

Samir Bodas

Icertis.com

CEO

Chris Cochran

Chargify

CEO

Andrew Dailey

MGI Research

Managing Director

Ralph Dangelmeier

BlueSnap

CEO

Joe Emig

Payvision

VP - Business Development

Patrick Falle

YayPay

Chief Revenue Officer

Marko Fliege

JustOn GmbH

Founder and CEO

Karla Friede

Nvoicepay

CEO

David Galvan

MasterCard

VP Business Development & Strategic Alliances US

Jim Gearhart

Zendesk

Senior Director, Sales & Marketing IT

Matthijs Koorn

MGI Research

Vice-President, Head of Digital Payments Practice

David Levin

Four Winds Interactive

CEO

Jim Mendelson

MGI Research

Managing Director

Casey Potenzone

Nexway

Chief Strategy Officer

Nagi Prabhu

Icertis.com

Chief Product Officer

Henning Schmiedehausen

Zuora

Chief Architect

Igor Stenmark

MGI Research

Managing Director

Terry Tillman

SunTrust Robinson Humphrey

Managing Director