Mobilize 2020 - Dutch Sheets and Clay Nash - Tulsa, Oklahoma
About this Event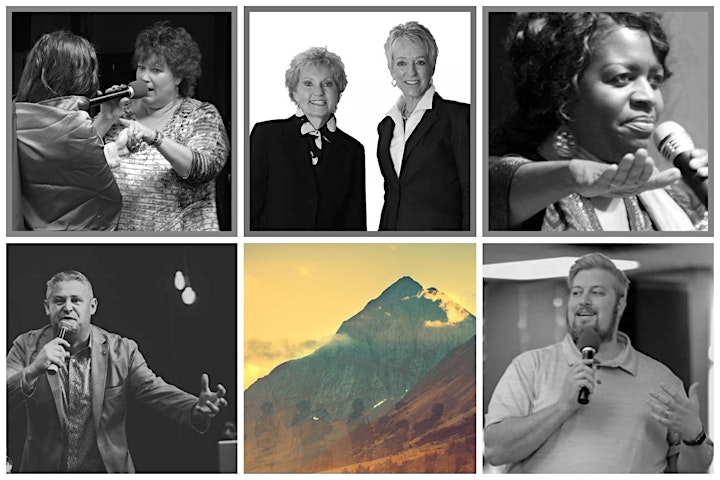 We've been on a journey, a path, an awakening. The remnant church, the ekklesia, has been preparing. But preparing for what? We've been taught, we've been prophesied to, we've been activated, but still there is a missing piece to the puzzle. A link that must be made. Mark 16 tells us to go preach the gospel to individuals and to heal the sick but Matthew 28 tells us to go disciple nations and teach them to follow the Lord. There is the spiritual component of Mark 16 that must be linked together with the civil component of Matthew 28.
There is a great awakening coming to this nation but it won't be found inside the 4 walls of a church building. No, it will happen inside the walls of Congress, through the screens and sounds of Hollywood; through the airways of the media; and in the hearts of all mankind that allow themselves to be rustled awake.
It's been prophesied that we are in a New Era but how do we steward this Era? How to we mobilize the body of Christ, the army of the Lord, in the new wine skin that Holy Spirit has built? How do we begin a Reformation?
Join a part of the remnant in Tulsa, Oklahoma, the heartland of a nation April 16th-18th. 2020, along with Dutch Sheets, Clay Nash, Sandy Newman, DeeAnn Ward, Scott McElroy, Steve Pogue, Chenè Tucker, Mary Beth McElroy and others as we learn to mobilize the Ekklesia. It's time to be moved by the impulses of the Holy Spirit; it's time for the 3rd Great awakening; its time to mobilize.
LOCATION: Spirit Life Church: 5345 S Peoria Ave, Tulsa, OK 74105
Schedule
APRIL 16th
6-7PM: REGISTRAION
7PM: SESSION 1
APRIL 17TH
8-9AM: REGISTRATION
9AM: SESSION 2
10:30AM: BREAK
10:45AM: SESSION 3
12:45PM-2:30: LUNCH
2:30-4:30PM: BREAKOUT SESSIONS (1 HR EA)
7PM: SESSION 4
APRIL 18TH
9AM: SESSION 5
10:30: BREAK
10:45: SESSION 6
PREFERRED HOST HOTEL
1: Crowne Plaza: We have secured a group rate along with 2 HOT BREAKFAST options for each night.
Click BOOK NOW
Booking Instructions:
- Open link in Google Chrome via desktop- right click and open hyperlink (mobile is not available)
- Select the Arrival date
- Select the Room type
- Begin confirming your Reservation
- And or Call 877-227-6963 select Reservations | Group Code: MOB
- $92.00 rate (excludes taxes) includes Breakfast for (2)
- Group Cutoff Date April 2, 2020
OTHER HOTELS IN THE AREA
2: Holiday Inn Express - BOOK NOW
3: Comfort Inn - BOOK NOW