Description

Mixology Class with Short Path Distillery
Presented by The Trustees
Get schooled on how to make craft cocktails with our friends at Short Path Distillery, makers of tasty spirits, hatched in Everett, Mass.
In these classes, we'll put a spin on three classic cocktails using Short Path Distillery spirits. Join us to learn the science of distilling, how to easily pair flavors and ​replicate the results at home. Let Short Path walk you through each cocktail; you'll learn all about ingredients, fancy garnishes, necessary tools, and simple tweaks to update classic recipes. And finally, you'll work in teams to practice making all three cocktails and will sample your creations!
July, August, and September Cocktails:
Summer Bee's Knee's: Summer Gin, Lemon & Honey
Painkiller: Rum, Coconut, Pineapple, Orange
Rum Fashioned: Rosid, Gold Rum, Angostura, Peychaud's
October, November, December Cocktails:
Pommeau Old Fashioned: Pommeau, Simple Syrup, Bitters
Ancient Storm: Gold Rum, Lime, Cinnamon, Triple Sec
Autumn Gin Gin Mule: Autumn Gin, Simple Syrup, Lime, Ginger Beer
We'll also have a local cheese & snack board for participants to enjoy!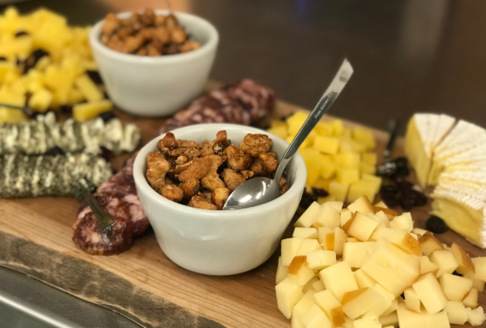 Dates:
Friday October 11 from 6-7:30 PM

Friday November 8 from 6-7:30 PM

Friday November 22 from 6-7:30 PM

Friday December 20 from 6-7:30 PM

For 2020 dates please see here
Tickets: $47 per Trustees member and $59 per nonmember. Members must bring their current member card and number. Join The Trustees and save! Members save between 20-40% off all classes in The KITCHEN. Join here.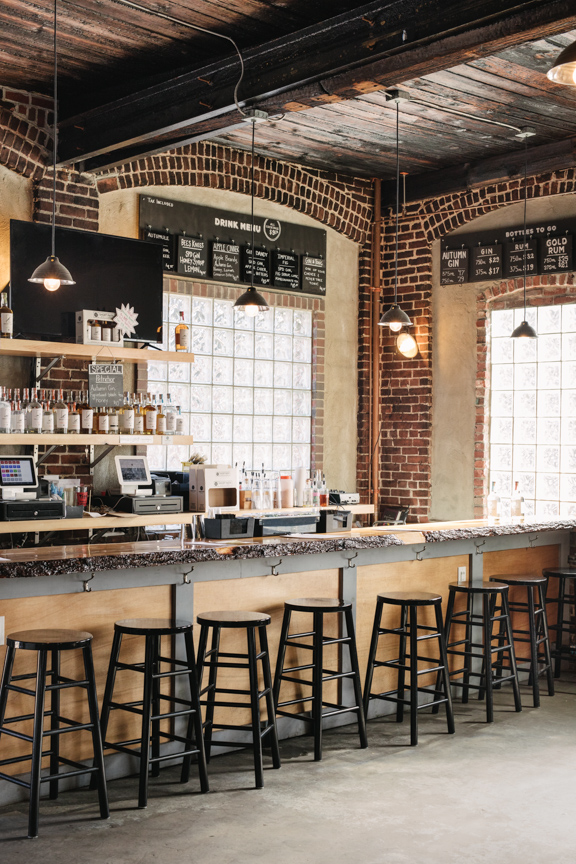 Photo credit: Adem Detour insta @adamdetour
About Short Path Distilling
By combining old-world distilling techniques with a new-world, chemistry-based approach to spirit development, here at Short Path Distillery we're marrying the art of distilling with the science of taste — and creating unique spirits that represent the best of both worlds. We're using locally sourced and organic ingredients wherever possible to reflect our commitment to our community and our customers. And we're handcrafting our spirits in small batches to deliver an engaging experience that starts conversations.
We believe in making connections: connecting with our community, connecting with our customers, connecting with the world around us, and connecting distilling's past with its future. Boston's rich history and its embrace of innovation serve as inspiration for our products.
About Jessica Solomon
Jessica comes to us all the way from Williamtown, Ma where she started her career in Hospitality over 15 years ago. After moving to Boston after college she quickly became immerse in Boston's growing Hospitality scene. She has had the pleasure of being a part of several bar teams around the city, including Yvonnes & Citizen Public House and mostly recently she was running the cocktail program at Brick and Mortar. She joined the Short Path Distillery team at the end of the summer and is thrilled to be working with a such a great group of people in producing spirits close to home.
Her favorite cocktail is a 50/50 Gin Martini.
About The Trustees and The KITCHEN
As one of the largest owners of agricultural land and the premier steward of the cultural and natural landscape of Massachusetts, The Trustees extends its leadership to transform the local food system by connecting residents and visitors back to the land and sharing the Commonwealth's collective agrarian heritage through innovative retail and educational experiences at the Boston Public Market in the heart of downtown Boston.
The KITCHEN is a community gathering place, managed by The Trustees, that is restoring the craft of seasonal cooking in Massachusetts, New England, and beyond through hands-on classes and educational experiences that celebrate the farmers and artisans of this region. Partnered with the Boston Public Market, The KITCHEN embraces a whole-food approach to eating and promotes cooking as an essential cornerstone of a sustainable food system.
Join The Trustees and receive 20%-50% off all classes, workshops, and events at The KITCHEN and all Trustees properties.
Program Refunds/Cancellations: In the event that a program is cancelled due to severe weather, low enrollment, or other circumstances, we will notify you as soon as possible by email and issue you a full refund within 14 days of the cancellation. If you cannot attend a program as planned, contact kitcheninfo@thetrustees.org at least 7 days prior to the start of the program to receive a full refund. Refunds will not be granted for registration cancellations placed fewer than 7 days before the start of the program. There are no refunds for missed classes. The KITCHEN reserves the right to change program locations, schedules, or instructors when necessary.
Thank you for joining us in the KITCHEN! Please note that the BPM Garage at 7 Sudbury St will be closed from September 29th, 2019 to October 19th, 2019, so on-site parking is unavailable during those periods. We apologize for the inconvenience. The nearest parking garage is the Government Center Garage: https://www.governmentcentergarage.com/parking-rates-hours.html