Description
The theme of this conference is "Explore your potential."
Sydney 12 March - Level 5, 37 York Street, Room 2.2
Brisbane 13 March - Level 13, 138 Albert Street, Auditorium
Melbourne 14 March - Level 9, 221 Queen Street, Room 9.5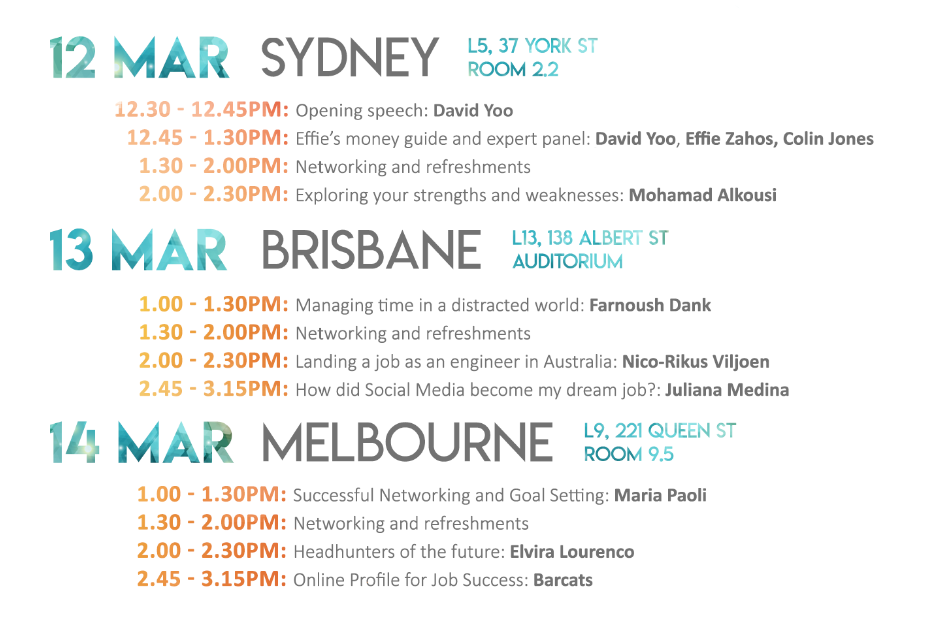 We'll be hosting a series of talks from industry experts and inspiring students to motivate you in becoming the best version of yourself!
This time, there will be hands-on group work exercises, so you can get your hands dirty and actively participate.
We'll also have tasty refreshments and an opportunity for networking on the day.
If you are interested in participating, please collect your free ticket here on eventbrite.