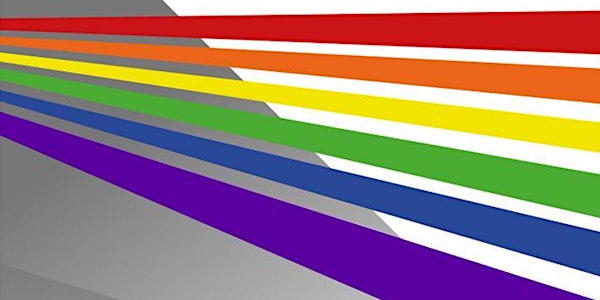 MetroFlow 2022
Save the date for our next annual meeting! MetroFlow 2022 will be held at Kean University on October 20th, 2022. ​
When and where
Location
Kean University NJSTM Center @ Kean University 1075 Morris Ave Union, NJ 07083
About this event
The MetroFlow: NY/NJ Flow Cytometry Users Group invites you to attend our annual meeting on October 20th, 2022. We are planning a full day of scientific presentations and are excited to be hosted by Kean University at 1075 Morris Ave, Union, NJ 07083. Talks will run from 9am-5pm, with ample time over breaks to meet with our corporate sponsors. The meeting will conclude with a wine & cheese reception with excellent opportunities for networking. CMLE/CE credits will be available.
Early registration before October 11th 2022 is $85, which includes the $10 annual membership dues. Late and walk-in registration is $105.
Schedule:
8:00-9:00 AM In Person Registration and Continental Breakfast
Virtual broadcast will begin starting at 8:50AM
9:00-9:10 AM Welcome & Introduction - Christina DeCoste, Director, Flow Cytometry Resource Facility at Princeton University & President, MetroFlow Steering Committee
9:10-10:00 AM Diana Ordonez, Ph.D.* Head of the Flow Cytometry Core Facility, EMBL-Heidelberg"High-speed Image-enabled Cell Sorting"
10:00 – 10:30 AM Coffee Break with Corporate Members
10:30-11:20 AM Sofie Van Gassen, Ph.D.* Postdoctoral Researcher, Laboratory of Dr. Yvan Saeys, PhD, Data Mining and Modelling for Biomedicine Group Inflammation Research Center, Cancer Research Institute Ghent, ISAC Marylou Ingram ScholarTalk title TBA
11:20 AM -12:10 PM Virginia Litwin, Ph.D. Research Scientist, Charles River Laboratories"Measurement Assurance for Rare Event Analysis"
12:10-1:50 PM Lunch & Corporate Member Visits**
1:50-2:40 PM Peter A. Sims, Ph.D. Associate Professor of Systems Biology, Columbia University
"Single-cell Genomics and Why Flow Cytometry is More Important than Ever"
2:40-3:10 PM Coffee Break with Corporate Members
3:10-4:00 PM PM Álvaro Quintanal-Villalonga, Ph.D. Assistant Attending Biologist, Lab Co-Director, Department of Medicine, Memorial Sloan Kettering Cancer Center
"Using flow cytometry and FACS to identify mechanisms of metastasis in clinical specimens and to generate Cas9-expressing patient-derived xenografts for functional genomics in vivo."
4:00-4:50 PM Patrick Murphy, Ph.D.* Assistant Professor, Department of Cell Biology, Center for Vascular Biology and Calhoun Cardiology Center, University of Connecticut Medical School
"A method for rapid flow-cytometric isolation of endothelial nuclei and RNA from archived frozen brain tissue"
4:50-5:00 MetroFlow Business Meeting & Elections
5:00 – 6:00 Wine & Cheese Social*Virtual Speaker**Pre-registration includes lunch
Check our website for more information! www.metroflow.org
We hope to see you there!
The MetroFlow Steering Committee