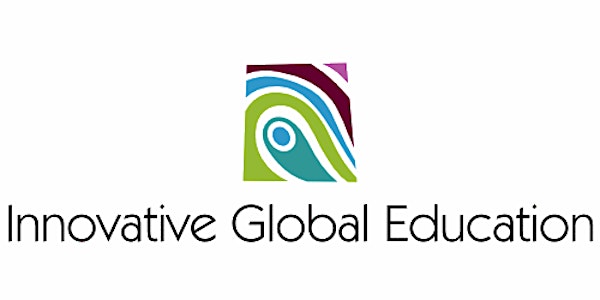 Melbourne: Planning for Conceptual Understanding with a Focus on Assessment...
Event Information
Location
Caulfield Grammar School
217 Glen Eira Road
Saint Kilda East, VIC 3183
Australia
Refund policy
Refunds up to 30 days before event
Description
Workshop Descriptor:
This workshop will focus on how to effectively plan and assess for conceptual learning. As many curriculums are moving to more of a conceptual framework, it is important that this translated into classroom learning and assessing.
'Trying to teach in the 21st century without conceptual schema for knowledge is like trying to build a house without a blueprint.' Lynn H Erickson
In this workshop teachers will have the opportunity to develop their understanding of the role of concepts in curriculum design and assessment. This will be enhanced through the opportunity to go through the stages of planning a unit of work with a focus on concepts and assessing understanding both summatively and formatively.
This workshop will unpack many of the ideas and models presented in 'Taking the Complexity Out of Concepts' a book that has been published by Hawker Brownlow in Australia.
Participants will:
Understand the importance of why to teach conceptually.

Unpack the difference between a conceptual framework and a topic based framework.

Use a model for developing units that are conceptually driven and have significance and relevance for learners in the 21st century.

Use a model for developing rubrics of understanding that can be used as a formative and summative tool for assessing understanding.

Develop summative assessment tasks that assess understanding.

Understand the importance of connecting and provoking students to the unit as a part of the planning process.

Plan formative assessments connected to understanding and therefore unit.

Understand the difference between a learning engagement and an activity and develop learning engagements that are inquiry focussed.

Build a repertoire of teaching strategies focused on conceptual teaching and assessing.
Audience
This workshop will be suitable for teachers and leaders that are using or moving to a conceptual framework for planning, teaching and assessing. This includes classroom teachers, single subject teachers or coordinators teaching in elementary to middle school.
It is suggested that, where possible, people attend this workshop as a collaborative group (2 or more), so that throughout the planning process there are opportunities to collaborate and discuss ideas with someone else planning the same unit.
What to bring:
Participants will need to bring a unit they wish to develop a conceptual overview for and plan and assess conceptually.
Workshop Leader Biography:
Tania LATTANZIO is an experienced international educator. Previously a teacher, coordinator, and manager with the International Baccalaureate, she is now Regional Director of Innovative Global Education. In this role she works as a consultant extensively in Asia Pacific and other parts of the world. This role involves developing and conducting professional development for teachers and leadership, modelling pedagogy in classrooms, developing and designing curriculum for schools and working intensively with teaching teams, through mentoring and coaching, to improve planning, teaching and assessment. A passionate educator Tania works closely with educational institutions to specifically meet their needs in supporting school reform, making significant shifts in pedagogy and curriculum in both local and international settings. Tania has co-written a book "Taking the Complexity Out of Concepts,' available through Hawker Brownlow Publishing in Australia.
M Ed (Curriculum and Administration), Grad Dip (Librarianship), Dip Ed
Workshop Timings:
Saturday May 05 2018
8.30 - 9.00 Introduction to the conference
9.00 - 10.30 Session One
10.30 - 11.00 Break (snacks provided)
11.00 - 1.00 Session Two
1.00 - 1.45 Lunch (lunch provided)
1.45 - 3.45 Session Three
Sunday May 06 2018
8.30 - 10.30 Session Four
10.30 - 11.00 Break (snacks provided)
11.00 - 12.30 Session Five (conclusion of workshop)
Certificates
All participants will receive a certificate of participation for the workshop.
Workshop Registration Fee
Early Bird Fee: US$300.00
Registration fee after the 05 March 2018: US$330.00
Registration fee after the 05 April 2018: US$360.00
Cancellation Policy
Please note that each workshop will proceed based on participant registration. Innovative Global Education will inform you by April 05 2018 if the workshop is to be cancelled. If the workshop is cancelled your full payment will be reimbursed.
Workshop Participation
If Innovative Global Education is informed by April 05 2018, that a participant is unable to attend the workshop, a full refund will be given. If notification of not being able to participate is after April 05 2018, IGE will be unable to refund the registration fee.
If, for any reason, a school needs to either transfer a registered participant to another workshop from the workshop registered or change the name of the participant attending a workshop, Innovative Global Education can make these changes on request from the school or participant.
Accommodation:
The hotel we have been recommended by the host school is the
Novotel, St Kilda: http://www.novotelstkilda.com.au/
The hotel is approximately a 5 minute drive from the school campus
Participants to inform on booking that you are attending IGE Conference. You will be entitled to a 10% discount on room prices at the time of booking.
Note: Novotel has set up an online booking process for participants. Please use the link below:
http://businesstravel.accorhotels.com/gb/booking/advanced-search.shtml?identification.reserverType=SC&identification.reserverId=SCP654072&identification.reserverContract=IN776NZ234
Transportation to and from Caulfield Grammar:
Parking at Caulfield Grammar:
For those coming by car, there is some parking on site at Gate 1 (no parking in Gate 2 or 3) but there may be Saturday sport so parking would be limited. There is parking outside around the campus.
Coming by train:
For those coming by train, the campus is about a 10min walk from Ripponlea train station.
Date and time
Location
Caulfield Grammar School
217 Glen Eira Road
Saint Kilda East, VIC 3183
Australia
Refund policy
Refunds up to 30 days before event