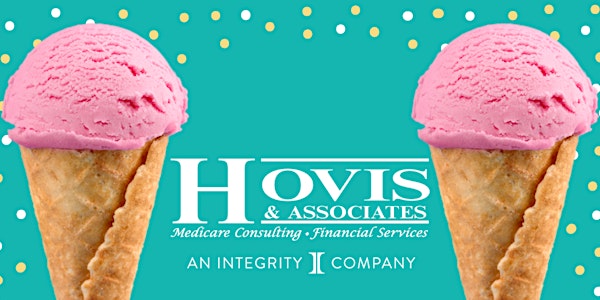 Meet & Sweet CE Class
Come join Hovis & Associates for a FREE sweet treat and earn 2 FREE CE credits!
When and where
Location
Hovis & Associates Training Center 3660 S. Geyer Rd Suite 190 St. Louis, MO 63127
About this event
This meeting will consist of two separate presentations by Thomas Edgeton, Anthem's MO Regional Broker Medicare Sales Manager.
Part 1 - Brand v. Generic
Course Objective: The primary goal of the Brand vs Generic course is to ensure that all participants understand what the differences, if any, are between both Brand and Generic medications.
Benefit to Attendees: The course will cover the main differences, legislation, drug composition, patents and effectiveness of both. This course will discuss all of the factors that go into making that final decision on whether to select brand or generic when faced with the choice. By completing this course, a participant will have a basic understanding of the differences, since consumers are being asked to take a more active role in their healthcare and costs are becoming more transparent. The intent of the course is to clear up any misconceptions or confusions in the industry. By understanding this information we can increase their knowledge level of health insurance as well as healthcare and help promote an overall confidence in the industry for which we work in.
Part 2 - Lock-In, But Not Locked Out
Course Objective: To educate agents on Lock-In. Define and identify enrollment opportunities during lock-in.
Benefit to Attendees: Training will provide participants with increased knowledge of Lock-In. Agents will gain an increased understanding and able to identify and utilize various options for Medicare Plan enrollments. This training will provide and promote overall confidence in the company, products and industry in which they work thereby enhancing the consumer experience