Description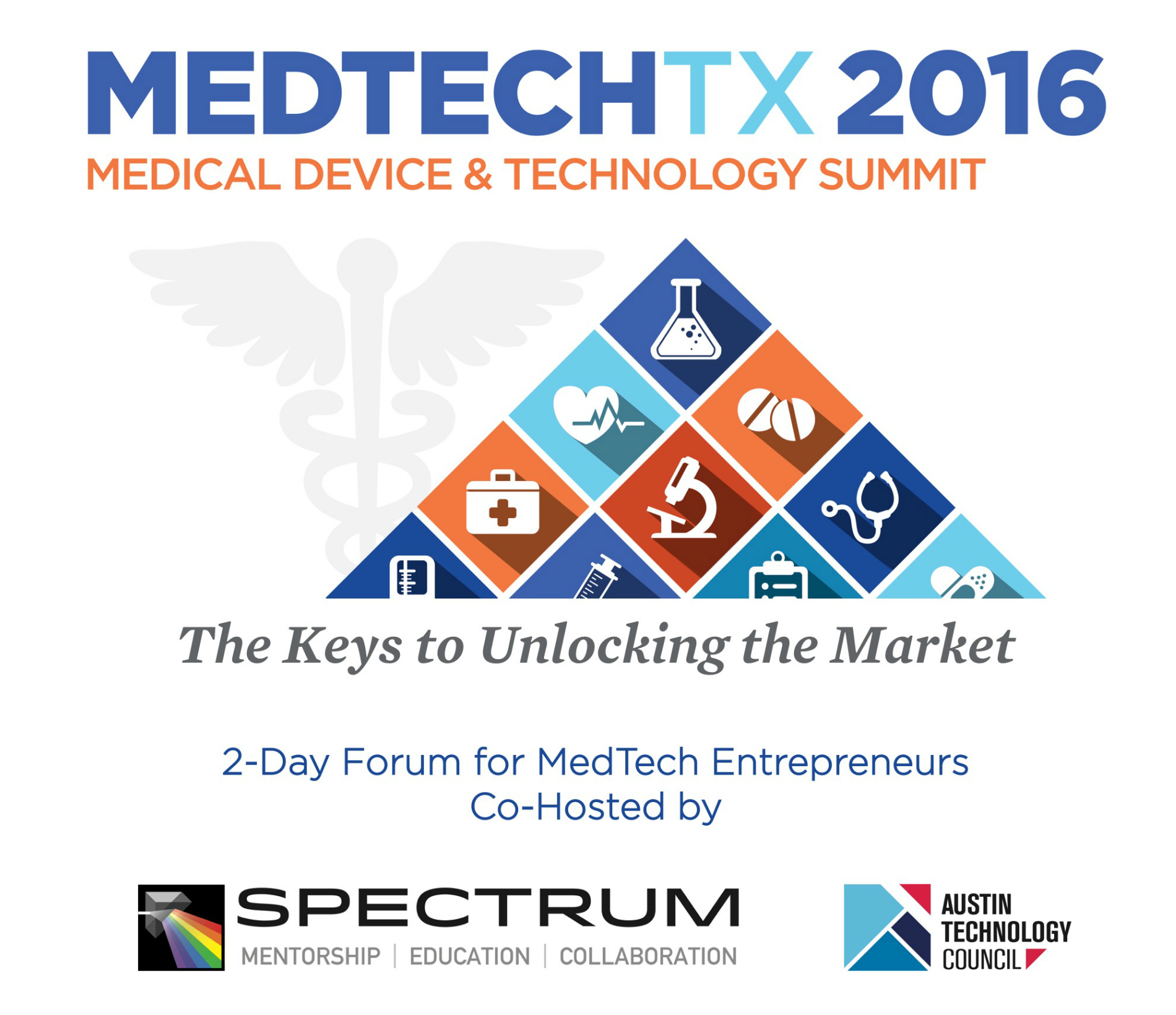 Does your medical technology have the power to change the world? It doesn't matter how good your idea is if you can't get buy-in from all of the stakeholders in the decision-making process. Who are these stakeholders and how do you even begin to develop value propositions for each of them?
The format and content of this conference will be different from any other medical technology event anywhere. It's truly a can't-miss event for anyone involved in medical technology commercialization.
MedTechTX2016 will be held at the Radisson Hotel in the heart of beautiful and bustling downtown Austin. With the Colorado River in the background and Congress Avenue to the north, it is within walking distance of the dynamic Austin entertainment district. The event starts at 1:00 pm on Monday, October 3, 2016 and ends at 3:00 pm on Tuesday, October 4, 2016. Full agenda can be found here.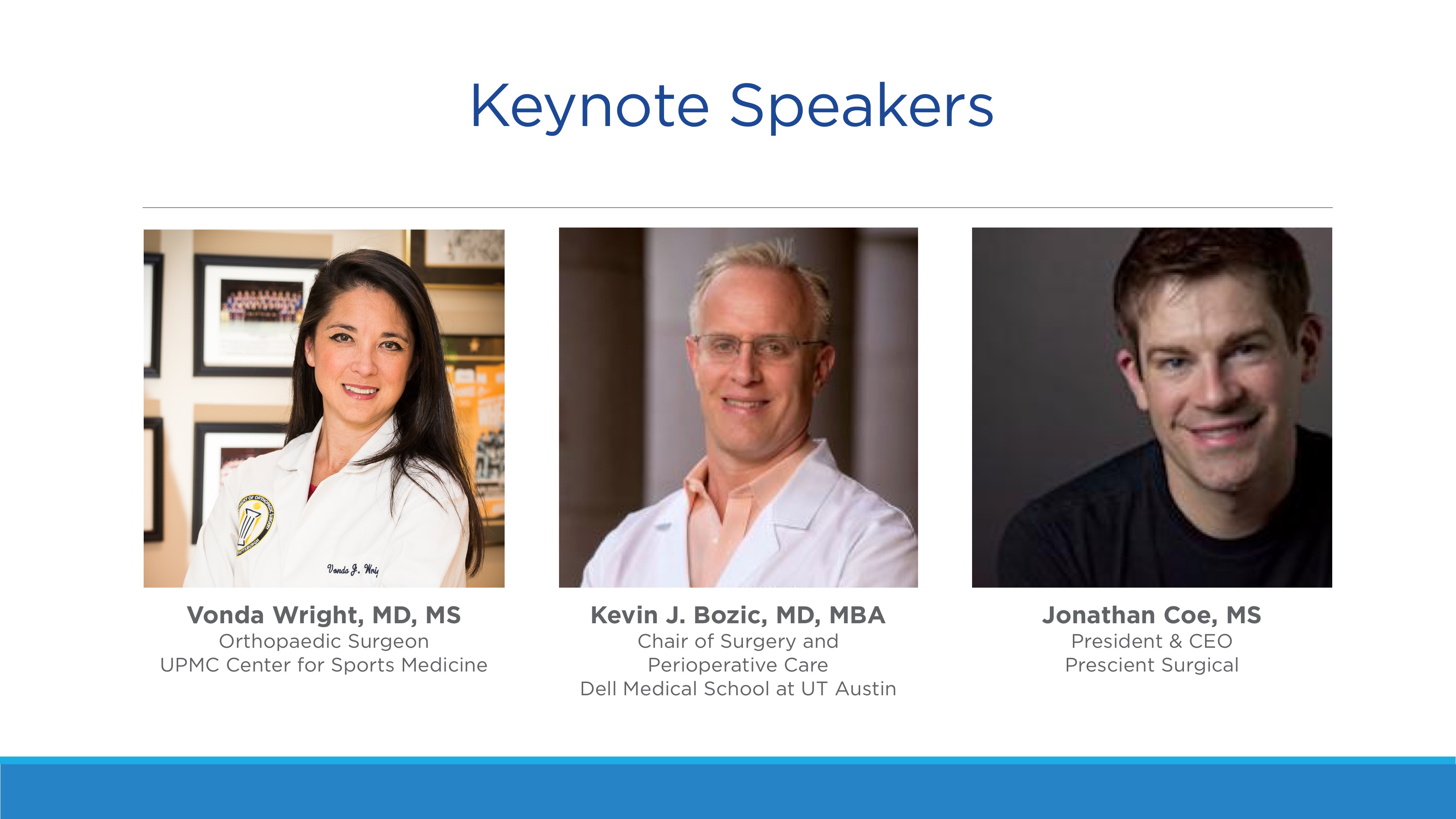 This group includes doctors, nurses and clinical staff who use the technology and the hospital committee that evaluates the technology. It is where product companies typically discover if there is a need for their product.
Barriers, such as reimbursement, regulatory issues or budget constraints are also uncovered with this group. Issues facing this group include time management and efficiency, loss of control in patient care, the expanded role of patients in driving decision making and the overwhelming amount of data available to patients that is expected to be reviewed by doctors.
Your value propositions need to be formulated to address these issues.

The stakeholders on this panel are focused on the "Triple Aim" of (1) patient satisfaction, (2) cost reduction and (3) clinical outcomes. This discussion will be geared towards understanding how patient safety officers, quality, infection control, systems engineers, and IT staff are looking at building safer systems as well as measuring and reporting the performance and outcomes.
They want to know if the technology will add risk to patient care, if it can be easily integrated into current systems and if it will facilitate transparency in reporting.
A new set of value propositions focused on the safety and reliability of the technology must be delivered to this group likely around outcomes, collecting data and transparency.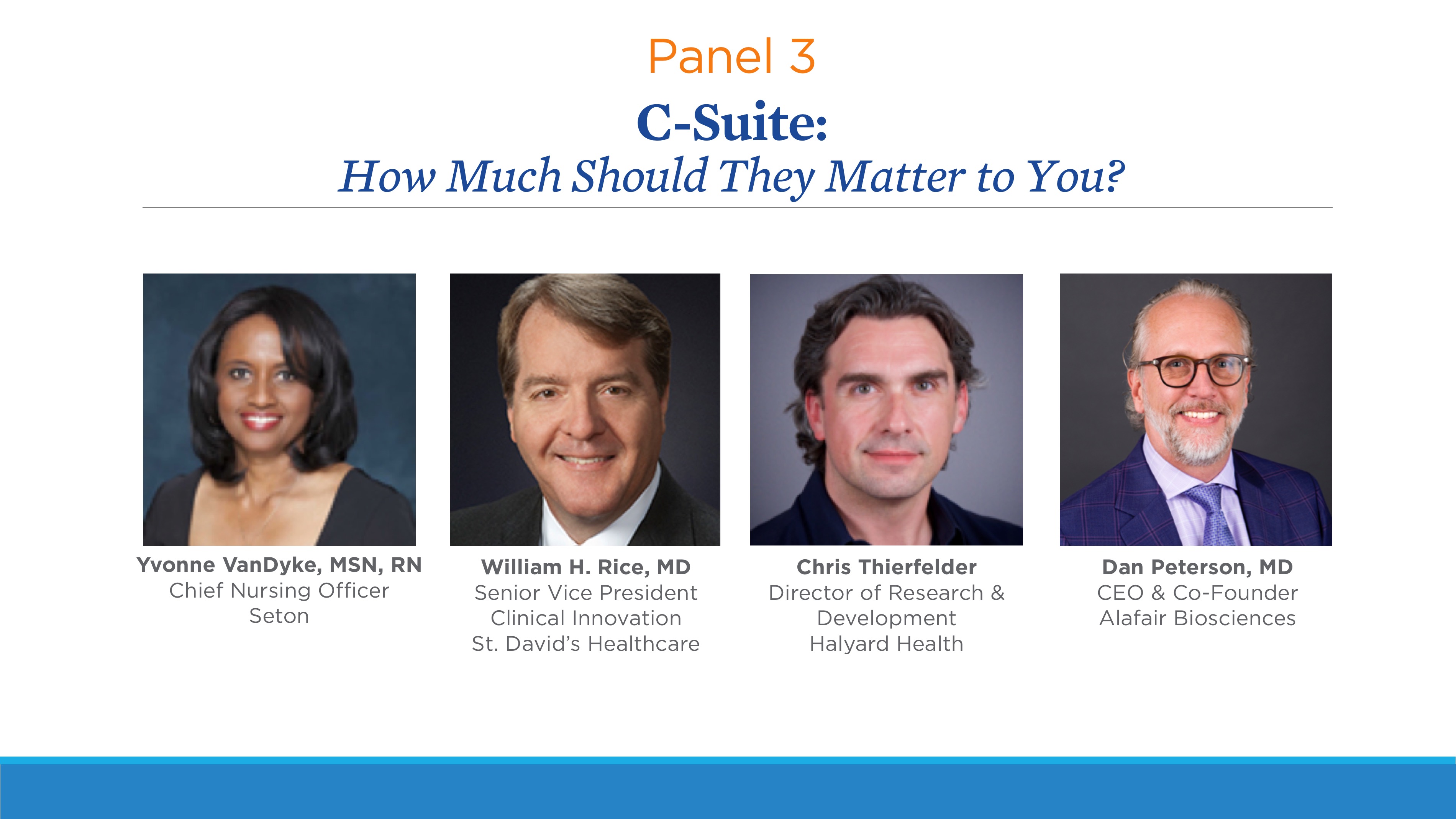 This is where the business of healthcare happens. These stakeholders will have a dramatic impact on whether or not your product is selected. They will ask for a business case with an ROI that meets specific financial criteria. Some call this "The Department of No."

Most technology people don't understand the roles of these stakeholders or how they will interface with them. The focus of this group is on costs, reimbursements, budgets, regulatory compliance, efficiency and profitability. Your challenge is to craft value propositions that address each of these concerns in order to turn "No's" to "Nods."

The healthcare industry is changing at a rapid pace. This is a primary challenge for innovators striving to build to evolving needs and pains. Wouldn't it be interesting to hear from some industry leaders as to where they see the industry going? Would that help you as you strategize your product offerings and your value propositions?

This should be a session you won't want to miss. We will look into the future to understand "what it might be", because that is where your company will want to be.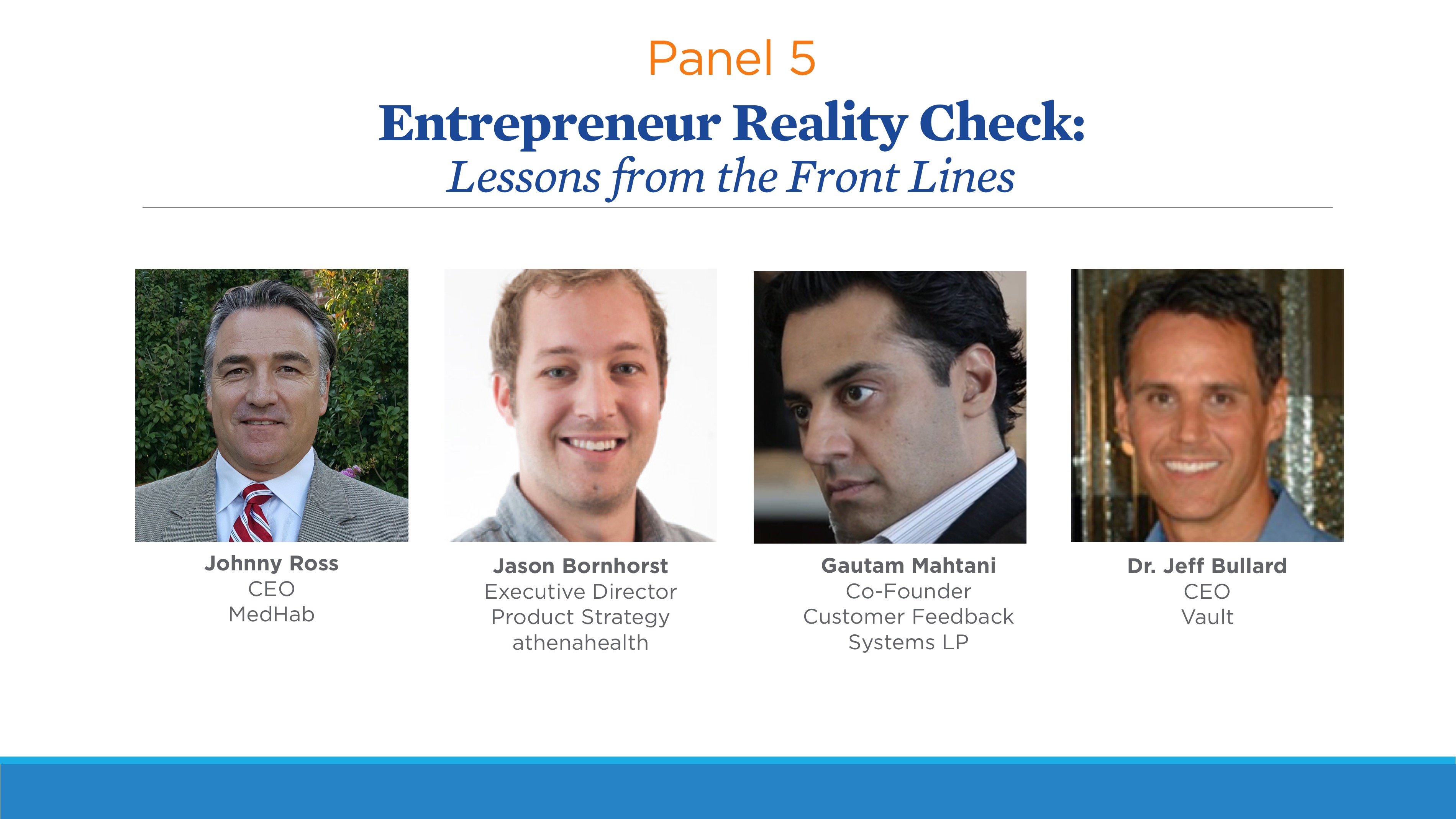 A panel of product company leaders will react to what was discussed during this conference and present real-world experiences in unlocking the market. They will share the successes they achieved and the lessons learned. Looking to future, they will discuss how they are positioning their companies to meet the challenges of this changing market.