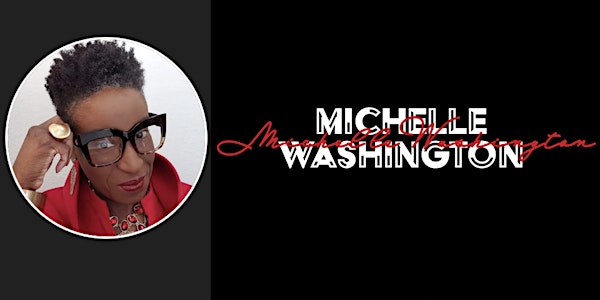 MASTERCLASS: Owning Your Style-JAN2023
MASTERCLASS: Owning Your Style - The Transformative Power of Clothes (JANUARY22nd)
About this event
There is YOU, fashion, style and there is the overwhelming magnitude of YOUR CLOSET. How do you make it all make sense? Should you keep buying every random trend? Should you work with what you have?
**Sunday, JANUARY 22ND, 2023 from 5:00 PM to 6:00 PM (CST)**
TV Style Expert Michelle Washington will guide you through a MASTERCLASS to help you OWN YOUR STYLE! Enjoy an evening of expert information and conversation to help you get on the right track!
**Registration $25 (expect additional fees from Eventbrite). This is an ONLINE event. The LINK will be emailed to all ticket holders/registrants 24 hours before the event**
Learn How To: Have a productive shopping experience, add accessories, use color in your wardrobe, evaluate fit, recognize quality fabric...and MUCH MORE during a LIVE and engaging Q&A.
Testimonial: "Michelle's class lit a fire in my desire to revamp the closet of my dreams. She showed me that it's OK to let go of the items that I've been hanging onto (but have never worn!) and to discover fit, quality and my own personal style. Would absolutely recommend her courses!" ~Stephanie S.
Michelle Washington is "THE" TV Style Expert, Fashion Stylist, and GQ Insider with distinct skills and knowledge; a creative fashion force who excels at styling for men and women! Michelle's vibrant fashion TV commentary has gained recognition as she is sought after, appeared on and featured by: FOX, CBS, CBSNews.com, NBC, ABC, Spectrum News and The CW. She has fun styling in-studio and on-location while doing serious work. With over 20+ years of experience (NYC, LA, Europe, and Asia), Michelle focuses on being creative, clever, resourceful, and seeking out the hottest styles. Her work has been internationally published. Michelle EXCLUSIVELY styles for magazines, TV personalities, and celebrities needing her amazing vision for a unique look.
Michelle Washington is also the dynamic host of the 2X AWARD WINNING fashion PODCAST "The Color of Fashion." (Available on all streaming platforms)