Location
RambleRill Farm
913 Arthur Minnis Road
Hillsborough, NC 27278
United States
Refund policy
Refunds up to 7 days before event
Description
Hosted by SLOW MONEY NC
WORKSHOP LEADER
Marco Vangelisti worked in the finance industry for 20 years and the investment management industry for the last 6. For 12 years he taught Chartered Financial Analysts (CFA) in Social Financing portfolio management, asset allocation, and performance & risk analysis, Marco is a founding member of Slow Money and has been on the leadership team of the Slow Money Northern California Network since 2009.
Marco is a 100% impact investor with 8 years of direct local investing. Marco developed Essential Knowledge for Transition – a curriculum for engaged citizens to understand the money and banking system, the economic system and the financial system and how we need to transform them.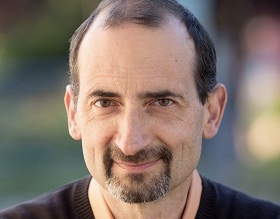 Marco speaks nationally as a guest lecture and author, sharing his experience doing direct Slow Money investing, with communities around the country to help them increase their capacity for local investing. We are thrilled to be bringing him back, by popular demand, to North Carolina!

WORKSHOP DESCRIPTION
Global finance is an opaque landscape for individual investors. All too often, our investments can end up tied to socially and environmentally harmful industries, without our knowledge.
How can we empower ourselves to act in this sphere, and direct our money toward profitable, progressive businesses?
If you long to operate with integrity in all parts of your life but feel underequipped or bewildered by the idea of aligning your investments with your values, this workshop is a chance to learn essential portfolio management skills and link your financial resources with local resilience.
In this safe, supportive and constructive workshop you will:
Learn about the problems with global finance from an ex-insider

Clarify your own values and build your personal investment compass

Learn basic concepts of portfolio management and the tools to assess your liquidity and risk profile

Learn to include non-financial considerations when evaluating investments

Determine the prudent allocation of your portfolio to direct, impact or local investments

Learn how to assess the risk and the alignment with your values of an investment opportunity

Connect with a group of like-minded individuals interested in building a better world through their investments
---
PROGRAM
9:00 – 9:30 Check-in, coffee and light breakfast
9:30 – 10:00 Introductions, Overview of workshop, learning objectives
10:00 – 10:40 Talk: The problem with global finance and business-as-usual investing
My personal journey from conventional finance to regenerative finance

Narrow lens of finance (risk/return/liquidity)

The origin of investment capital and the bubble economy

Investing and ecological limits
10:40 – 11:45 Discussion and Activity: From the global to the personal
From greed & fear to biophilia & empathy

Personal and portfolio transformation

Clarify personal values: What problems would you rather NOT contribute to? What positive impacts would you like your investments to create?

What non-financial returns are important to me?

Create your Personal Investment Compass

Discussion: Towards a personally responsible solution
11:45—11:55 Break
11:55 – 12:45 Basic Portfolio Management 101 – Understanding the Terms and Concepts
Key concepts of portfolio management

Risk

Return

Liquidity

Self-assessment

The portfolio perspective – diversification
12:45 – 1:30 Local Farm-to-table Lunch
1:30 – 2:00 Shortcomings of traditional portfolio management
The chimera of Capital Markets Expectations

Risk vs. fundamental uncertainty

Insufficient diversification!
2:00 – 2:30 Direct Investing I – Determining prudent allocation
What is direct investing?

How much "livable future" insurance do you want to buy?

A closer look at risk

Determining prudent "risk budget" for direct investing
2:30 – 2:45 The Bad, the Good and the Amazing: a report from 7 years of direct, local and impact investing
Financial and non-financial returns

Financial and non-financial risks

Lessons learned
2:45 – 3:00 Break
3:00 – 3:20 Direct Investing II – Due Diligence 101
Professional due diligence

A personal approach to direct investments – heart, mind, guts
3:40 – 4:10 Practicum: Hands on experience – practice your newly learned skills on actual local investing offerings
4:10 – 4:40 Discussion

4:40 – 5:00 Sharing, connecting, feedback and closing
THANKS SO MUCH TO OUR EVENT SPONSORS!
Please contact us at slowmoneync@gmail.org to find out how to add your logo here!