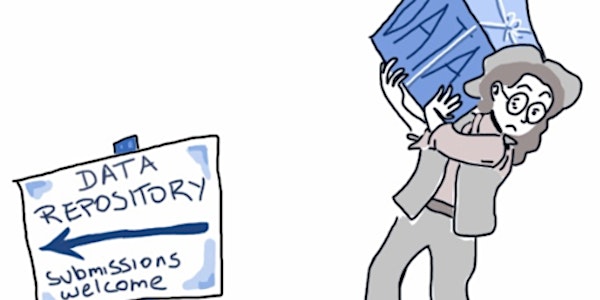 Making Data Sharing Work - Open Data Open Science @IDW
Location
University of Botswana
Private Bag UB 00704
Gaborone, Gaborone N/A
Botswana
Description
There are a number National, Regional and Continental initiatives in Africa and around the world seeking to unlock the promise of Data. This event will bring together stakeholders to provide updates, exchange experiences and discuss issues around facilitating maximising the potential of data exploitation for research, innovation and development considering the elements of
1. Data Legislation Governance and Policy,
2. Coordinated Research Data Cyber-infrastructure,
3. Data Management and Repositories,
4. Data Awareness & Capacity Building
5. Exploiting Data - Research Data, Data Innovations and Data for Development
6. Impendiments and incentives
The workshop will provide this update through discussion of examples of concrete case studies like
- The Botswana Open Data Open Science initiative (ODOS)- National Open Data Open Science Stakeholder forum for promoting National Dialogue on Data
- SADC regional cyberinfrastrure (SADC CI) - A regional cyberinfrastructure initiative to create a regional commons to support open data and open science.
- Data Intensive Research Initiative of South Africa (DIRISA) - A component of the National Integated Cyber infrastructure System that coordinates and promotes sound research data managment practices and data intensive research,
- African open Science Cloud (ILIFU) - A tier 2 research cloud for supporting university research in data intensive applicaton areas such as Radio Astronomy , Bioinformatics and others
- African Open Science Platform African Open Science Platform initiative(AOSP) – a continental platform that aims to promote the value and exploit the potential of Open Data for science and promote the development and coordination of data policies, data training and requisite data infrastructure.
- European Open Science Cloud (EOSC)- The European Commission's European Cloud Initiative aimed at capitalising on the data revolution.
The session will then engage selected panelists to lead the discussion on issues raised in the session. The session will also discuss data challenges envisaged regarding global scientific endevour to be hosted in Africa and developing world through the Square Kilometer Array or the Human Heredity and Genomics project , H3Africa, Weather and Climate and others and opportunities therein
Program
Day 1 (3rd November 2018)
_______
09:00 - 10:00 Developments in SADC Cyber-infrastructure Framework
10:00 - 11:00 Botswana Open Data Open Science Case Study
11:00 - 11:30 Tea Break
11:30 - 12:30 African Open Science Platform
12:30- 13:00 Questions & Answers
13:00 - 14:00 Lunch
14:00 - 15:00 European Open Science Cloud
15:00 - 16:00. ILIFU and African Open Research Cloud
Day 2 (4th November 2018)
__________
09:00 - 10:00 - Data Intensive Research Initiative of South Africa
10:00 - 10:30 Questions & Answers
10:30 - 11:00 - Tea Break
11:00 - 13:00 Discussions
13:00 - 14:00 Lunch
14:00 - 15:00 - Wrap up & Way Forward