Description
Kids of all ages (and their families) are invited to design, tinker, and make something amazing out of cardboard, recycled materials and imagination! This event is part of the school year's STEAM (Science, Technology, Engineering, Art and Math) initiative and Maker Movement, an integral part of our 2016-18 curriculum plan and a follow-up to last year's successful Global Cardboard Challenge Family Workshops.
Why Participate?

Make and Play events offer children an opportunity to collaborate, learn, and build as a response to a problem or question they have.
What to Bring?

Your imagination….
We'll have some material on-hand. If you can, please bring used cardboard boxes (big & medium sizes), paper towel and toilet paper tubes, egg cartons, tape (duct, masking, packing), and scissors. Mrs. Vecchioni and the STEAM Team also suggest that "makers" think about potential designs and bring any recyclables that may help bring all your ideas to life (bottle caps for wheels, paper towel/wrapping paper rolls for axles et al).

Want to Learn More?

Global Day of Design
Imagination Foundation's Global Cardboard Challenge and the inspiration - Caine's Arcade (10:59)
STEAM (Science, Technology, Engineering, Art and Math)
Advance registration is encouraged.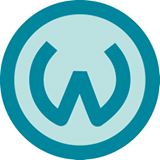 Organizer of Make and Play Day 3 (A Family Make, Build, & Tinker Workshop)
Waters Elementary School is a level 1+ rated neighborhood elementary school, with magnet cluster programs specializing in fine and performing arts, ecology, and technology. 

​Our school's mission is to provide hands-on, authentic learning in all content areas focused on the development of the whole child, through integration of the arts, environmental studies, multiculturalism and technology. ​