Description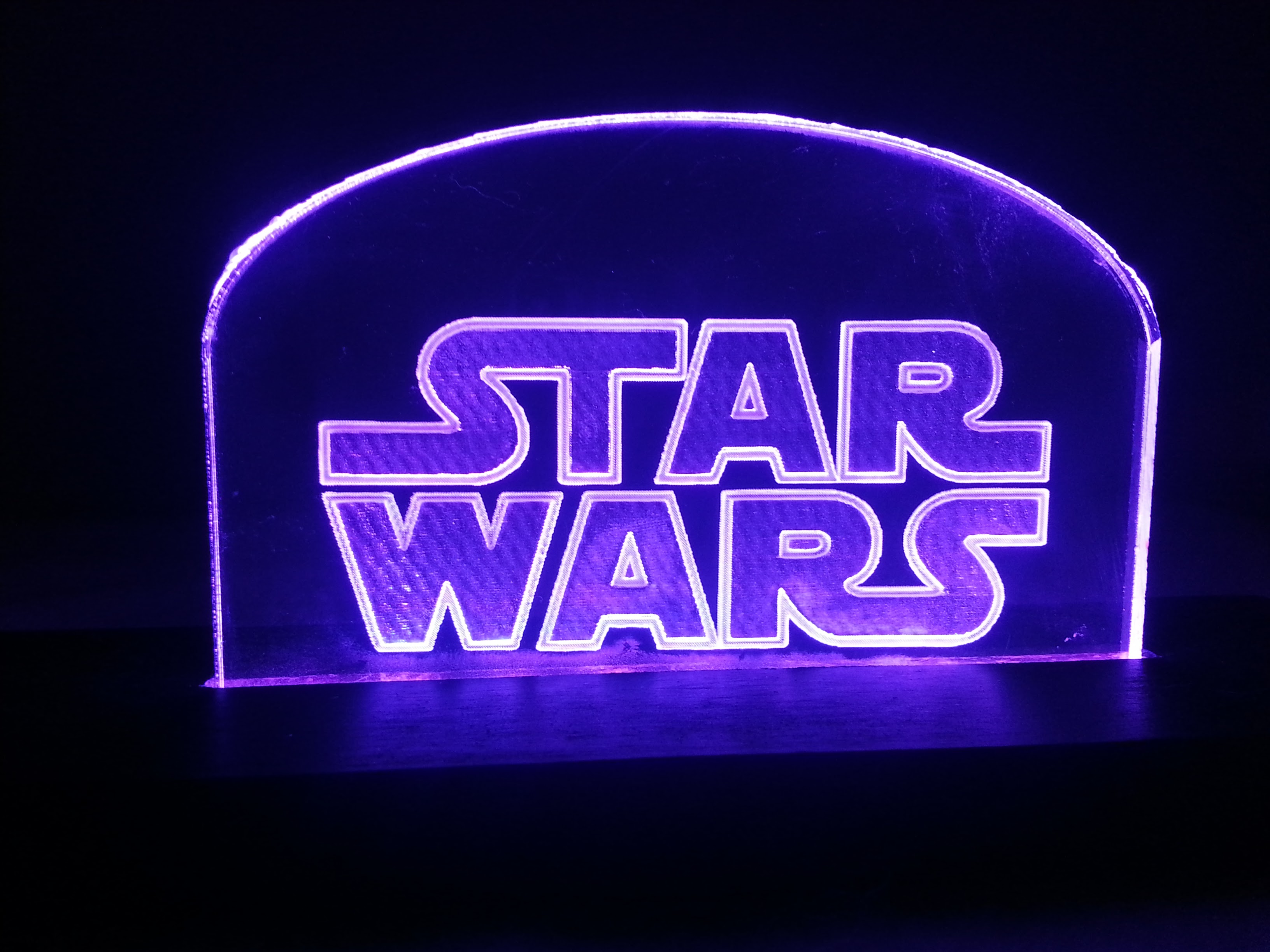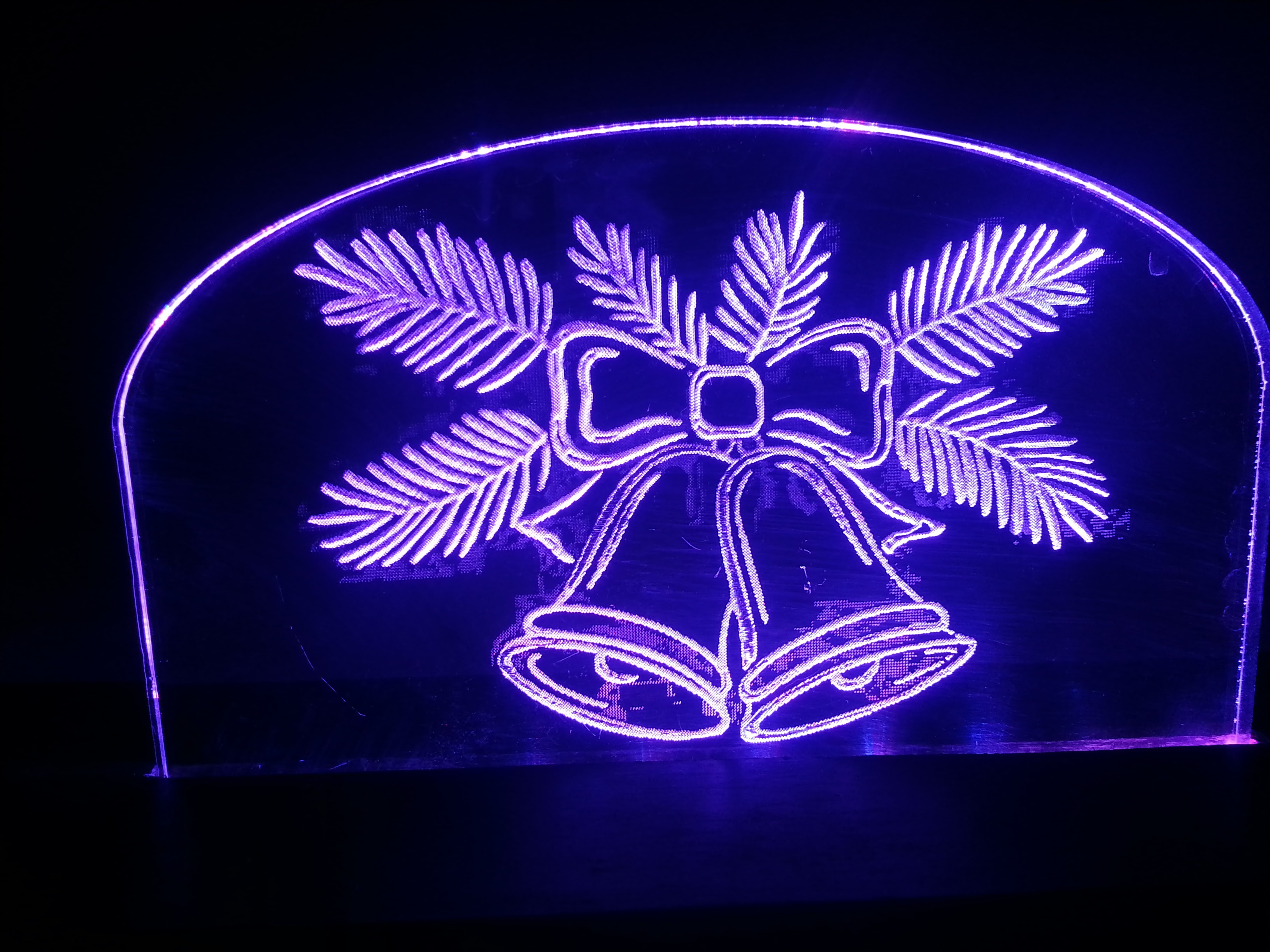 It's a night light. It's a desk sign! It's a holiday decoration! It's art.

In this workshop, you'll build an LED illuminated image etched into clear acrylic. LED lights in the base sign up into to acrylic to make the image look as if it is floating in the air.

You can create your own image or text, or you can download a favorite image or logo from your phone or the internet.

Cost of $45.00 includes the class and all materials, including the LED light set which includes a controller circuit, 120V adapter to plug into the wall, and a remote control with which you can program colors and patterns to the lights.