About this Event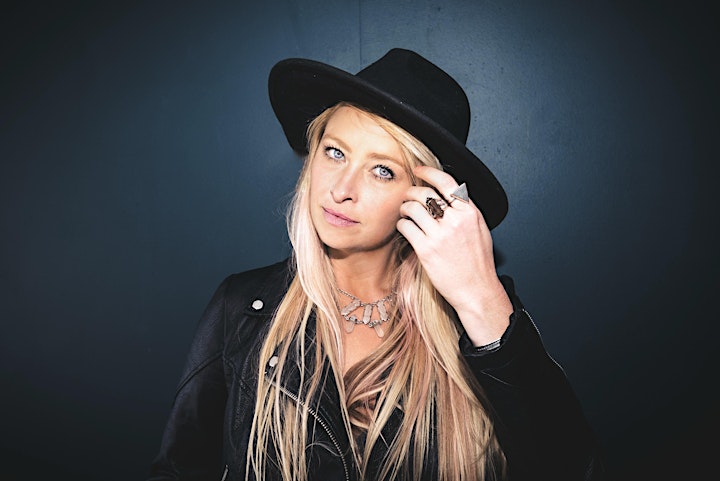 MADDY O'NEAL
Maddy O'Neal has been catching the eyes and ears of music fans around the world with her tasteful versatility and mixing style. Hailing from Denver, CO Maddy O'Neal has carved out her niche in the always changing and very diverse electronic genre. Maddy's rock n' roll family roots and growing appetite for old-school hip-hop, give her a sound that sets her apart from other artists in the scene.
It's this versatility, paired with her meticulous ear and effortless mixing style that allows Maddy to connect with her audience. Self taught – Maddy incorporates influences from the entire spectrum. Maddy's productions and original sets are full of melodic overtones, driven basslines, and jazzy hip-hop. Laying her heart and soul out every time she hits the stage, her undeniable passion gives her a massive appeal that any music junkie can relate to.
Maddy O'Neal has been seen at Electric Forest, Camp Bisco, Summer Camp, Summer Meltdown, Red Rocks (x2) and many more. Her touring resume is long and accomplished by supporting such artists as Pretty Lights, Big Gigantic, The Floozies, Cherub, SunSquabi, Manic Focus, Russ Liquid and so on.
PURE COLORS
Pure Colors is the alias of Joey Tuholski, a producer, DJ, and multi-instrumentalist residing in Atlanta.
He has released 3 EP's and 1 album to date, the first being "[ESC] Logic" in 2016, followed by "A Deeper Love" and "San Junipero" in 2018. His album, "Chromafunk" was released in September of 2019 and features collaborations with Flamingosis, Guggenz, and Engelwood, as well as Spotify editorial playlist support.
According to raverrafting, "his music hits you with the smooth disco feels in the same neighborhood as GRiZ, but still with its own original spin". "Pure Colors' "Deeper Love", opts for a mellow, floating energy that is quick to catch the ear. Based off the strength of this latest original and Pure Colors' ability to carve out his own niche in a crowded field, it's no wonder the producer has received support from the likes of Pretty Lights" - Dancing Astronaut.
With support from The Pretty Lights Movement in the form of Sirius XM radio play and multiple label releases on prestigious platforms such as Sundae Sauuce, Joey is primed for a big 2020. He also thinks that since this is written in the third person, you will take him a little more seriously, but at the same time, hopes that you don't take him too seriously.