Description
The Waitlist is CLOSED and we are at capacity!
---
"Machine learning is to big data as human learning is to life experience," says Christopher Nguyen, the co-founder, and CEO of big data intelligence company Adatao. Sure, but then, what IS big data? (especially as it's become a buzzword that captures so many things). Spotify's personalization platform involves multiple teams in New York, Boston & Stockholm producing datasets, feature engineering and serving up products to users. Features like Discover Weekly and Release Radar are but the tip of a huge personalization iceberg.
This exciting discussion is being led by Spotify. Spotify is the world's largest on-demand music streaming company, with over 100 million active users who generate around 2TB of interaction data every day. With over 30 million songs to choose from, discovery and personalization play an essential role in helping users discover the best music for them. In this talk, we'll explain how Spotify uses Latent Space Models and Deep Learning to power features such as Discover Weekly and Release Radar.

Prerequisites:
This talk is targeted at more of an intermediate level, but advanced data scientists are welcome as we can go as deep as they like.
What to bring:
Nothing special required.
Meet the Speakers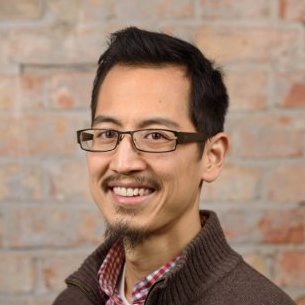 Ching-Wei Chen Bio:
Ching-Wei is a Chapter Lead for Machine Learning in Spotify's NYC office, where members of his team develop machine learning algorithms and systems for music recommendation and personalization. Previous to this, he's led teams at other music/audio tech companies such as SoundCloud, Gracenote, and Dolby, specializing in content identification, music information retrieval, and audio compression.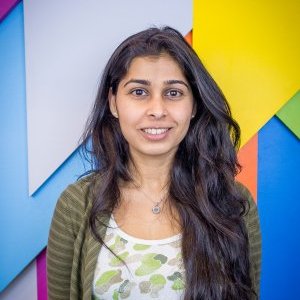 Vidhya Murali Bio:
Vidhya is a Data & Machine Learning Engineer on Spotify's Music Discovery and Personalization team. She has domain interests in big data and machine learning and has a passion for building products. She works on building scalable data pipelines and machine learning models to power users' discovery of their next favorite song. She received her Masters in Computer Science from the University of Wisconsin-Madison and Bachelors from BITS Pilani, India.
About our Co-Sponsors:
IBM will provide food and drink for this event.
Galvanize is the premiere dynamic learning community for technology. With campuses located in booming technology sectors throughout the country, Galvanize provides a community for each the following:
Education – part-time and full-time training in web development, data science, and data engineering

Workspace – whether you're a freelancer, startup, or established business, we provide beautiful spaces with a community dedicated to supporting your company's growth

Networking – events in the tech industry happen constantly on our campuses, ranging from popular Meetups to multi-day international conferences
To learn more about Galvanize, visit galvanize.com.