Description
Get insights and feedback on your startup or entrepreneurial idea from the region's top Angel Investors.
Attendees must send a one page executive summary to amelia@njtc.org be approved to attend this event.
No cost for Tech Council Members.
Angels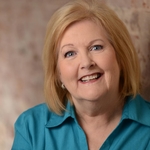 ​Katherine O'Neil is the Executive Director and investor with JumpStart New Jersey Angel Network, a member led angel investor group that invests in early stage high growth companies in Mid-Atlantic region, and an investor in technology businesses. She currently serves on the Board of the Angel Capital Association ACA the national organization representing angel investor groups in North America.
Katherine is a member of the NJ Economic Development Authority Edison Fund Advisory Board, NJ Technology CFO Advisory Board, Princeton University MIRTHE Investment Focus Group and Rutgers Innovation Park Advisory Board and Ben Franklin SEP Investment Advisory Committee. In recent years she has spoken at and judged business plan competitions both regionally and nationally at events such as PACT, Astia, Microsoft BizSpark NYC competition, Tri State Donald W. Reynolds Cup, Princeton University Jumpstart Innovation Forum, Start Up Weekend Princeton and Rutgers University.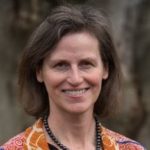 Annarie Lyles is Managing Director of Bio-Gist Ventures, a company that aims to advance bio-technologies for more sustainable and self-sufficient living. Bio-Gist acts via investments of seed-level time or cash into niche opportunities at the nexus of bio-tech and clean-tech. Annarie is an active angel investor with Jumpstart NJ Angel Network and Investors Circle

She has also served as Head of Business Development and Senior Vice President at Genmab and as Senior Director of Business Development at Medarex, leading to over a decade of deal-making experience with human therapeutic antibody developers. She holds a BS from Yale University and a PhD in Biology from Princeton University.

Vijay Aluwalia
Presented by: