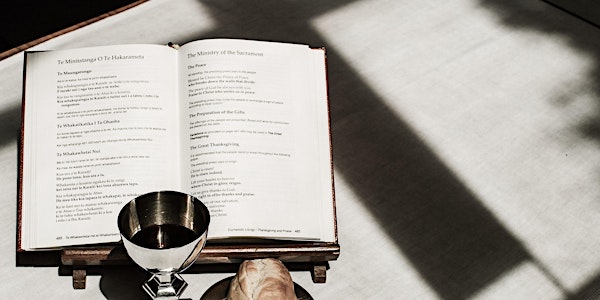 Love's Redeeming Work: Discovering the Anglican Tradition
September 22-23, 2022
When and where
Location
All Souls Episcopal Church 6400 North Pennsylvania Avenue Oklahoma City, OK 73116
Refund Policy
Contact the organizer to request a refund.
Eventbrite's fee is nonrefundable.
About this event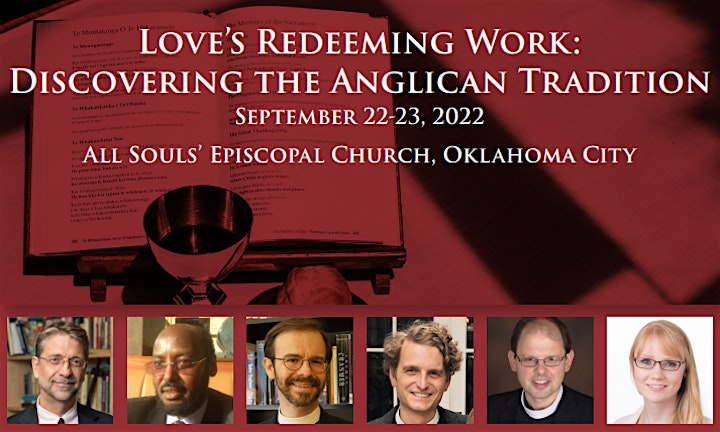 A conference exploring the Anglican tradition and its future
What is Anglican Christianity? Where did Anglicanism come from, and what should we hope for its future?
This conference will take up these questions in order to inspire a new generation of Anglican Christians seeking faithfulness and holiness within the wider Church Catholic.
Two keynote addresses will include exploration of the Anglican reading of Scripture. Leading younger scholars will tackle Anglican understandings of the Church, the sacraments, and the moral life.
Cost includes an opening reception and lunch the following day.
Young Leaders
Young leaders are especially encouraged to join us, including seminarians, graduate students, aspirants, postulants, and candidates for holy orders.
Communion Partners Pre-Conference Retreat
A limited number of spaces are available to attend a pre-conference Communion Partner Gathering September 21-22. Please write to Dr. Christopher Wells to inquire: cwells@livingchurch.org.
The retreat will include two sessions led by Fr. Mark Michael and Dr. Christopher Wells of TLC:
Wed. 9/21, from 3-5pm, followed by dinner
Session 1: What happened at the General Convention and the Lambeth Conference?
We will discuss major themes of both gatherings in light of shifting trends across the Anglican Communion. Will there really be prayer book revision? Is there a changing tone in the way the leaders of the Episcopal Church discuss hot-button political issues? Why is Lambeth I.10 still important to the Anglican Communion's divisions? What are the Lambeth Calls, and how might they be relevant to our shared and individual ministries?
Thurs. 9/22, 9:30-11:30am, followed by lunch
Session 2: Looking at the Global South's Covenant Proposal
The Global South Fellowship of Anglican Churches (GSFA) recently adopted a Covenantal Structure to help articulate and guide the Faith and Order of the associated churches of the GSFA; and this structure has been offered to the wider Anglican Communion as a gift and summons to take up afresh the work of Faith and Order reform. How might we view this text? How does it converge with the longstanding covenantal commitments of the Communion Partner movement? Might the Communion Partners be able to accept the Covenantal Structure as written? Why or why not?
Schedule
Subject to change as the final program continues to develop.
Share this event
Send a flyer to your friends, co-workers, parish, or diocese.
Childcare
Childcare will be provided for small children on both days of the event (3:30 p.m. - 7:30 p.m. on the 22nd and 8:30 a.m. - 5 p.m. on the 23rd).
Please give us advance notice that you will be needing childcare by indicating it in your registration. This will ensure we can properly prepare to receive your child.
Questions?
For questions about on-site event details, contact Anna Polk at 405-842-1461 or annap@allsoulsokc.com.
For questions about tickets or registration, contact Amber Noel at ambernoel@livingchurch.org.
If you're not sure who to send a question to, try one of us, and we'll happily get it to the right person.