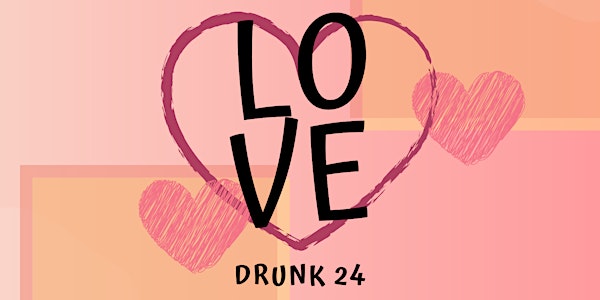 LOVE Drunk 24
Join ECC as we celebrate new work, drink a little drink, dance to DJ Bish Bash, and maybe... fall in LOVE?
When and where
Location
Mister Rogers 231 Rogers Avenue Brooklyn, NY 11225
About this event
Drunk 24 is a 24hr play festival hosted at Mister Rogers in Brooklyn. At 8pm on Feb 13th, the writers will meet, talk about the theme and then will have till 10am the next morning to write, print, and deliver their 10 min play. Directors will then be randomly assigned plays and actors for their pieces, and will have until 8pm to rehearse and tech their shows. At 8:30 pm, the show begins! At the beginning of each performance, each performer will sign up to take X amount of shots throughout the 10 min performance. During the performance, the performer will work those shots into the play. It's fun, it's mad, and it's a guaranteed good time!