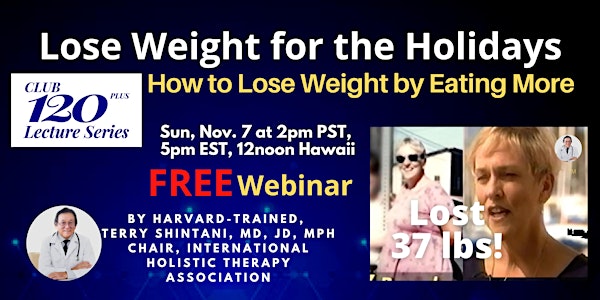 Lose Weight for the Holidays - Nov 7, Sun. 2pm PST; 5pm EST; 12noon Hawaii
Free webinar - Nov. 7, Sunday, 2 pm Pacific time(PST); 5 pm EST; 12noon Hawaii (HST)
About this event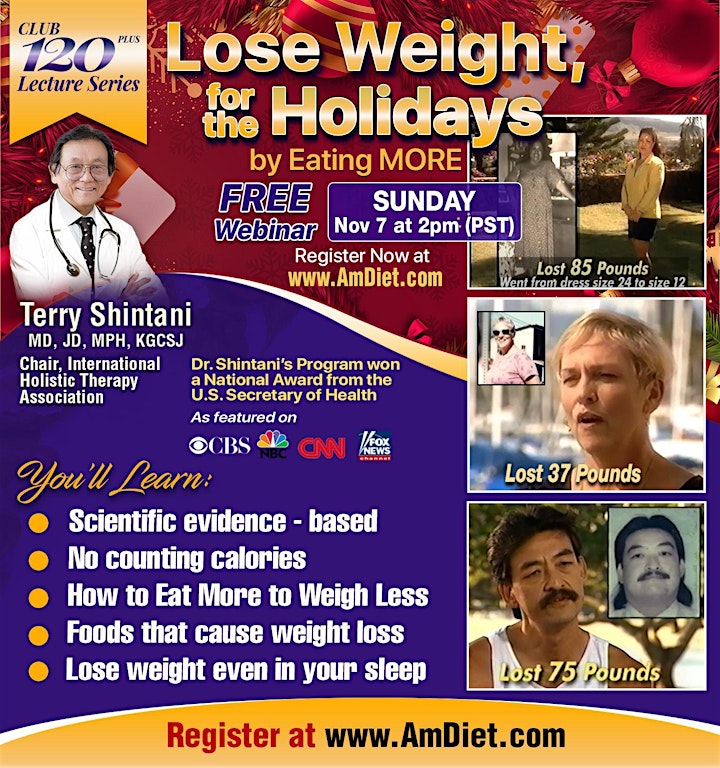 Register to attend this free webinar. 2 pm PST (pacific time - U.S. west coast); 5pm EST; 12 noon Hawaii time. To register, click green "Register" button (above).
Register to get LINK to webinar emailed to you before event. Only name, email address, & city needed to register. Look for: *
Want TEXT reminder day of event? Enter U.S. cell# when you register.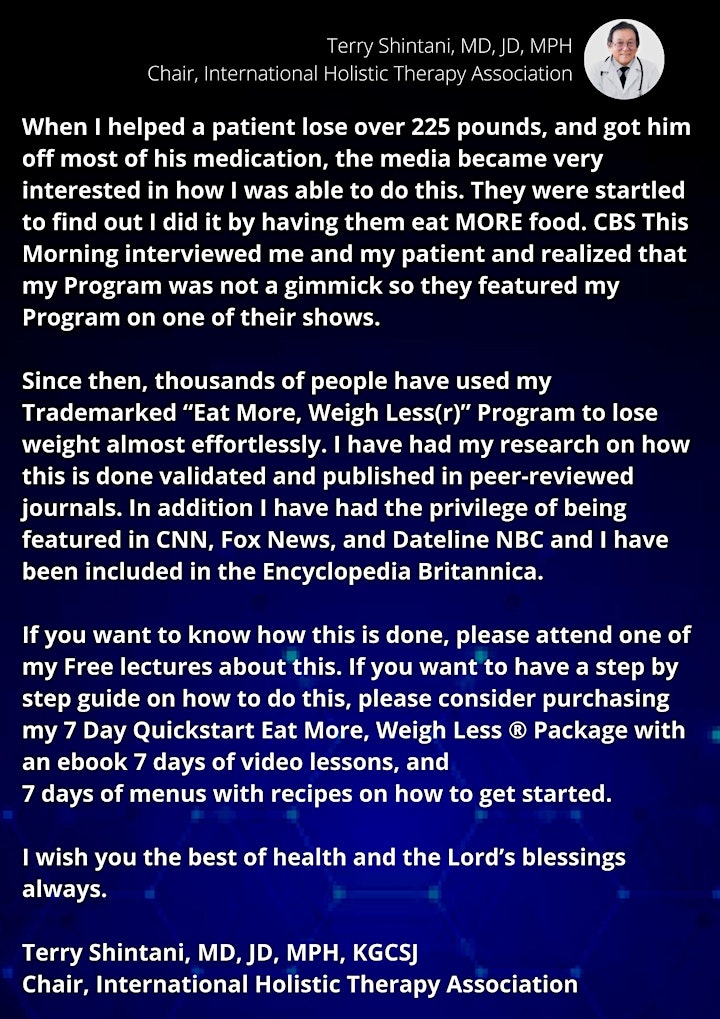 Organizer of Lose Weight for the Holidays - Nov 7, Sun. 2pm PST; 5pm EST; 12noon Hawaii