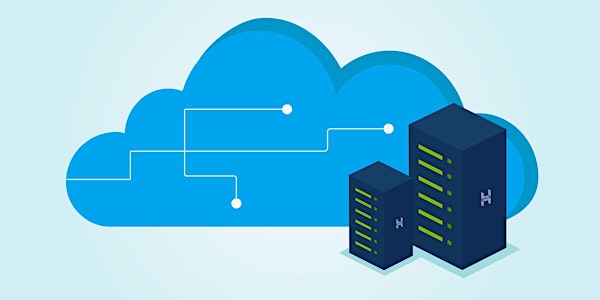 LOPSA Cbus - Distributed Computing at Scale: SRE, Sysadmin, & DevOps
An exploration of our journey past to present
When and where
Location
The Computer Workshop Inc 5200 Upper Metro Place Dublin, OH 43017
About this event
As technical professionals, we throw all sorts of jargon around -- DevOps, WebOps, and Site Reliability Engineering among others. In many cases, definitions vary even among the professionals themselves. In this presentation, we'll explore the evolution of technical practices used by Infrastructure and Operational professionals. Additionally, we'll cover some of the practices that the best Site Reliability or Operations Engineers have used at leading technology companies around the world.
A big thank you to The Computer Workshop who is acting as both the event host and the food sponsor for our event!
Agenda
6:00 PM - Introductions, food, drink, and networking
6:30 PM - Speaker begins
Location
The Computer Workshop
5200 Upper Metro Place Suite 140 Dublin, Ohio 43017
There is plenty of parking on-site, simple enter at the front lobby.
Our Speaker
Warner Moore is a strategic executive leader and manager with a background in technology and information security. He has focused his career in working with entrepreneurial growth organizations where technology is their business and product. Within these organizations, Warner has an accomplished record of building successful cybersecurity programs and high performing teams who embrace DevOps culture and practices.
As an international speaker, Warner has been invited to present to university students, technology professionals, and business leaders in a classroom setting as well as at conferences such as Startup Week, CloudDevelop, Path to Agility, InfoSec Summit, CodeMash, Security BSides, DevOpsDays, and Abstractions.
Warner is passionate about culture, innovation, and community. His commitment to these values is demonstrated through his work leading organizations such as OLF Conference, LOPSA, and Toastmasters. The culmination of this work is the founding of Tech Community Coalition in 2016, a non-profit organization whose mission is to enable the greater tech community.
After building security and privacy capabilities for numerous organizations across industries at companies such as CoverMyMeds and Bold Penguin, Warner founded the cybersecurity strategy firm Gamma Force. Through Gamma Force, Warner serves as a fractional CISO for clients that include Deep Lens and HomeTown Ticketing, and advises startups to scale them through concept and growth phases.
About LOPSA
We're often seeking sponsors and speakers. Please contact us if you're interested in collaborating on this or future events. To keep up to date with future meeting information, please subscribe to the LOPSA Columbus mailing list.
Image by WilliamsCreativity