Description
This Veteran's Day Weekend, join us for the third annual Lodi Roc-Vemberfest! Come together for music, beer, food and art while supporting the charity Opertion Restored Warrior in honor of Veteran's Day!
Your donations help raise money for Operation Restored Warrior, whose mission is to rescue, rebuild, and restore wounded warriors, learn more here: http://operationrestoredwarrior.org
This year we have two particfipating locations, Idol Beer Works and Five Window Beer Co. in Downtown Lodi!
Roc-Vemberfest is free for all Veterans, active duty and kids under 12!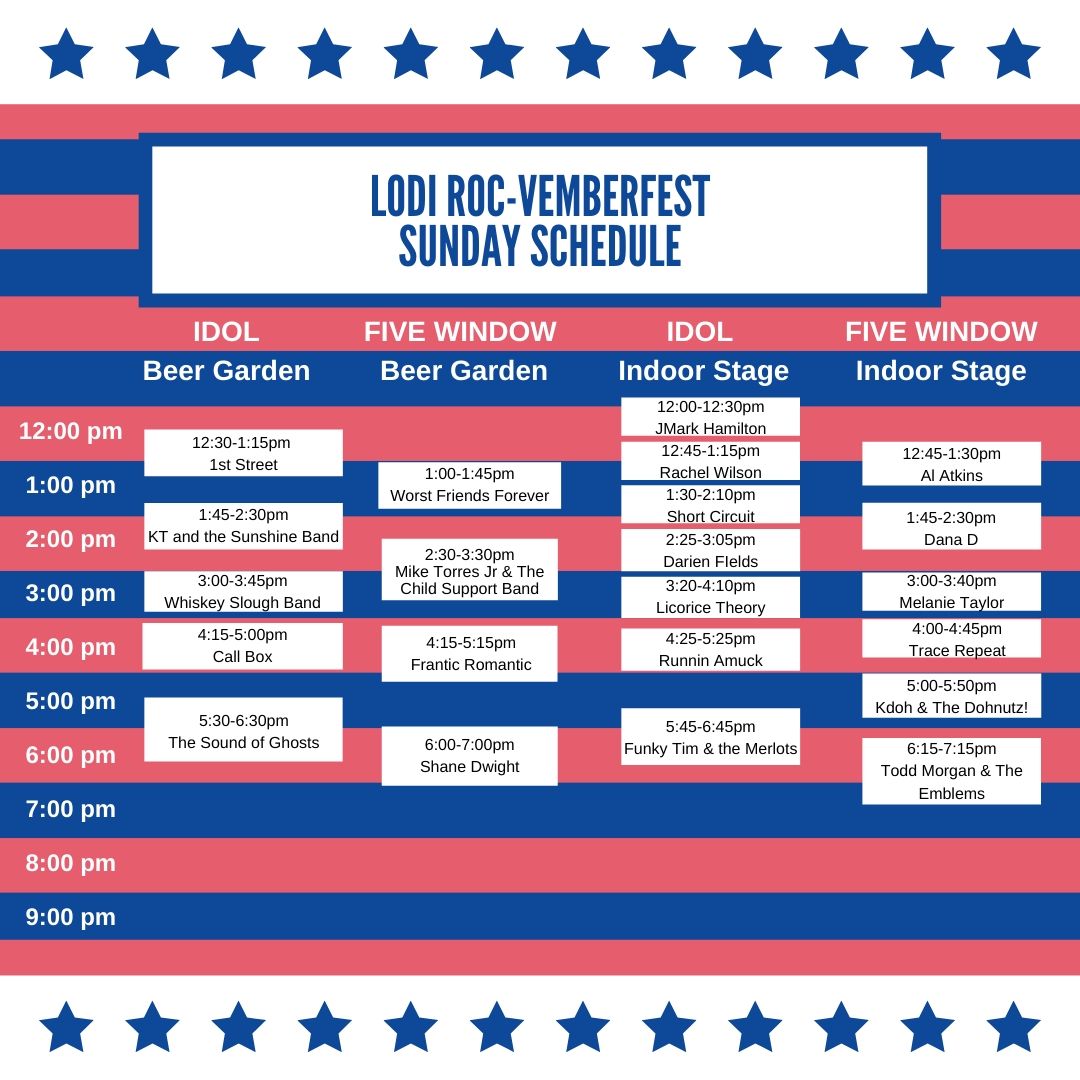 Locations:
Idol Beer Works
(100 S Sacramento St, Lodi, CA 95240)
Five Window Beer Co.
9 W Locust St, Lodi, CA 95240
Parking:
Street parking or parking available at Lodi Parking Garage
2 N Sacramento St, Lodi, CA 95240
Follow Roc-Vemberfest on Facebook for the latest news facebook.com/rocvemberfest
Follow us on Instagram @lodirocvemberfest

Website: https://thedohnutz.wordpress.com/rocfest2019/
If interested in sponsoring, volunteering, or vending please contact thelodiknockouts@gmail.com