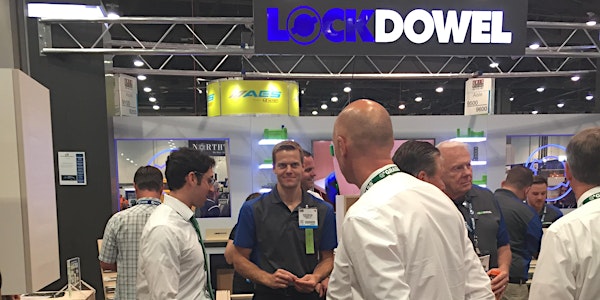 Lockdowel Open House Sept. 29, 2017--Learn How to Increase Revenues by 60%
When and where
Location
41920 Christy Street Fremont, CA 94538
Description
Lockdowel invites cabinet, closet, industry professionals and enthusiasts to our Open House. Come see our new 9,000 square foot shop and showroom and Lockdowel tool-less, fast-assembly product lines -- featuring our AWFS Visionary Award Winning Snap-on Drawer slides-- "Just click them in like seat belts!"; no-screw hinges and our EClips snappable fasteners for furniture, cabinets, closets, millwork and more!
We have a lot of exciting happenings at Lockdowel. Our "Open House" is a chance to show cabinet, closet and furniture manufacturers how to increase revenues by 60 percent using the Lockdowel fast-assembly, joining solutions. The media is welcome to attend!
Lockdowel Open House will offer hands-on demos and tours in two sessions to choose from on Friday, September 29th:
1) Session 1: 9 am -12 pm; 2) FREE noon-1 pm lunch for all registered attendees; 3) Session 2: 1pm -4 pm.
These will be interactive sessions where participants will learn how to create a lean manufacturing production environment that saves significant time and money. Lockdowel will show how to speed up manufacturing and assembly with the tool‐less, glue‐less Lockdowel Solution using Lockdowel automatic drilling and fastener insertion machines from: CNC Factory, Laguna, Biesse, SCM Omal, Pillar Machine, STEMA and Holz-Her.
For questions please call Tom May at: 650 393 3710