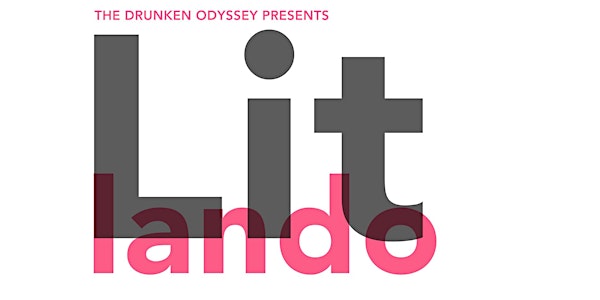 Litlando 2017
When and where
Location
The Gallery at Avalon Island 39 S. Magnolia Ave. Orlando, FL 32801
Refund Policy
Contact the organizer to request a refund.
Description
Litlando 2017 is the second-annual celebration of the creative writing community of Orlando, as well as a demonstration (in conference form) of its ability to offer surprising, memorable instruction in the literary arts––all while raising money for Page 15, a non-profit organization devoted to encouraging the vibrant value and self-actualization of literacy in Orlando youth.
This conference is organizaed and executed by writers. Writers don't tend to like logistics (they give us headaches) but we've done the best we can to cover all your concerns with this FAQ.
***The full schedule of Litlando panels and workshops are listed at the end.***

What is the general tone of this FAQ?
Informative and slightly irreverent, which is also the tone of the conference.
Who is the conference for?
Writers (including beginners) interested in learning more about the craft of various genres, as well as publishing and performing one's work. See the conference schedule for specifics on the kinds of topics covered.
Where does the money go?
100% of the proceeds are donated directly to Page 15, an Orlando children's literacy nonprofit that provides free creative writing programs for Orlando kids.
What is the refund policy?
Because all ticket proceeds are donations to Page 15, we are not offering any refunds.
Do I have to bring my printed ticket to the event?
No, but bring some form of proof, like an email.
What if the name on the ticket doesn't match?
Just send a quick heads up to the organizer: thedrunkenodyssey@gmail.com
How do I prove I'm a student to get the student rate?

Be a good person. We're using the honor system. Think of the children.
What do I do about lunch?
Lunch will not be provided by the conference, but you'll have 80 minutes to explore several downtown eating options within walking distance: The Celt, Red Mug Diner, Artisan's Table, Pita Pit, Jimmy John's... presumably you know how to use Google.
Where do I park?
Nearby parking is available in the Magnolia Garage at 11 N. Magnolia Avenue and the Public Library Garage 112 E Central Boulevard.
What if I want to go to two panels that are happening at the same time?
All panels and workshops will be video recorded so for later consumption.
Where can I contact the organizer with any questions?
LITLANDO PANEL & WORKSHOP SCHEDULE
10a to 10:30a
Checking in, opening remarks from conference organizers.
10:30a - 11:20a
OPTION 1 – Advice for New Writers w/ John King & David James Poissant
OPTION 2 – Memoir writing panel w/ Lisa Roney, Kristen Arnet & Susan Lilley

11:30a - 12:20p
OPTION 1 – YA Fiction Panel w/ Christina Farley, Ella Martin & Sarah Nicolas
OPTION 2 – Graphic Narrative Workshop w/ Nathan Holic, Ryan Winet & Leslie Salas
12:30p - 1:50p – LUNCH BREAK
2:00p - 2:50p
OPTION 1 – The Residency Experience w/ Vanessa Blakeslee, Danny Powell & Shasta Grant
OPTION 2 – Crash Course Workshop on Fiction Writing w/ John King & Jared Silvia
3:00p - 3:50p
OPTION 1 – Performing Your Work - Interactive Workshop
w/ J. Bradley, Tod Caviness, Susan Lilley & Jared Silvia
NOTE: Readers sign up and read for two minutes. Each member of the panel provides one minute of constructive feedback. Sign up in advance by e-mailing senryujournalist@gmail.com and put in the subject line: "Performance Workshop Sign Up" or sign up the day of the event.

OPTION 2 – How to Get Published in Journals w/ David James Poissant, Ephraim Scott Sommers & Vanessa Blakeslee

4:00p - 5:15p
Keynote address by David James Poissant