Description

PHAT Girl Fresh is proud to bring Life Styled Honors back to Atlanta, Georgia for 5th consecutive year. Life Styled Honors will commemorate the 5th anniversary PHAT Girl Fresh brand (a brand that strives to educate and empower the female gender) while celebrating the lives of this year's esteemed honorees.
This year's honoree list features a lineup of trailblazers with noteworthy success in media, entertainment, style and activism. The 2018 Life Styled recipients are:
This year's Life Styled Honors event is being hosted by Comedian Starr Carter and will mimic the amazing sold out PHAT Girl Fresh presents Life Styled events of the past 4 years. However, there will be new and exciting twist as promised with every event. Doors will open at 4:00 p.m. and our media sponsor, The Curvy Fashionista will have curvy correspondent Joy Tribble on the pink carpet conducting interviews. At this time guest will free to shop, socialize, eat and drink; The show will begin at exactly 5:30 pm.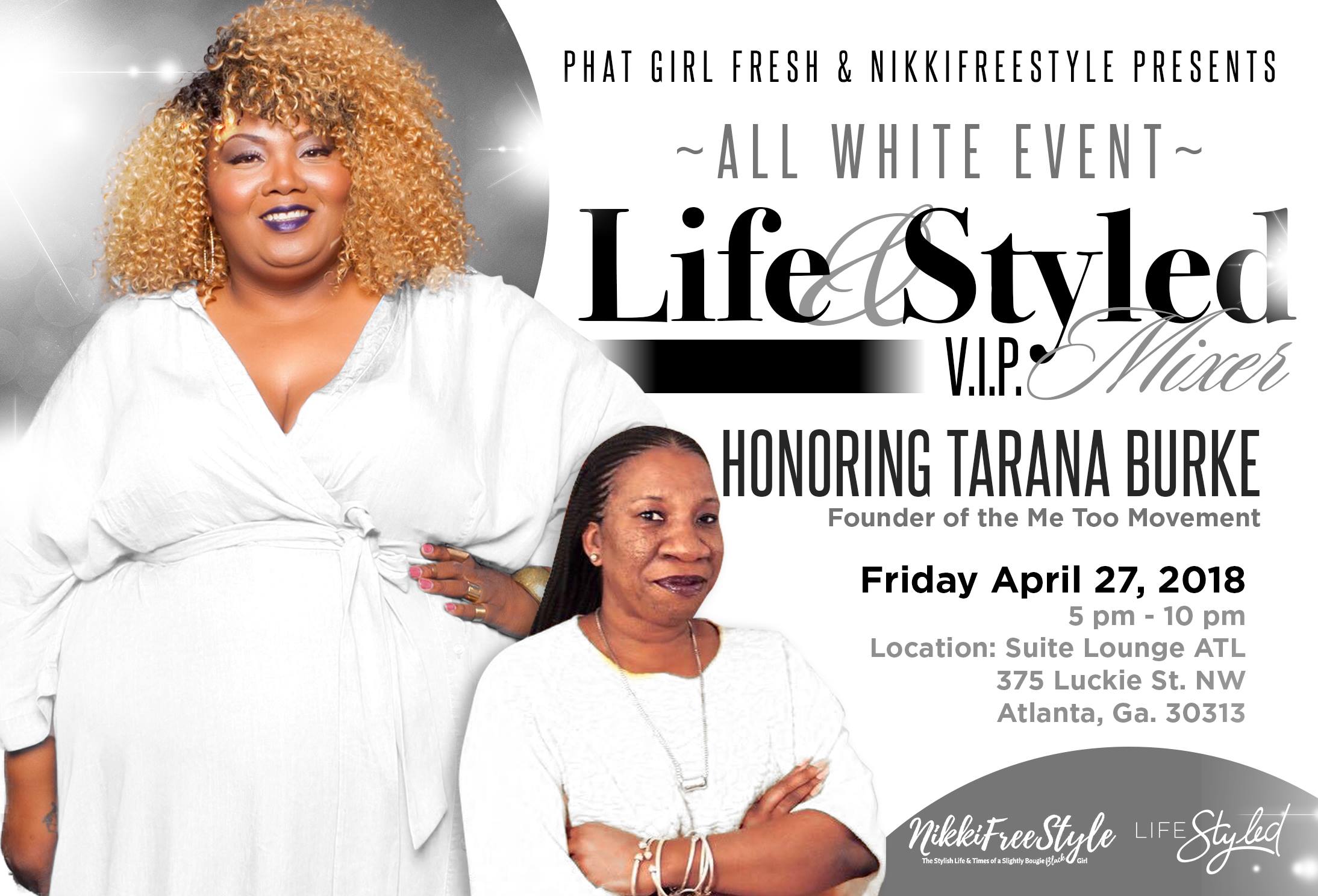 In addition to the main event, there will be an all white VIP Mixer held on Friday April 27, 2018. The Life & Styled VIP Mixer will take place on the roof top of Suite Lounge ATL which is located at 375 Luckie St NW, Atlanta, GA 30313 and will honor Women's Rights Activist Tarana Burke. Our pink carpet hosted by Joy Tribble, she will begin receiving guest and conducting interviews at 6:00 p.m.


For information about the Life Styled Honors event or sponsorship opportunities, contact Lifestyled@phatgirlfresh.com