Description
On the 10th of March 2016 we will be proud to bring Stephanie Locke to you for 90 minutes of...

Implementing Analytics in your Applications

Whether you call it analytics, machine learning statistics, or data mining, it's all about adding extra intelligence in to your application. It might be pressure from managers to keep up with the competitors or you want to play with cool things and make your applications more awesome, but you're at the beginning of the road and want to get clued into these crazy buzzwords.


This session will outline common analytical challenges, describe some of the tools to tackle them, and discuss the considerations you need to take into account for successful implementation.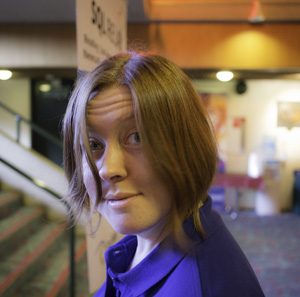 About the speaker: Steph Locke wants to live in a world where everyone she encounters enjoys their jobs and is awesome. Since she's gifted with the inability to be daunted by a task, she's using her unbounded perkiness to bring awesomeness to the people. Seph is a fiend for learning, an MVP and a highly popular presence at many community events in the UK; and that's before we even start talking about the events Steph organises herself.

Twitter: @SteffLocke
Blog: http://itsalocke.com/

Join the Event
This event will be held on gotowebinar and you can join through the following link..
https://attendee.gotowebinar.com/register/8145813631373031937