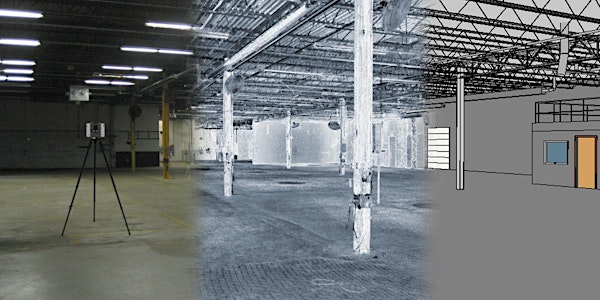 Leveraging 3D Scanning Technologies to Document AEC Existing Conditions
Join us at the Center for Architecture & Design for a presentation by Direct Dimensions...
When and where
Location
The Center for Architecture & Design 100 North Charles Street P101 Baltimore, MD 21201
About this event
Adoption of reality capture as the best way to achieve existing conditions documentation is growing every year. Even if you're not employing it yourself, chances are someone associated with a current or future architectural project is. This course will teach the basics of how the equipment works, and how reality capture and the digital twin is being utilized today in nearly every stage of a construction project as well as where it's going in the future. The instructor will also discuss integration with other emerging tech like drones, VR/AR, 3D printing, and CNC machine fabrication. Attendees will receive 1 AIA CEU credit.
With over 20 years of 3D laser scanning experience, Joe Nicoli, Manager of AEC Services at Direct Dimensions Inc., has been a pioneer in the field of three-dimensional as-built building documentation. From the first portable laser scanning systems, to the latest in Wi-Fi-controlled high-speed instruments, Joe has been on the cutting edge of 3D data collection since the beginning. Today, Joe leads the AEC Laser Scanning team at Direct Dimensions. With his extensive background in historical preservation and laser scanning, he often lectures to a wide variety of architectural, engineering, and preservation groups.