Insomniac & The Vanguard Present
About this event
Join us on Saturday, October 2nd for an electrifying night on the dance floor with Level Up at The Vanguard in Orlando, Florida.
Level Up
LEVEL UP aka Sonya Broner feels most at home behind the decks. Born in Los Angeles,
California she got her start in music as a battle DJ. Moving to Brooklyn, New York she studied with master turntablist Rob Swift. Traversing the boroughs as a battle DJ, Sonya was often lugging her vinyl records to and from shows to out-scratch her competitors. Her inspirations include legends DJ Jazzy Jeff, Funkmaster Flex, and Grandmaster Flash.
After four years of turntablism, LEVEL UP decided to take her musical career a step further and pursue DJing electronic music, the genre she felt the most connection to. She was drawn to dubstep from the moment she heard Rusko, Caspa and Skream. On the live front, she was mesmerized by Porter Robinson and his ability to evoke emotion.
Soon after discovering bass music, LEVEL UP dove into music production. Continuously crafting her sound is what makes her feel the happiest and is her truest form of self expression. While at the beginning of her journey, she has already gone on to release music on Deadbeats, GRVDNCR, and Buygore, with much more in the pipeline.
A theatre actress in her youth, her storytelling ability is evident through her music: unfathomably heavy wubs and wobbles, and tricky doubles leave the audience energized and ready for more. She has since gone on a national tour with Subtronics, and graced the stages of Lost Lands, Electric Forest, High Caliber, and more. 2020 has been a watershed year for LEVEL UP performing at over 30 drive-in events alongside Subtronics, Boogie T, HE$H and other artists, while the touring industry reinvents itself during the time of Covid. Look for even more to come from LEVEL UP in 2021 and beyond.
Facebook: https://www.facebook.com/levelupdubs
Instagram:https://www.instagram.com/levelupdu
Twitter: https://twitter.com/levelupdub
Soundcloud: https://soundcloud.com/levelup999
Management:
eric@grvdncr.com
elyse@grvdncr.com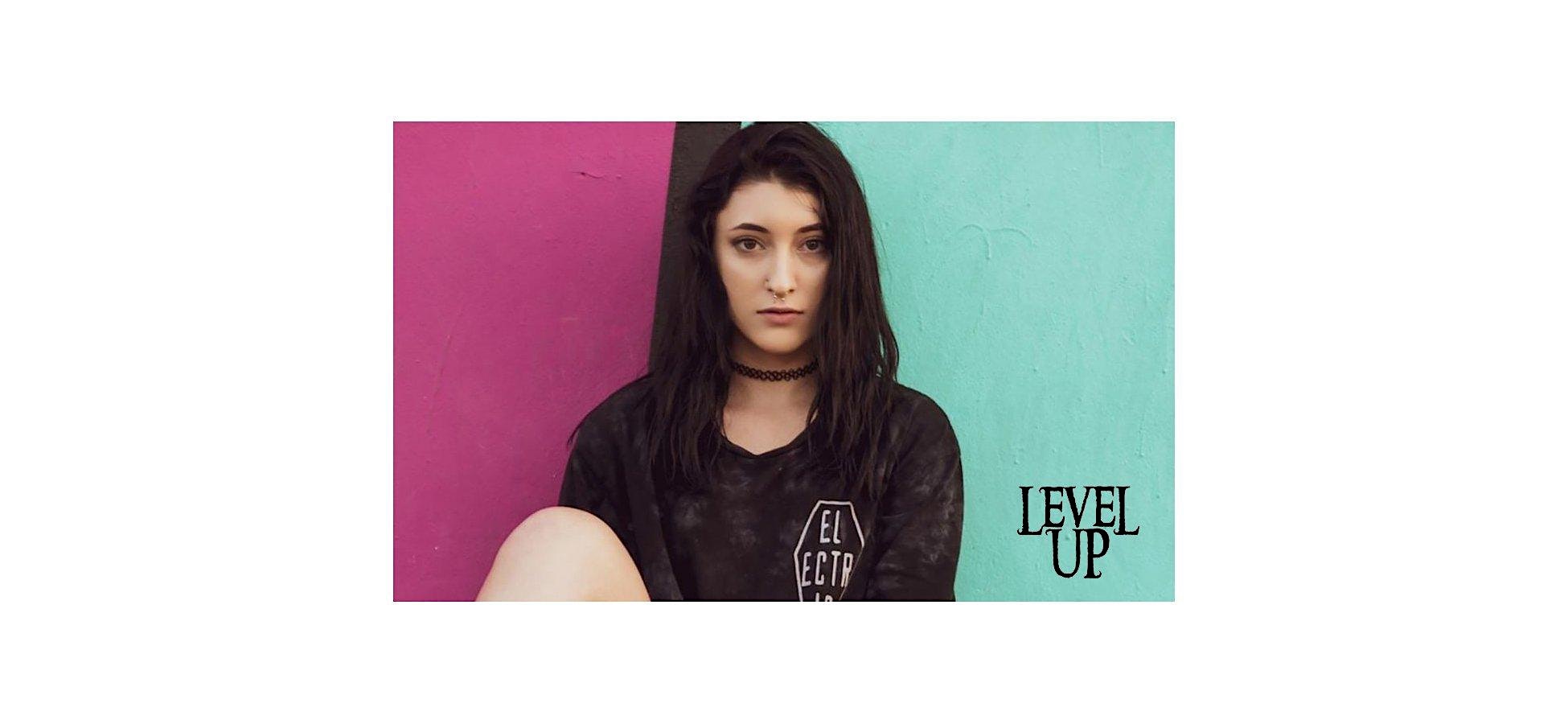 Ace Aura
SYZY