If you're an Entrepreneur trying to scale your business, and learn business credit "Let's Talk Business " w Millionaire Tiakeysha The Coach
About this event
During this two hour class/event you will learn business structuring, business credit, funding, and owning your brand.
*How to get listed
*How to get business trade lines
*How to build business credit within 3-6 months.
*What's required, and who to get business funding from.
*Learn how to make your brand stand out to target audience.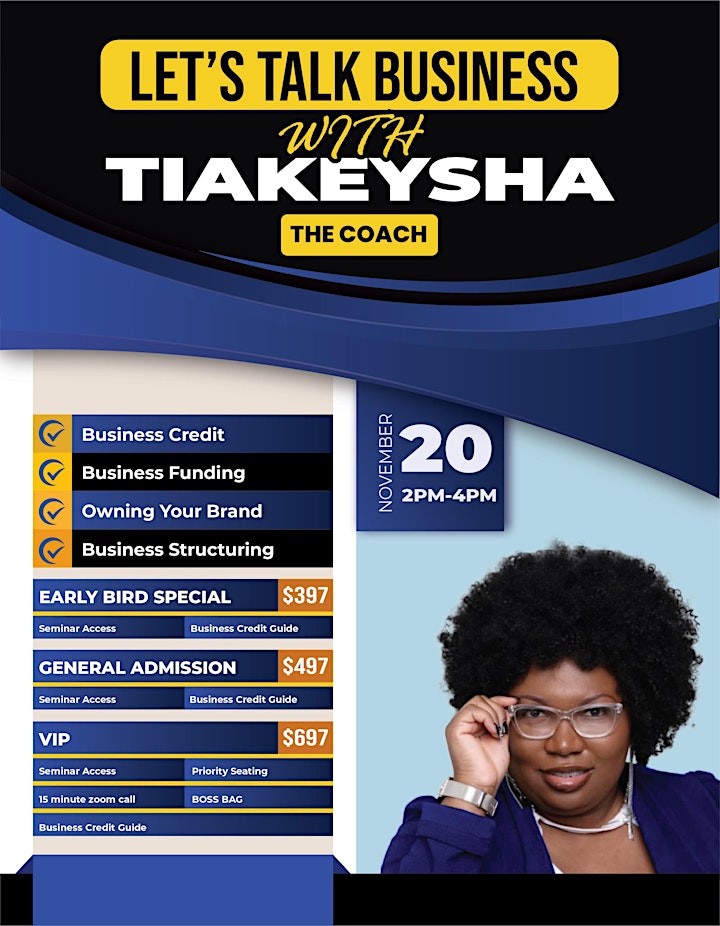 Date and time
Refund policy