Let's Set Your Intentions for That Project You Haven't Started Yet!
Description
I have this project I've been meaning to get around to doing something about.
Right now, it's just a dream. I need time and space to flesh out the idea, and decide what I need to do next. I've got a ton of things going on and this just isn't my highest priority, even though this idea is something I really want to explore.
Here's the thing - This dream, the thought of doing this project, just won't leave me alone. I've got to figure out how to get this dream out of my head and into the form it was intended to take. I'm going to do that this Saturday and if I say it out loud to other people, for me at least, that makes it real. After I decided on a date, I had a brilliant idea -
Maybe you have a dream too. Let's set intentions for our projects together!
Bring one (1) personal or professional dream to this free intention setting workshop. RSVP for the private invitation to my Zoom workshop. I'll help a small group of dedicated adults through the process of setting intended results for our projects.
We can keep in touch via Twitter or Instagram to celebrate our progress. (I'm SoulPowerCoach on both platforms. Hit me up!)
If you know someone who has a dream to fulfill, or an idea they are determined to follow through on, please invite them to join us as well. Space is limited. (This session will NOT be rebroadcast at a later date. If you do not plan to attend the live intention setting workshop, please don't take a seat from someone else)
Let's move you toward joy and mindful dreams with purpose & intention!
Here's To Your UnspeakableJOY,
Adrienne, the Soul Power Coach​™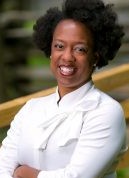 P.S. If you already know that you need serious structure and accountability in order to follow through on the intentions we set, you'll have the opportunity to join my Joy and Mindful Dreams Accountability Cohort. I'm launching this 90-Day weekly check-in group to help build accountability, consistency, community within an amazing group of men and women who are also propelling themselves toward something fantastic.
The registration is open now, so if this is of interest to you, check out the details on findunspeakablejoy.com/workshop