Event Information
Location
University of Washington Husky Stadium
Don James Center
3800 Montlake Blvd NE
Seattle, WA 98195
Refund Policy
Refunds up to 7 days before event
Description
Whether you're a marketing executive or a community outreach director; an operations officer or a user experience designer; a curious citizen or an ambitious entrepreneur, Comm Lead Connects is for you. Every year this public conference hosted by the University of Washington Communication Leadership graduate program focuses on a big issue that's worthy of our collective attention.
This year that topic is Artificial Intelligence (AI). From chatbots to facial recognition software and data analysis platforms to financial services algorithms, AI is here and communicators, leaders, and advocates need to know to make smart decisions NOW about using such emergent technology
As AI becomes more present in our daily lives and work, it may also force us to reflect on our very relevance—personally and professionally. This emerging technology promises to fundamentally alter how we communicate, make decisions, incentivize behavior, and spark change. Ultimately, will a machine's algorithms supplant human agency and community? This is no longer the stuff of science fiction.
The conversation around emergent technologies such as AI is (or should be) accelerating within our organizations. What do we need to know? What questions should we be asking of those offering us these new solutions? And what are the implications once these platforms are deployed?
---
WHAT YOU WILL LEARN
After you attend Comm Lead Connects, you'll feel confident helping your organization make decisions around AI. You'll be better positioned to champion the values that are most important to your customers, communities and colleagues in the face of the sweeping changes that are upon us.
You will hear surprising insights from a diverse series of speakers. You will participate in fast-paced, interactive activities that expand both your knowledge and your professional network. By day's end you will:
Have a greater literacy in Artificial Intelligence -- what's here now and what's imminent.
Understand how to apply the shared values of your own communities and constituents when considering the deployment of this emergent technology.
Recognize how new values-driven narratives can bolster trust in this time of acceleration and uncertainty.
It's time to embrace the realities of emerging technology and explore its impacts on how we communicate and how we lead. Join us for Comm Lead Connects 2019.
---
SPEAKERS AND AGENDA
Hosted by Comm Lead Director Hanson Hosein, the day will include thoughtful opportunities to network designed by the graduate program's head of partnerships, Molly Schachter. Featured presentations include:
"How to Change the World with AI" with Noelle LaCharite—Director, Developer Marketing, Microsoft
"Not So Artificial Intelligence" with Vinay Narayan—Vice President, Product and Operations (Americas), HTC VIVE
"Organizational Culture and Emergent Technology—What's the Connection?" with Claudia Chang—UW Comm Lead Faculty and Founder, Emerald Global
"Brave New World: How AI, Data, and Surveillance Impact Vulnerable Communities (and How They Always Have)" with Shankar Narayan—Technology and Liberty Project Director, American Civil Liberties Union of Washington and Theresa Crecelius—American Muslim Empowerment Network, Muslim Association of Puget Sound (MAPS AMEN)
"How to Tell the Story of AI" with Kerry Schimmelbusch—Senior Communications Manager, Microsoft
"Practical Use Cases for Communicators, and How to Adopt, Deploy, and Glean Value" with Kevin Akeroyd—CEO, Cision
"Automated but not Autonomous: How to Talk to Users with Care in a Machine Learning World" with Angela Pham and Jasmine Ty, Content Strategists, Facebook
Concluding perspectives from Carolyn Adolph and Joshua McNichols of KUOW's Prime(d) podcast
---
OUR BRAINTRUST
This event is being produced in consultation with experts across industries, including:
Kevin Akeroyd—CEO, Cision
Dawn Beauparlant—Chief Client Officer, WE Communications
Sue Bennett—Executive Director, Leadership Tomorrow
Ryan Calo—Co-Director, Tech Policy Lab and Associate Professor, Law, University of Washington
Kat Holmes—Director, User Experience, Google and Author, "Mismatch: How Inclusion Shapes Design"
Kevin Jamieson—Assistant Professor, Paul G. Allen School of Computer Science & Engineering, University of Washington
Vikram Jandhyala—Vice President for Innovation Strategy, University of Washington
Noelle LaCharite—Leading Developer Experience for Applied AI, Microsoft
Vinay Narayan—Vice President, Product and Operations (Americas), HTC VIVE
Elizabeth Scallon—Head of WeWork Labs Northwest
Kerry Schimmelbusch—UW Comm Lead alumna, Senior Communications Manager, AI, Microsoft
Andrea Zeller—UW Comm Lead alumna,

UX Content Strategist, Social AR/VR Experiences, Facebook
---
BEFORE THE EVENT
Eager to get a headstart on the day? Check out these books, articles, podcasts, and videos.
---
A NOTE FROM COMM LEAD DIRECTOR HANSON HOSEIN
Over the years, I've insisted that we "learn in public." It's urgent that we convene now to make informed decisions about the next wave of emergent tech. So I'm treating this as a one-day graduate school experience for our community. Yes, as with other conferences, it will have great insights from great presenters. But perhaps somewhat differently, I'm leading a guided journey as we make sense of those ideas — synthesizing them, drawing conclusions, thinking critically. And we'll also turn them around so we can all have a clearer idea of action and collaboration that we can undertake long after the day is over. Similar to a dynamic classroom experience, we'll provide comfortable, trustful opportunities to engage with each other and our speakers. Read more.
---
SPONSORED BY



WE Communications is an integrated communications agency that puts brands at the center of influence to tell stories that matter. We support clients working in the artificial intelligence space, including WAVE computing, Microsoft, and Capital One, with creative strategies that amplify their business impact. As emerging tech changes how we craft, distribute, and consume content, WE helps cutting-edge brands stay on the bleeding edge of storytelling and influence.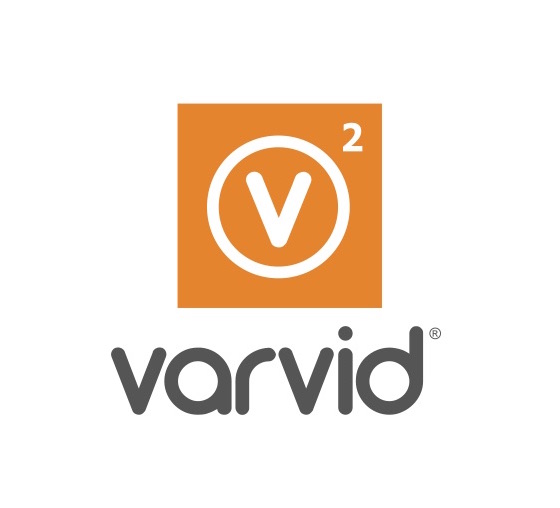 ---


FAQs
What is included in the registration fee?
Coffee, lunch, and parking are included.
How can I contact the organizer with any questions?
Please contact Molly Schachter at mschach@uw.edu with questions.
Date and Time
Location
University of Washington Husky Stadium
Don James Center
3800 Montlake Blvd NE
Seattle, WA 98195
Refund Policy
Refunds up to 7 days before event