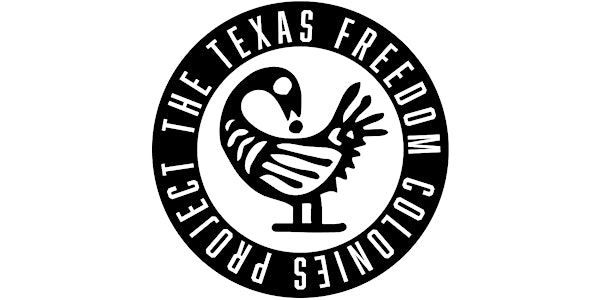 Lecture: The Texas Freedom Colonies Project Atlas & Study
The Texas Freedom Colonies Project Atlas & Study: Mapping the Unmapped Black Settlements of Texas
About this event
Please join us for a lecture about the Freedom Colonies Project and Atlas and a lively Q and A with Dr. Andrea Roberts.
From 2014 to the present, The Texas Freedom Colonies Project founder, Dr. Andrea Roberts has documented Black settlement heritage and grassroots preservation practice among descendants of these historic communities. Freedom colonies (an umbrella term for Black settlements, Black towns, enclaves, or freedmen's towns) are everywhere--hidden behind the pine curtain of the rural countryside and underneath the concrete landscapes of Houston, Dallas, Austin, and Beaumont. Until recently, planners have overlooked unmapped freedom colonies located in rural or unincorporated areas. Inspired by her own familial roots in freedom colonies, social justice, and the book Freedom Colonies by Thad Sitton, planning scholar, Dr. Roberts makes these places visible through her participatory action and ethnographic research. The result: old voices given new purposes, old stories making new maps, old places made visible and relevant.
Presenter: Dr. Andrea Roberts, Assistant Professor of Urban Planning and an Associate Director of the Center for Housing & Urban Development at Texas A&M University. She is also the founder of The Texas Freedom Colonies Project.
To explore the atlas: http://www.thetexasfreedomcoloniesproject.com/p/atlas-study.html