LaunchFEST Venture Forum and Party

Monday, March 14, 2016 from 1:30 PM to 8:30 PM (PDT)
Event Details
This event LaunchFEST consists of a panel and venture pitch from 2pm until 5:30. In order to attend the program, dinner, drinks and private investor reception, you should buy a ticket. This includes a private networking diner with investors.

After 5:30, we will admit people attending the networking mixer with drinks and demo tables
Host a demo table and meet over 500 investors, partners or customers.
APPLY TO PITCH HERE:
STARTUPS SEEKING $100,000 TO $2M OR MID STAGE COMPANIES SEEKING GROWTH CAPITAL FROM $1-10M CAN REGISTERTO PITCH THE PANEL
Its easy to pitch. You just register for the number of minutes you want on our page. You can pitch from  1 to 7 minutes pitch or DEMO to the panel of investors and hear their feedback. You get a free demo table during networking. For the pitch, you are in front of the room and audience. We have full AV with a projector, screen and microphones. If you pitch 3 or more minutes, you get 1 minute of questions from the judges after your pitch.

 PRIVATE FAST PITCH TO ONE INVESTOR ONLY FOR 3 MINUTES FOR PROGRAM ATTENDEES!
Here is how it works. After the program at 5:15, all the speakers and investor will be standing in the meeting room. You stand in line and have a private 3 minutes pitch or talk to at least one investor. Then if the investor wants more info, they will direct you to give them a follow up call or meet them during the party at 6pm at our event.. THIS IS NOT A PITCH TO THE ENTIRE ROOM OR ALL THE JUDGES. FOR THAT YOU NEED TO BUY A PITCH>
FAST PITCH IS OPEN TO ALL

If you want to stand in front of audeince, and give a pitch to ALL THE JUDGES and teh audience, then buy the PITCH PRESENTATION SESSIONS


              
            i
 

 Lei Qu




SAIC Capital

George Arabian
Steelhead Ventures
 Ed Fernandez
Naiss IO
 Michael Wu
Winston and Strawn
 Michael Gurevich
USBC and Investments
              
            i
 
Chris Hanoun



Artis Ventures

Gail Christine Gannon
Angel Investor 
Roger Kuo
Shanghai Valley 
 Ren Do
Lab 360
Ryan Wang
CLI Ventures 
  

Sean Whitmore

Greenlight VR

  Joe Jasin

    Managing Director
DNA Partners

 
SPEAKERS and INVESTORS:

George Arabian, Partner

, Steelhead Ventures

Gail Christine Gannon,

Angel Investor

Ed Fernandez

, Naiss, Angel

Chris Haroun

, Partner, Artis Ventures

Shirley Lin,

 CEO, 800 Birds

Samantha Huang, Associate, SK Telecom Ventures

Sean Whitmore, Senior Analyst,

Greenlight VR
Ren Du, Director, Lab360
Lei Qi, Investor, SAIC Capital
Michael Gurevich, Partner, USBC and Investments
Ryan Wang, CLI Ventures
Michael Wu, Partner, Winston and Strawn

COMPANIES PRESENTING AND NUMBER OF MINUTES:
LeiLani    Cauthen    7
Mark    McCalliog    7
Gurinder    Dhillon    6
William    Mok    6
Aniyia    Williams    5
Dayan    Paul    5
Brendan    Howell    5
Gustaf    Kranck    3
Brandon    Wright    3
Ingus Augstkalns    3
Richard    Rouse    3
Stefen    Xhoy    1
Andy    Karuza    1
Dao    Nguyen    1
WINNIE    BAELL    1

Demo tables
Shared: Dao    Nguyen/Eric Due
Ernesto    Flores  
JASMINE    CHAN
Winnnie Baell

ABOUT ANGEL LAUNCH
Angel Launch is a leading producer of tech events connecting early and advance startups to investors in Silicon Valley. We  just produced our 9th annual pre CES event held on Jan 5 in Las Vegas with over 1000 preregistered.  Now we are doing this event before the Game Developers Conference although we are not affiliated to accomodate those coming to San Francisco.. The event includes panel; venture pitches to investors; and huge DEMO SHOWCASE networking hall.  

REFUNDS: We do not offer any refunds but you can get a credit toward a future event
________________________________________________
LaunchFEST is held during GDC (Game Developers Conference) for those attending but not affiliated. We are independently produced by Angel Launch.  THIS EVENT COVERS ALL AREAS OF TECH NOT JUST GAMING>

We offer these types of tickets:
1. Party Only: You are admitted only after 5:30 for networking mixer and Demo Showcase
2. Program: You get entire program, investors panel, private dinner reception with investors, and party.  

HOST A DEMO TABLE IN DEMO SHOWCASE and COCKTAIL PARTY
The demo showcase area is open from 5:30 to 8:30pm. You get a four foot table with two chairs with outlet and Wifi. This does not include a table cloth or benefits at GDC. 

WHO SHOULD ATTEND OR PITCH 
Early, midstage or advanced growth startups; or large companies with products in all areas of games, tech, tech solution providers for products, services or applications such as: consumer electronics, enterprise, software, computers, hardware, eCommerce, payment and billing solutions, recruiters, outsourcing, legal, apps, digital media, devices, digital asset management, 3D, mobile, cameras, video, equipment, hardware, software, services, applications, editing, web services, broadband applications, devices, games, research firms, and professional service providers. 

BECOME A SPONSOR
Host a demo table during networking and cocktail party from 6 to 9pm. Benefits including speaking, host seminar or session, attendee list, panel, advance promotion, website placement, lanyards, and comp tickets
FREE and $10 TICKET HOLDERS GET PARTY ADMISSION AFTER 5:30PM ONLY
Free party tickets only allowed access after 5:30, so not given access to panel or investor pitch session or private investors reception after pitch. 
MARKETS WE ADDRESS
We address markets relevant to consumer content, ecommerce and services: digital media, devices, services and entertainment. Our investors invest in these markets:
                         

Advertising and marketing

Connected Cars

Consumer Content

Consumer electronics and devices

Digital Media and Entertainment

eCommerce and retail services

Enterprise

Film, TV, Video

Games-mobile and web, consoles, platforms, billing, advertising

Hardware-sensors

Health, wellness, fitness, sensors, medical devices

Internet of Things

                 

Mobile apps and services

Music-services, audio, headsets, speakers, ecommerce

Payment, micropayments, and billiing solutions

Production and broadcast services

Services and platforms

Security and Privacy, Networks, Monitoring

Social Media Networks

Storage, hosting, encoding

Streaming

Wearables and hardware

                   
 SCHEDULE
1:30 – 2:00 | Registration
 
2:00-2:30  Leadership Strategies to Raise Early and Mid Stage Financing
Presenter: George Arabian, Partner, Steelhead Ventures 
2:30-3:45 | Raising Financing for Seed, Early and Series A-C and Tech Trends: Top Trends to Watch– What's Hot, Uncertain, and Hype 
Angels, VCs and corporate investors from Silicon Valley  share their insights on the current market trends for investing. Learn how to attract funding; what they are looking for; and what they consider to be the hot market trends for next year. Hear firsthand from investors on what they look for when considering investment opportunities at all stages.
Startup Venture Pitch Presentations take place at end of session with comments from judges. 
Speakers:  
George Arabian, Partner,

 Steelhead Ventures

Gail Christine Gannon

, 

Angel,

 Mobile, Digital Health

Chris Haroun

, Partner,

 Artis Ventures

Ed Fernandez

, 

Partner,

 Naiss, Angel Investor

Samantha Huang

, 

Associate, 

SK Telecom Ventures

Michael Gurevich,

 

Partner,

USBC Investments

 

Moderator:Michael Wu, Partner, Winston and Strawn


PRESENTERS:
LeiLani    Cauthen    7
Mark    McCalliog    7
Dayan    Paul    5
Brendan    Howell    5
Gustaf    Kranck    3
Brandon    Wright    3
Stefen    Choy    1
Andy    Karuza    1
3:45-4:45 Attracting Angels and Funding from China: Mobile, Games, Digital Media, Content, Hardware
Hear about the latest trends in Chinese investors seeking opportunities at early and midstage startups in the US including gaming. Learn how to meet and attract Chinese investors; and what they expect in terms of equity and control. 
Speakers: 

Shirley Lin, 

CEO

,

800 Birds

Ren Du,

 Director,

 Lab360

 

Lee Qi, SAIC Capital
Joe Jasin, DNA Partners
Presenters
Gurinder    Dhillon    6
William    Mok    6
Aniyia    Williams    5
Ingus Augstkalns    3
Richard    Rouse    3
Dao    Nguyen    1
WINNIE    BAELL    1
4:45-5:30 | Future of Virtual Reality and Implications for Digital Media 
Hear experts and view demos of latest trends in VR including pricing models,revenue projections, sales, investment trends, and market opportunities..
Speakers: 
Sean Whitmore, Senior Analyst, Greenlight VR
Ryan Wang, CLI Ventures

5:30-6:00 FAST PITCH SESSION AND NETWORKING DINNER
All attendees can stand in line to give a private 3 minutes fast pitch or discussion with one investor while investors are standing around the room.
Private Dinner Reception with Investors for Program Attendees 
Dinner and Dirnks with Investors for Program Attendees Only

5:30-8:30  | Networking Reception in Demo Showcase and Drinks
FREE PARTY TICKET HOLDERS ADMITTED AFTER 5:30 ONLY
_______________________________________________________
SPEAKER BIOS 
George Arabian, Partner,Steelhead Ventures  
 Steelhead Ventures, founded by Gary and George Arabian, is an early stage seed fund that invests in ideas and founders that drive change. The fund leverages George's technology career in building revenues and teams for fast growth start-ups from early stage through exit and Gary's investment acumen, deep network within the San Francisco Bay Area business community.The fund's is driven by the brother's passion for seeing entrepreneurs make a difference in the marketplace and the community around them, whether that be their own employees, the customers they server or the region, country or world they play in.  Our charter is be a value added investor – stand by our entrepreneurs and provide the support which ranges from access to our network, stepping in and helping them focus and scale revenues and teams through each stage of the start-up life cycle or just being available when key decisions need to be made.
________________________________________________
 Ed Fernandez,Partner, Naiss
 Early stage VC. Technology StartUp investor. Advisor. Analyst & Entrepreneur. 
Mobile industry veteran, two decades of experience combined.
Member of the Young Presidents'​ Organization, a worldwide non for profit association of leaders and entrepreneurs under 45. Proud telecom engineer, post-grad at University of Chicago Booth School of Business and IE Business School. Also graduated from Global Engineering Leadership Program at Berkeley's University Center for Technology & Entrepreneurship.
I have been working in the technology mobile domain for almost two decades: focus on smartphones, mobile platforms and value added services primarily.
Co-founded Naiss.io, a venture capital boutique focusing on technology start ups and early stage companies, preparing them for IPO in alternative markets, currently devoting the majority of my time to it. 
As a VC practitioner, started back in 2012 as investor and partner at MapaMundi, a $10Mn Start Up venture fund with 12 companies in portfolio. I'm also board observer/advisor to some of them.In the corporate world, in my latest tenure I worked as EVP for BlackBerry. Joined BlackBerry back in 2007, overseeing Southwest territories in EMEA. Moved to US to head LATAM north markets in my last assignment. Previously, I spent 9 years at Nokia in different roles. Received Nokia Circle of Excellence award back in 2005. Visiting lecturer at UIMP University and IE Business School, I'm also a regular contributor to CNBC in US, and author at publishing house Plataforma Editorial.
___________________________________________________
 Gail Christine Gannon, Angel Investor, Mobile and Digital Health

Gail is currently an angel investor andadvisor for mobile health companies such as Tellspec (www.tellspec.com) and OncoAssist (www.oncoassist.com). She is best known as a fresh idea generator & matchmaker, who enjoys partnering great people with great technology. She has spent over 20 years in the industry, with extensive end-to-end experience working with health care providers, hospitals, health plans, NGOs and government organizations, biotech, and software companies, all making her an engaging and inspiring moderator for this breakout session. 
__________________________________
 Michael Gurevich, Partner, USBC and Investments

USBC and Investments is a US company which consults its clients on US market entry, business development, mergers & acquisitions and strategy in the United States. He has earned the trust and respect of the clients, partners and associates during the 17-year career as a C-level executive and entrepreneur. His wealth of knowledge allows him to provide the superb personal service and business perspective that the clients have come to rely upon.

Prior to co-founding USBC US Business Consulting and Investments, LLC in 2009, and consequently becoming a partner in several other ventures, he started, grew and exited from a number of companies. He worked as a General Manager for one of the largest national contracted passenger service providers, an Executive Vice President for an infrastructure company, a Vice President for Business Development for a US government service provider and was responsible for multi-million dollar budgets at multiple locations. As an Executive Vice President, he was also instrumental in securing over $100,000,000 dollars in lucrative government and private contracts and building a company with multiple locations in the United States and Canada.
In his current capacity, Mr. Gurevich is responsible for sourcing various attractive business opportunities, reviewing them, syndicating deals preparing packages and serving as an advocate for investors and business owners. Mr. Gurevich is a General Partner in AmeriTech Ventures, a micro-VC fund targeting early state companies.

As a member of the USBC team, Michael identified and syndicated several business opportunities, including infrastructure projects, IT and innovative manufacturing companies acquisition. He facilitated purchase and operation of companies and advanced manufacturing facilities. Also, Mr. Gurevich provided hands-on strategy consulting for a number of IT companies expending into the United States. Presently Mr. Gurevich is serving on the boards of several companies. Michael is a frequent attendee and speaker at the various forums including Davos Economic Forum, Global Russia Horasis, Global China Horasis, Global India Horasis, St. Petersburg, Moscow and Sochi Economic Forums, New York Russia-US Economic Meeting, INTAX-Group, Asian Science and Technology Symposium and many others. Mr. Gurevich earned Master of Business Administration (MBA) and Master of Science in Law degrees.
______________________________________ 
Chris Hanoun, Partner, Artis Ventures

Chris Haroun is a Partner with Artis Ventures and a board member at Stateless Networks. He is also a board observer at Bracket Computing and Vstrator. Prior to joining Artis, Chris founded HCM, a fund focused on investments in the technology sector. Chris was also a senior engineer at Accenture and also worked at Citadel and Goldman Sachs.
Chris has an M.B.A. with a major in Finance from Columbia University and a Bachelor of Commerce degree with a major in Management Information Systems from McGill University. He is a McGill University Dobson Fellow and works closely with the schools venture initiatives. Chris is also a graduate school Professor in the evenings at Hult International Business School. He lives in Hillsborough with his wife and 3 sons and is an avid baseball fan. Chris is actively involved in his community and serves as a mentor at Saint Vincent de Paul.
___________________________________________________________-
 Roger Kuo, Venture Partner, Shanghai Valley 
Roger is currently a venture partner with Shanghai Valley. He is responsible for acquiring quality startup companies that have an eye towards China, and bringing them to the Shanghai Valley platform. He has over 15 years of experience utilizing his marketing, sales, and business development expertise as a successful entrepreneur in the e-commerce space. He also assists and consults startups with their product-market fit, go-to-market, branding, and growth strategies. Roger received his BS in Business Administration (with a specialization in International Business) from San Francisco State University_
_________________________________________________________
Shirley Lin, Founder  800 Birds
Shirley Lin is the founder of 800 Birds, a community platform organizing monthly events connecting tech entrepreneurs, developers, marketing professional, investors for early stage technology startups, based in Silicon Valley, and grown to be a very interactive and engaging startup community of 1800 more global members. She is passionate of building the path toward success of the fellow founders from all over the world. 
Most recently she was the VP, Global Business Development at YeahMobi, a leader in the mobile performance based advertising network.  She is responsible for the international expansion primarily in US and Europe in building large business strategic partnership and marketing presence.  She was instrumental in assisting establish its Berlin branch as well as leading a Merger & Acquisition project. 
Previously she served as VP, Business Development at iConsole.tv, building the next generation of Android game console as a multi-functional device designed for the high performance chips and deliver superior quality to the consumers. Prior to that, she was EVP, Business Development at Beintoo, an Italy mobile advertising platform. 
Shirley has been advising various startups in Silicon Valley and those in China, Israel, Greece, Italy, etc.  She is a mentor at Pitme.com, a startup accelerator in San Francisco focused in facilitating the Africa and Mid-Eastern startups.She is a highly regarded speaker and moderator and has been invited to speak or moderate panels in many international conferences as well as judge for many startup contest in Silicon Valley.  In 2015 alone, she had spoken in 12 conferences in Silicon Valley, Europe and China. She started her career working as an aerospace programmer on the Space Shuttle program at NASA in Houston and also a developer/manager in the Non-stop Operating System group at HP.  She holds a M.S. in Computer Science/Math/Statistic from Texas A&M and a B.A. in History from National Taiwan University.
_________________________________________________________________

  Lei Qi, Investor, SAIC Capital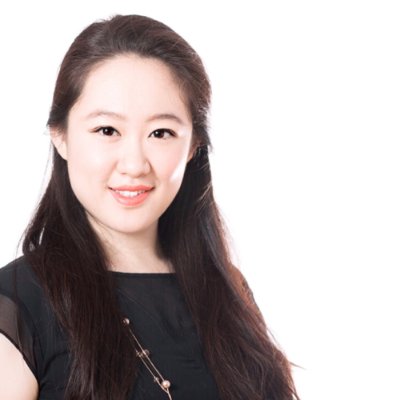 Lei Qi has extensive background in venture capital, corporate strategy and management consulting. She has advised fortune 500 senior executives and management team, and evaluated multiple private and venture deals and serves as the strategic thought partner for several China and US based companies/organizations.  
Lei is an investor at SAIC Capital, which is a new $100 million venture fund making early and growth stage investments in and around the IoT/Mobility/Autonomous Driving/Connected Car/Artificial Intelligence and Robotics/Disruptive Business Model, etc.   
Prior to this, Lei worked at Bain & Co advising Fortune 500 senior executives and management team on international business development, corporate strategy as well as operational improvement. Lei has extensive experience working in a range of sectors, including retail and consumer goods (specialty retail, food, beverage, personal care, household care). Lei has teamed with clients to improve customer targeting through assortment optimization and localization, deliver growth through targeted customer acquisition/retention/loyalty program, multi-channel/network expansion, product development and M&A and improve cash positions through rigorous cost reduction and inventory control programs. Lei has also advised leading private equity funds, helping to manage their portfolios of retail/consumer goods brands.  
Lei is also an advisor to Bian Ge Technology, a China based new material production and manufacturing company. She is also an advisor to Emergent Art Space, a SF based nonprofit art and culture organization.  
Lei is fluent in English and Chinese. She is proficient on Excel, PowerPoint, and Access, and has working knowledge of Bloomberg and Tableau. Lei received a Bachelor of Arts degree in Economics from Dartmouth College with a Minor in Art History. She is a member of Bay Area Council and Silicon Valley Associate of Chinese Entrepreneurs. 
 ________________________________________________________
Ryan Wang, CLI Ventures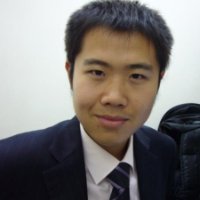 Ryan Wang is a silicon valley based venture capitalist and he is in charge of frontier technology at CLI Ventures, covering sectors including but not limited to Virtual Reality, Augmented Reality, Drones and Robotics, Computer Vision and AI.  Ryan is known as a rising VR expert who oversee VR companies and startups in the US and greater China, with solid insights and strong connections in both markets. Prior to CLI Ventures, Ryan has compiled a comprehensive and successful career as a serial entrepreneur and investment banker. 
_________________________________________-_____
 Sean Whitmore, Senior Analyst, Greenlight VR. 
Sean was lead analyst for the 2016 Virtual Reality Consumer Report, a comprehensive quantitative study of consumer sentiment about virtual reality. With a background in psychology and cognitive research, Sean has turned his analytical brain to one of his long-time passions: immersive 3D environments. As a lifelong gamer, Sean has intimate knowledge of the gaming industry. Follow Sean's Twitter (@seanGLVR) for more industry analysis. 
Greenlight VR is the industry leader in business intelligence for the global virtual reality economy. The company's research is trusted by some of the world's most innovative organizations, including Google, Intel, CCP Games, Rothenberg Ventures, Singularity University, and hundreds of companies worldwide. For more information on Greenlight VR, visit www.greenlightvr.com.
____________________________________________
<span style="font-size: 9.5pt; line-height: 13.5533px; font-family: Arial, sans-serif; color: #222222; background-image: initial; background-attachment: initial; background-size: initial; background-origin
Attendee List
Sort by:

Date

|

First Name

|

Last Name
When & Where

Winston and Strawn
101 California, Ste 35TH floor
San Francisco, CA 94103


Monday, March 14, 2016 from 1:30 PM to 8:30 PM (PDT)
Add to my calendar
Organizer
Cheetah Mobile Inc. (猎豹移动公司) is a Chinese mobile internet company headquartered in Beijing, China. Cheetah Mobile (ticker symbol CMCM) was the first publicly traded Chinese-based company listed on the NYSE and is the creator of some of the world's most popular global mobile apps with more than 634 million monthly users as of January 2017. Popular products include Orion Voice OS (The Voice), Clean Master, Security Master, CM Launcher, Cheetah Keyboard, PhotoGrid, CM Browser, Battery Doctor, and LiveMe. Cheetah Games have more than 1 billion downloads and 110 million monthly users. Cheetah Mobile also offers data analysis products, a commercial advertising platform and many popular AI products including the Cheetah Translator.
Bitrue.com: A safe and convenient cryptocurrency exchange and the most secure and advanced online platform for buying, selling, transferring and storing digital currency. Bitrue has offices across the globe and a growing number of partners. Bitrue's technical and compliance experts perform an in-depth analysis of every cryptocurrency before it is listed on their trading platform. Bitrue features numerous trading pairs, and more coins and trading pairs are being added all the time. Bitrue offers a multi-threaded, high performance market order matching engine, a decentralized structure, an anti-DDOS protection system and an exceptional uptime record. Bitrue moves seamlessly across devices. Every device has access to Bitrue's trading platforms, accounts and support. Bitrue can process 10,000 orders in a second and has no expiry dates.  

Block Space: is a blockchain and crypto community in the heart of Silicon Valley which accelerates innovation through an incubator program for promising blockchain technology startups. Block Space provides mentorship, venture capital investment opportunities, a beautiful workspace with many amenities and all necessary office equipment and infrastructure to enable and accelerate growth. Block Space has established meaningful partnerships, built a network of industry experts and regularly hosts investment seminars, networking and pitch events to help blockchain startups thrive.