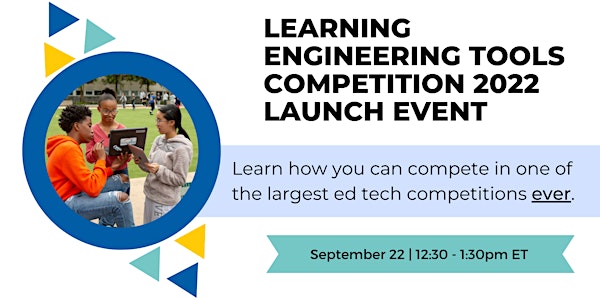 Launch Event 2022 | Learning Engineering Tools Competition
The 2022 Tools Competition will award prizes to tools and technologies tackling the most pressing issues in education.
About this event
Join our Launch Event on September 22 from 12:30-1:30pm ET to hear from leaders in the ed tech space, learn about priority areas for this year's competition, and participate in a Q&A with sponsors. The competition will address pressing problems and opportunities in education. This event will mark the beginning of the application period for the annual competition.