Kodie Shane returns to Songbyrd! March 2nd, 2019
About this event
DOWNSTAIRS, ALL AGES
DOORS: 7:00 PM // SHOW: 8:00 PM
$15 / $18
BUY TICKETS
ON SALE NOW!
--
Songbyrd Presents
Saturday March 2, 2019
--
As a member of Lil Yachty's Sailing Team, Kodie Shane gained notoriety early in her career. Atlanta is her home and she's quickly risen to become one of the most exciting young rappers from the hub. A proud member of the LGBT community, Kodie Shane is one of a few rappers to openly embrace their sexuality. She just released her debut album Young HeartThrob last week with features from Trippie Redd and TK Kravitz, which many are still digesting.
--
Killumantii
A phenomenon of social media, female rap impresario Killumantii lives her life online. She single-handedly built her brand from the trenches and made it mainstream. The 18 year-old West Atlanta native mastered the art of the Internet, which enabled her to develop a digital presence and foster a movement of accessibility. Killumantii, whose name was inspired by hip-hop icon Tupac, has a reputation for being independent, self- reliant and innovative. Her social currency was birthed from curating both visual and musical content that her cult following was all too eager to share. As a result, she organically grew her audience from 1k to over 1+ million supporters in less than a year with a disruptive 'do-it-yourself' approach. In 2018, Killumantii became labelmates with Lil Uzi Vert when she signed a deal with Generation Now/Atlantic Records, which can only mean her social impact is on the brink of global omnipotence.
--
On Baby Goth's debut single "Swimming," she details the power of manifestation. It's a subject she's particularly passionate about, as the Trippie Redd and Lil Xan assisted cut is an idyllic way to translate that to her fan base since she's proof of that power. As Baby Goth readies her EP Baby Goth she holds a greater mission of making music to change lives. "Swimming" is produced by DJ Fu who has most been the driving force behind Lil Xan. The video presents an Alice In Wonderland vibe, with darker elements which has become Baby Goth's trademark, especially when she writes and directs all of her own video treatments. Her upcoming EP Baby Goth will introduce the world to a tangible artist whose music comes with a message. In the end, her goals are attached to personal experiences.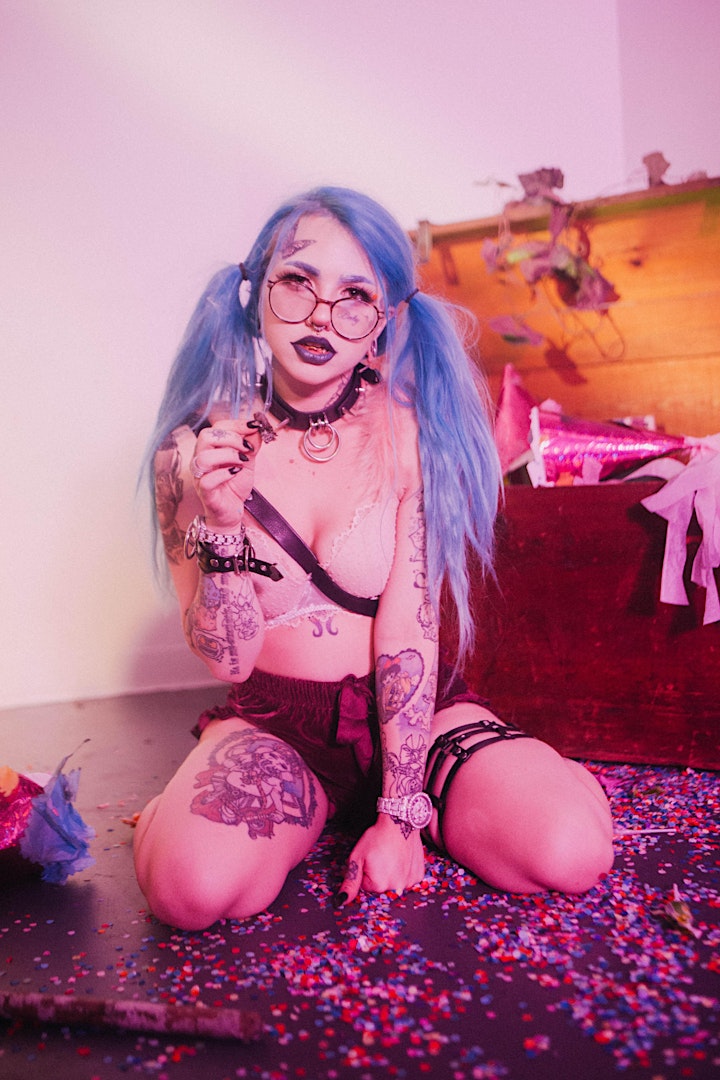 Performers
Date and time
Location
Refund policy