Description
KAZOOcon
Limited tickets are available for KazooCon 2016!
KazooCon brings together developers, managed service providers, carriers and telecom evangelists to help shape the future of Unified Communications. For Kazoocon 2016, we are taking a new approach by splitting the group into "Technology" and "Business" with the general focus on how Kazoo enables Service Providers to deliver unique value to end users and drive more recurring revenue.
We will also do a deep dive into the new version of Kazoo, 4.0, that will be the foundation for enhanced functionality (Webhooks, Websockets, Call Queues…) and mass scale of your clusters. Demos and talks will focus on fully functional applications that exist to save time and reduce cost, and are ready to deploy today. Join us for the Communications Revolution!
Who Will Attend
Software Developers

Vendors

Entrepreneurs

Thought Leaders

Telecom Decision Makers

Telecom Hobbyists
Special Guest Speakers
Omar Javaid - Chief Product Officer at Vonage
Tony Jamous - Co-Founder & Chief Executive Officer at Nexmo
Schedule
Day 1 Main Track
09:30 - Welcome- Opening Keynote
10:00 - State of the Union
10:50 - 2600Hz Product Announcements
11:30 - Technology Transitions and the Opportunities They Represent by Vonage Chief Product Officer Omar Javaid

Day 1 Business Track
Course 1: The Benefits of Saas, Paas and IaaS
Course 2: SmartPBX Best Practices
Course 3: 2600Hz Billing & Invoicing
Course 4: Bring Your Own Carrier
Course 5: Selling Kazoo, Selling You
Course 6: Reseller Panel

Day 1 Engineering Track
Course 1: Using our APIs
Course 2: Pivot Tutorial
Course 3: WebRTC
Course 4: Real Time Events
Course 5: Self Sign-up - How to build it

Day 2 Main Track
09:30am - Beta/Roadmap Overview
10:15am - CPaaS by Nexmo CEO Tony Jamous
11:15am - 4.0 Two Years in the Making
11:45am - Mobile: Changing the Landscape of Unified Communications

Day 2 Business Track
Course 1: Introducing Mobile
Course 2: Mobile Part 2 – Handsets, Service Plans, Support and Advanced Topics
Course 3: Phone Numbers, Porting, CNAM, Caller ID
Course 4: The Power of WebSockets
Course 5: Providing an Excellent Support Experience

Day 2 Engineering Track
Course 1: Coding for the App Store
Course 2: Attaching a Provisioning Service
Course 3: Jonny5, Hot or Not – Limits & Rating
Course 4: Building & Maintaining your own App
Course 5: Announcing V4.0

Join us for an Erlang Training October 12-14th and a Kazoo Training October 19-21st.
Sponsors
Platinum Sponsor


Platinum Sponsor Vonage and recently acquired company Nexmo will be in attendance with exclusive speakers Vonage CPO Omar Javaid and Nexmo CEO Tony Jamous.
After Party Sponsor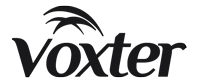 Organizer of KazooCon 2016
2600Hz is the leading provider of mobile and cloud communications software, empowering users to take total control and ownership of telecom. 2600Hz removes the barriers between telecom systems and its users, providing voice, video, fax and SMS technologies. Thousands of developers, carriers, MVNO's, managed and Internet service providers, VAR's, including Fortune 500 companies trust 2600Hz to run their telecom infrastructure. Based in San Francisco, California, 2600Hz is a privately owned company.