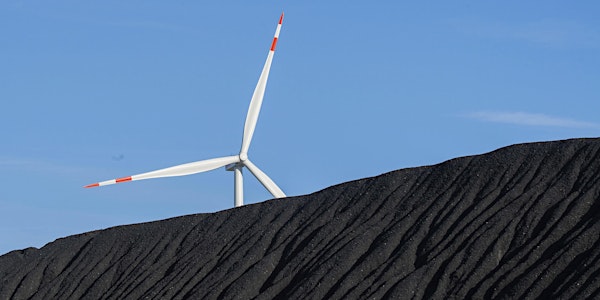 Just Transition Strategies: Workers and the Green Revolution
An international panel conversation on working toward a "just transition."
About this event
Please join the Friedrich Ebert Stiftung and the Kalmanovitz Initiative for an international panel discussion on the green revolution and forging toward a "just transition" that centers workers in a shift from fossil fuels and toward climate resiliency. 
Despite the economic and moral imperative for a "Just Transition", the concept remains a polarizing political issue in the US, Canada and Europe for the past few years. Workers and frontline communities are skeptical that the transition will be shaped in their interest. How can we bring communities and organized labor together around a vision of a just transition?
Featured Panel:
Alexander Bercht, Head of Department for Politics and Society, German Trade Union for Mining, Chemicals and Energy Industries
Mark Rowlinson, Blue Green Alliance Canada
José Bravo, Executive Director, Just Transition Alliance
Discussion moderated by Knut Panknin, Program Officer at the Friedrich Ebert Stiftung