Description
Topic: Learn to disrupt before being disrupted in this era of endless innovation
Watch this trailer first to give you an idea of what we will cover during the event...
Agenda:
Events start (Recorded)

Introduction and greetings: Welcome to the "Fast Lane" 10 Minutes

Jay Samit Talk The era of endless innovation - How to cease opportunities, disrupt and NOT be disrupted. Jay Samit, will describe some of the major ongoing trends and challenges (Technological (r)evolutions and the digital transformation of the world) and the impact that these can/will have on us or key existing markets. He will talk about his own experiences and observations of key industries that have been disrupted overnight by entrepreneurs in their 20's. He will also share tips from his book (Disrupt You) on how to cease opportunities and become the disruptor rather than the disrupted in this hypercompetitive new world: The era of endless innovation! - 30 Minutes
Interactive discussions with Jay Samit (Q&A) - 30 Minutes
Connect 30-15 Minutes prior to start of event:

Participants to ensure they can connect (No technical difficulties)

Networking sessions for early participants prior to event start
Duration: Approx. 60-90 Minutes with Q&A
Cost: FREE - Offered by great and amazing sponsors:
- Startupsinnovation.com an online intelligence platform that helps entrepreneurs
- Thinkfuture.co a innovation consulting firm based in San Francisco
- Askmusiclawyer.com a online platform that support the entertainment world
- CGRSS a market research startup company
- Spruce & Norton an investment company (NYC)
- Become a sponsor (contact us at startupsinnovation.com)
About Jay Samit
About Jay Samit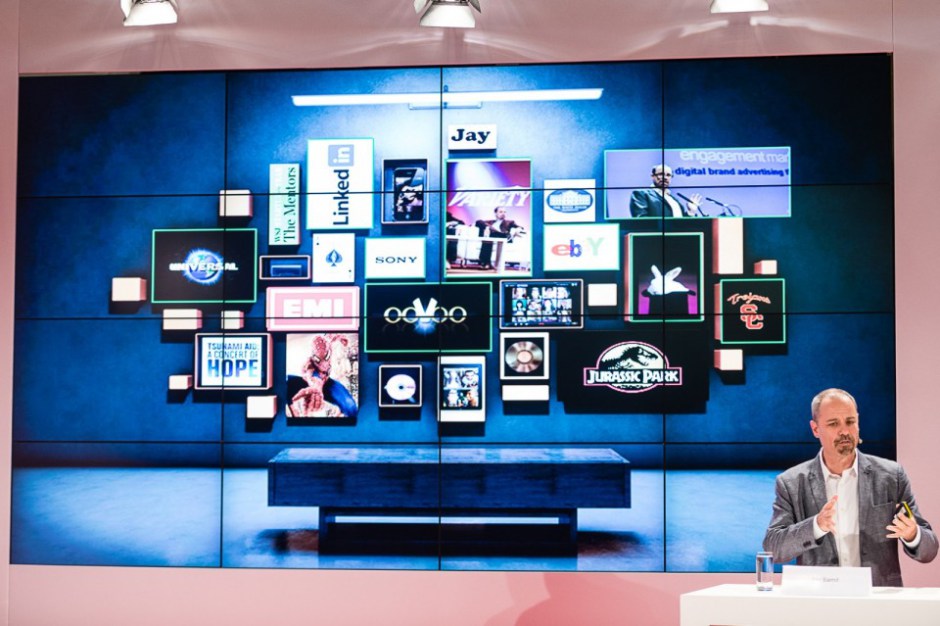 Described by Wired as having "the coolest job in the industry" and "a new media guru and Internet pioneer" by the Economic Times, author Jay Alan Samit is a dynamic entrepreneur and intrapreneur who is widely recognized as one of the world's leading experts on disruption and innovation. He launches billion dollar businesses, transforms entire industries, revamps government institutions, and for over three decades continues to be at the forefront of global trends.
Everyone from the Pope to the President calls on Samit to orchestrate positive change in this era of endless innovation. Samit helped grow pre-IPO companies such as Linkedin, held senior management roles at Sony and Universal Studios, pioneered breakthrough advancements in mobile video, internet advertising, ecommerce, social networks, ebooks, and digital music that are used by billions of consumers every day. Samit accurately predicts the future because he is constantly working with those who create it.
An adjunct professor at USC, Samit teaches innovation at America's largest engineering school and is author of the forthcoming book "Disrupt Yourself: Master Personal Transformation, Seize Opportunity, and Thrive in the Era of Endless Innovation" (MacMillan June 2015). He is a regular contributor to the Wall Street Journal and host of its documentary series WSJ Startup of the Year. Samit frequently appears on ABC, Bloomberg, CBS, CNN, Fox, MSNBC, NBC and tweets daily motivation to the over 100,000 business professionals who follow him on twitter @jaysamit. An expert on transformational corporate change, Samit has been quoted in The New York Times, The Economist, Businessweek, Forbes, Los Angeles Times, USA Today, Fast Company and TechCrunch.
About the event logistics
Technology: We will be using zoom.us for the webinar, web conference. Participants will need to download a plugin from zoom.us prior to meeting start time.
Targeted Audience size: 50-100 + estimated participants - We may have to cancel event should we not have enough participation. Please help us make this event possible by sharing with your teams, colleagues, friends and families. Thanks you!
Events Sponsors: Startupsinnovation, askmusiclawyer.com, CGRSS (Market research company)
This event is hosted by startupsinnovation.com:
Online Intelligence sharing platform project, community of amazing people helping entrepreneurs and intrapreneurs take the "fast lane" for their start-ups and innovation ambitions. Inventors of the innovation fast lane!
Follow us for more events like this one at: startupsinnovation.com
We hope to see you join for this amazing webinar!