Description
About Jacobs Design Conversations
Each semester, the Jacobs Institute for Design Innovation invites leading designers and makers to Berkeley to speak as part of the Jacobs Design Conversations series. Connecting diverse perspectives under one roof, Jacobs Design Conversations are spaces for dialogue on a broad spectrum of innovations and ideas.
As part of this series, Allison Arieff will share her insights with Berkeley's design innovation community on Friday, March 2. The talk will take place at Jacobs Hall, the Jacobs Institute's hub for hands-on learning and making.
About Allison Arieff
Allison Arieff is Editorial Director of the Bay Area-based urban planning and policy think tank, SPUR. She has been a contributing opinion writer for the New York Times since 2006. Allison writes about cities, design, and architecture for numerous publications including The MIT Technology Review, Wired, Politico and City Lab and was previously Editor-at-Large for GOOD and Sunset magazines. From 2006-2008, she was Senior Content Lead for the global design and innovation firm, IDEO, where her focus was on the built environment. Arieff was founding senior editor and then Editor-in-Chief of Dwell magazine. Dwell won the National Magazine Award for General Excellence in 2005 under her tenure. Allison began her editorial career in book publishing with stints at Random House, Oxford University Press, and Chronicle Books. She has edited numerous titles on design and culture including Airstream: A History of the Land Yacht and Hatch Show Print: A History of the Great American Poster Shop. She is author of several books including Prefab and Trailer Travel: A Visual History of Mobile America.
She has been featured as an expert on architecture, design and cities for media outlets including the Wall Street Journal, CNN, NBC News, NPR, Marketplace, and KCRW's Design+Architecture; she has lectured at numerous institutions including the New York Times' Cities for Tomorrow, Architectural League of New York, the Commonwealth Club of California, Stanford University, UCLA, UC Berkeley, Google, and the Hearst Lectures at Cal Poly among others. Allison received her B.A. in History from UCLA, her M.A. in Art History from U.C. Davis and completed her coursework in American Studies at New York University.
At the Jacobs Institute, Arieff will discuss "Solving All the Wrong Problems."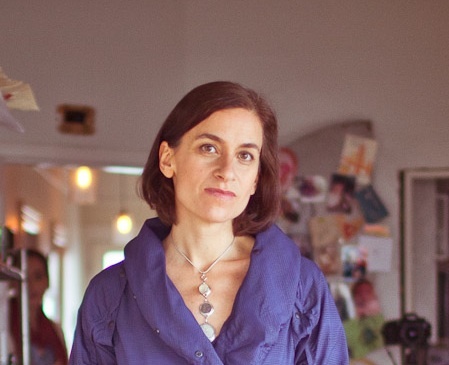 About this Conversation
Registration and day-of attendance: This lecture-style talk is free and open to the public. While all day-of attendance and seating is first-come, first-served, if you register by Wednesday, February 28, you'll have first priority for lunch on us (we'll buy food based on registrations, so please be considerate). Registration will open one month before the talk; sign up here to receive a reminder when registration opens. If you miss advance registration, don't worry: day-of guests are more than welcome!
Getting here: Jacobs Hall is located at 2530 Ridge Road, on the northeast side of the UC Berkeley campus. For information on campus shuttles and links to public transit, please visit Bear Transit.
Questions? You can reach event organizers at jacobsinstitute@berkeley.edu or 510-664-7567.