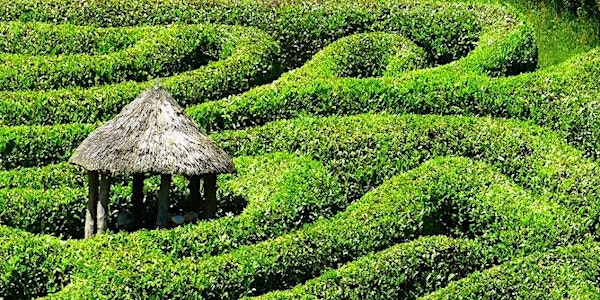 Intuition: When and how to use it to make better decisions
When and where
Location
Marina Tower 901 Map: https://goo.gl/maps/AYqzRzTFsN32 Next to Ducit Residence, before Grosvenor House. Nearest metro & tram: Damac properties (Dubai Marina) - allow at least 20min for walking Parking is difficult - take a taxi or share a ride where possible, Dubai United Arab Emirates
Description
ABOUT THE WORKSHOP
We all know that feeling of knowing something, without being able to explain how we know it. It's called intuition. Some dismiss it for magic, others swear by it. Researchers have spent decades trying to decode it and the debate is ongoing.
My journey with cancer was full of uncertainty and other people speculating what is going on inside of me. I reached the limit of rational thought, medical expertise, and absolute truths. This is when I learnt to tune into my intuition through consistent and deliberate practice (not to be confused with random and spontaneous emotion). Tapping into my intuition helped me make decisions I felt good about. I noticed that how and when I accessed my intuition affected the quality of insight it provided.
In this workshop, we will explore how we can use intuition to make better decisions. I will share insights from scientific research and my own experience.
You will learn:
What is intuition? What can be confused for intuition?

When can you trust your intuition?

How to use your intuition to get a reliable 'answer'
You will experience:
A facilitated exercise to access your intuition - in relation to an important decision or topic in your life right now
You will receive:
A video version of the facilitated exercise so you can practice it on your own

My favourite guided meditation for connecting with intuition
.
AGENDA
Please arrive promptly at 6pm, in respect for the group.
6:00 meet and greet
6:10 start of workshop
6:50 Q&A
7:00 end of workshop
.
MY REQUEST, IF YOU CAN'T MAKE IT…
This is a small pro bono workshop and whilst I would like to have as many people as possible, I have limited space. If you book a spot but can't make it, I trust that you will:
cancel your booking on the Eventbrite website:
Either open the Eventbrite email, click 'view and manage your order online', click 'cancel order'
Or sign into https://www.eventbrite.com, click on your name and then on 'tickets' and 'cancel order'
(Messaging me to tell you can't make it does not count as cancellation)

ask your friends and colleagues if anyone is interested to attend in your place
Thank you.