Description
Introduction to United Robotics
Whoever said, "science, technology, engineering, and math can't be fun", never played with robots. At Innovation Tech we are "programmed" for fun and you and your students and community can be too!
United Robotics is a school-based or community-based robotics club for individuals, in grades 3 - 12) with intellectual disabilities, physical disabilities, and their non-typical peers.
Dedicated to creating robotics experiences to provide individuals with disabilities opportunities to make new friends, find new hobbies, learn new skills, and develop independence.
The Introduction to United Robotics workshop is for teachers, parents, youth mentors, scout leaders, or anyone else who is interested to learn how robotics can be used to create fun and exciting inclusive Science, Technology, Engineering, and Math (STEM) educational experiences. No prior robotics experience required.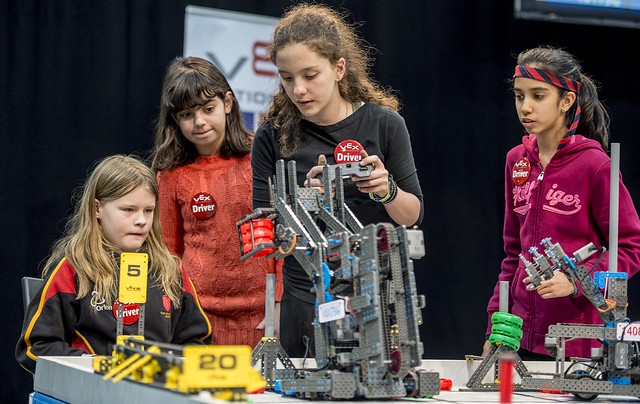 Half-Day United Robotics Workshop
9:00am - 1:00pm
Saturday, February 22nd
Working with other teachers and youth mentors, participants will build, test, and work on a robotics challenge. The VEX IQ robotics platform is designed to be simple and easy for students to use to explore all aspects of STEM education. Structural pieces snap together and come apart without tools allowing for quick build time for prototyping, testing, and making modifications. A variety of gears, axles, wheels, and other pieces allow for complete customization of VEX IQ robots.
What's Include
Learn how to create your United Robotics Club

Learn about resources to help create your United Robotics Club

Learn about the VEX IQ robotics system

Build and test a VEX IQ robot

Work with others with similar goals and dreams

6 Hours of CE

All robotics equipment and resource will be provided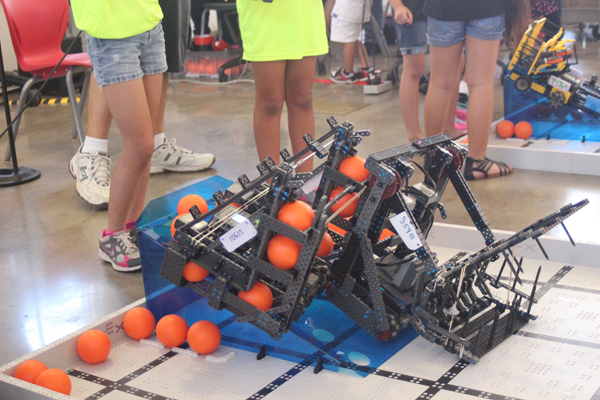 Frequently Asked Questions
Will there be coding or programming in this course?
This is an introduction to robotics course that focuses on teamwork, collaboration, the engineering design process, building, and driving robots. We will not be programming the robots during this camp.
How can I bring a United Robotics Club to my school or district?
We will go over this in the workshop. If you want more information please contact Shawn Hardina.
Shawn Hardina, 928-279-2018, smhardina@gmail.com
How do I get a copy of an invoice?
You will receive an invoice in the mail shortly after registering and the invoice will be attached.
What if the course is canceled by the Innovation Tech?
In the event of a course cancellation, you would be notified and informed of your options including rescheduling to another course or you may receive a full refund.
What do I do if I need to cancel my registration?
All cancellations must be submitted on the Eventbrite event website more than 1 week (7days) prior to the start fo the workshop. If you cancel within 1 week (7 days) you can not receive a refund No-shows receive do not receive a refund. In the unlikely event, a workshop is canceled, registrants will be reimbursed for workshop registration only or may choose another workshop or course date.
Can we videotape the workshop for future professional development or other uses?
The Innovation Tech does not allow videotaping of workshops. You may take pictures of personal use. The power of the Innovation Tech workshops requires participants to experience the first-hand effective use of project-based activities. Watching a video on the workshop dilutes the impact of the training and subsequent implementation. Recording is prohibited unless special copyright permission is granted by the Innovation Tech.
Who can I speak with about special assistance I need to attend your workshop?
Please contact Innovation Tech and we will do our best to accommodate your needs.
* Participants must sign the digital hold harmless and photo release prior to the workshop.
* Workshops may be canceled due to low enrollment no later than the THREE days prior to the workshop's start. Canceled programs will be 100% refunded.
Have questions about United Robotics Clubs? Contact Innovation Tech at 928-279-2018 or smhardina@gmail.com