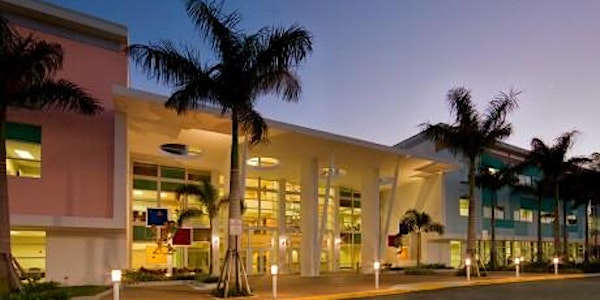 Intimacy Interrupted: How Sex and Other Addictions Destroy Relationships
When and where
Location
Children's Services Council 2300 High Ridge Road Boynton Beach, FL 33426
Description
Lost In a World Without Love
Addictions to drugs, alcohol, sex, technology, and gambling arise out of a disruption in the attachment process in childhood, leading to a basic fear of intimacy. The addictive behaviors that start out by soothing the pain of disconnection ultimately result in an inability to achieve any intimacy and then relationships break down. As clinicians gain an understanding of this process, they can work with their clients to educate them on the brain process of addiction, heal the underlying trauma, and then build truly intimate relationships in their lives.
Learning Objectives
Participants will learn the following and be able to teach their clients to:
describe how addiction is a barrier to intimacy
recognize how sexual problems are the symptoms of deeper relationship issues
differentiate sex addiction from other intimacy disorders
A Veteran Sex Therapist as our Guide
Dr. Carol Clark is a Board Certified Sex Therapist, Board Certified Transgender Care Therapist, and Certified Addictions Professional; CEO and senior instructor at the International Institute of Clinical Sexology, Sex Therapy Training Institute, and the Addictions Therapy Training Institute; and is the President of the International Transgender Certification Association and the Therapist Certification Association.
After moving to Miami in 1990, Dr. Clark worked for Dade and Broward Counties, Family Court, substance abuse treatment agencies, and private practice. She has been a Continuing Education provider for nurses, psychologists, counselors and social workers throughout South Florida and is a Certified Supervisor for counseling interns.
In her private practice, Dr. Clark utilizes a variety of interventions to effectively assist clients seeking personal growth and mental health in their lives. She is Certified in Eye Movement Desensitization and Reprocessing, and specializes in treating sex addiction and gender dysphoria.
As she recognized a commonality in the people she saw over the years, which mirrored those issues she dealt with in her personal life, she conceptualized a way of looking at our highly stimulating lifestyles as the result of a perpetually addictive state that disconnects us from each other and the universal life force. It is from this personal growing awareness that she wrote her book Addict America: The Lost Connection – a life-altering guide for all people and an excellent clinical resource. Addict America: The Lost Connection describes and defines a new viewpoint as to the elemental nature of addiction and how it affects our brains. By understanding the fundamental nature of addiction and applying the healing strategies set forth in this book, readers will find themselves reestablishing Connections in their lives that seemed lost forever.